PR Firm for Edmonton Oilers Owner Daryl Katz Sued, 'Indecent Proposal' Criminal Complaint Emerges
Posted on: April 10, 2017, 04:08h.
Last updated on: April 10, 2017, 04:44h.
High-rolling Las Vegas gambler Robert J Cipriani, who made the news in late 2016 for his role in busting a former football player-turned-drug kingpin, is now suing a PR firm.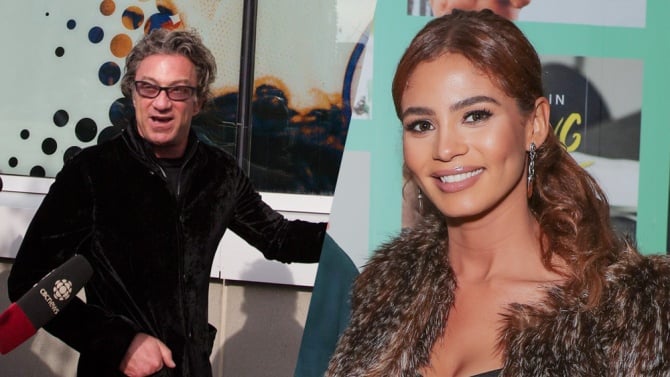 The firm, representing billionaire Edmonton Oiler's owner Daryl Katz, is alleged in the suit to have made defamatory comments to a major news site, following an alleged "indecent proposal" made to the gambler's stunning Brazilian actress wife.
Cipriani, who calls himself "Robin Hood 702" because he allegedly gives his gambling winnings to the poor, has sued the PR firm G.F. Bunting+Co for defamation. He claims the firm told the New York Post that he was attempting to extort $3 million from the Canadian pharmaceutical tycoon , Katz, who is also the owner of the Edmonton Oilers hockey team.
He Said, She Said
The defamation suit has also brought to light a criminal complaint in Hawaii filed against Katz by Cipriani's wife, Greice Santo, who appeared in the TV comedy drama Jane the Virgin. That criminal complaint claims that Katz offered the actress money in exchange for sex.
"Katz said he could put me in a big role that would change my life and then switched the conversation and said he'd rather give me money," asserts Santo in her complaint.
It's alleged Katz said he was talking "millions," a sum of money, he added, that could help her family "so they wouldn't struggle."
When asked what he wanted in return he allegedly replied: "I'm looking for companionship and sex."
Cipriani, meanwhile, is claiming that G.F. Bunting+Co fed a story, with the goal of discrediting him, to the New York Post, which allegedly said that the gambler was looking for hush money over Katz's alleged behavior towards his wife. Cipriani denies this story ever happened, of course.
Santo says she turned down Katz's alleged offer, but kept in contact through Michael Gelmon, the billionaire's cousin, because she still hoped she might be offered roles. But when Gelmon heard that Santo had been telling others about her encounter with Katz, she was told not to "p*** him off," according to the filing.
"I was constantly told by Gelmon how powerful Katz was and what would happen if I ever crossed him," claimed Santo.
Counsel Responds
Katz has denied all allegations through his lawyer, Denis Roach, this week. "The allegations in the complaint filed against Mr. Bunting and his company, and the assertions made in that document about Mr. Katz, are false, malicious and entirely without merit," said Roach.
"Moreover, it is plain as day that this so-called complaint was filed solely as bait for the media as part of an ongoing effort by Cipriani to harass, embarrass and possibly extort Mr. Katz, exactly as Cipriani has done with other prominent individuals."
Cipriani made international headlines earlier this year over his cooperation with the FBI to help secure the arrest of former USC football player Owen Hanson. The latter was sentenced to 20 years in prison for operating a drugs and gambling empire.
In 2011, Hanson had approached Cipriani with $2.2 million in cash, with which he asked him to gamble at the high roller tables in order to launder it.
Cipriani blew the lot. Presumably fearing potential retribution from Hanson in the matter, Cipriani went to federal authorities as a cooperative witness.