Police Say Rugby Players Passed Inside Info to Gamblers
Posted on: October 27, 2017, 05:01h.
Last updated on: October 27, 2017, 04:06h.
Police say that players in Australia's National Rugby League (NRL) provided insider information to gamblers, though their match-fixing investigation did not lead them to believe that any of the four games they investigated were actually fixed.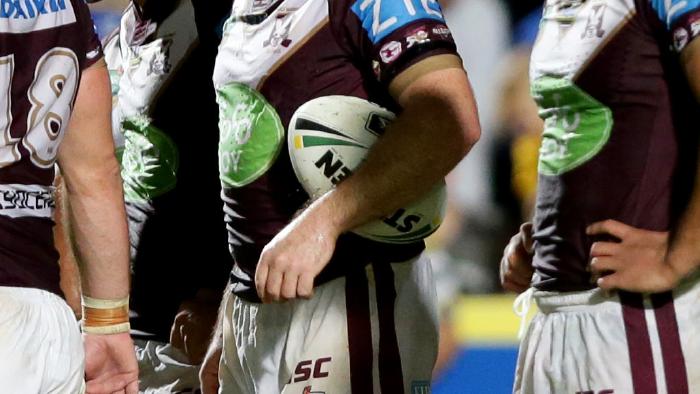 New South Wales police looked into four games that took place in 2015 and 2016 as part of an investigation into possible match-fixing that has since been closed.
Based on that investigation, police are convinced that players illegally passed information to gamblers with links to organized crime, which is an offense under a law known as the Crimes Act.
No Charges to be Filed
However, there is a six-month statute of limitations on such charges, meaning that those implicated could not be prosecuted even if officials wanted to do so. In total, 13 individuals were labeled as "persons of interest" through the investigation, according to Detective Superintendent Scott Cook, commander of the Organized Crime Squad.
"We have got no doubt there was insider information being exchanged about players who were playing, injuries, who was feeling good and who was feeling bad, that sort of thing," Detective Superintendent Cook said.
Some Players Have Heavy Gambling Debts
That was far from the only concerning information that was uncovered by police during their investigation, however. One of the more stunning revelations was that some NRL players have found themselves so far in debt through their own gambling that they owe more than the worth of their own contracts.
"Now that is scary for them and they need help," Detective Superintendent Cook said. "When [players] provide information, they could think that it is incidental. It is a cheap way of paying back what they are in to. But it is not. There is an actual cost to that."
The investigation also found that cocaine and prostitution was common throughout the NRL, and that some players had developed friendships with figures in organized crime. It also found information about money laundering and drug trafficking that will be passed on to other investigations related to organized criminal groups, though Detective Superintendent Cook said that no players were implicated in those allegations at this time.
"Now there are some players who associated with them," he added. "I mean if players get involved in crime they will be prosecuted, that is the bottom line."
Police talked to executives from the NRL on Tuesday in order to pass on the information they had uncovered in the investigation. However, they did not provide the names of any individual players as a part of that conversation.
"It's very sensitive information," Detective Superintendent Cook said. "It's designed to protect…the integrity of investigations and there is no way we can provide that to the NRL."
However, police said that they will have detectives speak with players and CEOs from all NRL teams in order to inform them about the dangers of associating with criminal figures.