Players Must Wear Masks at Most Gaming Tables in Nevada Casinos
Posted on: June 17, 2020, 10:40h.
Last updated on: June 18, 2020, 10:10h.
Wearing of facial masks is now the rule for players and guests at most card and table games in Nevada gaming properties. That's after the Nevada Gaming Control Board heard many complaints that often half or fewer of patrons bothered to wear them, despite their recommended use.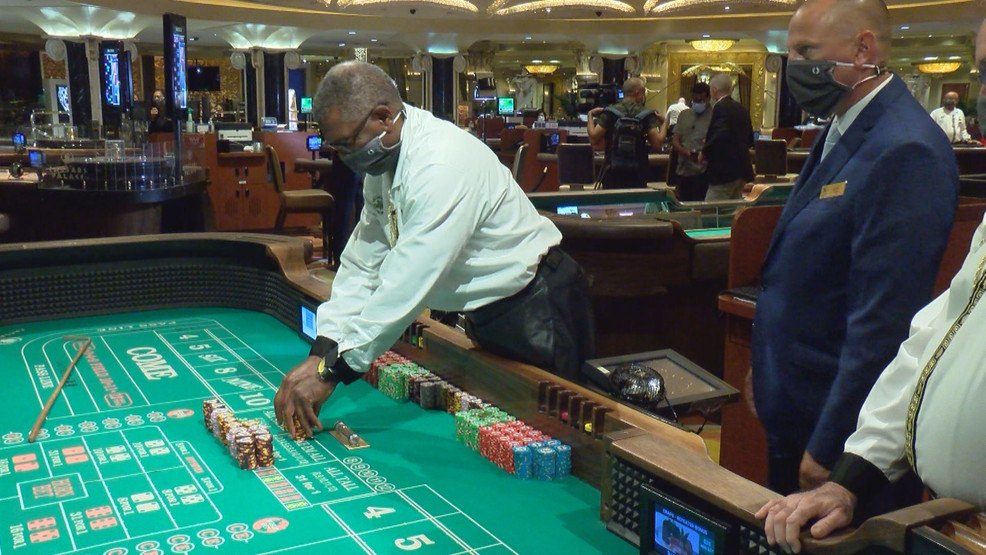 The masks are required at card and table games when there is no barrier, partition, or shield between the dealer and each player, according to a revised gaming board online notice.
The new rule applies to all players, as well as any visitors who are within six feet of the game, the notice adds. The move was based on recommendations from the Centers for Disease Control and Prevention (CDC), the notice explained. The gaming board also heard from local and state health officials in May about the need for face masks, given coronavirus transmission risk.
As of June 4, Nevada casinos had to provide face masks or facial coverings for any guests if they asked for them. Staff members or signs in the casinos had to say facial coverings are available to visitors. These continue to be the rules.
The new rules were posted on the gaming board's website on Wednesday. The new requirements are now in effect.
On Wednesday, Gaming Control Board Chairwoman Sandra Douglass Morgan said agents had noticed less use of masks by players and guests in the state's casinos. The board said it needed to respond.
Player Mask Use Was Declining
"In the first week [after the June 4 reopening of casinos], we wanted to take an approach of communicating and encouraging compliance and talk to licensees about what our expectations were. But in the second week, it became abundantly clear, based on our agents' observations, that patrons' usage of masks was significantly declining," Morgan was quoted by the Las Vegas Review-Journal Wednesday night.
The new regulation applies to players of blackjack, craps, poker, roulette, and other table games, the newspaper report said. Casino employees must continue to wear facial coverings.
"When you have a dealer that's standing in front of up to five people and there are significant others behind them and then there are people watching for an hour at a time, it was concerning, not only for me, but other board members as well," Morgan told the Review-Journal.
We were at least able to agree that face coverings [were needed] at table games, if there's not going to be plexiglass or any other kind of barrier," Morgan added. "The lack of individual patron responsibility is disappointing, to say the least. So we have to do at least what we can to ensure that the gaming employees have some protection as well."
But guests and players elsewhere on the casino floor, including at slot machines, do not have to wear masks. Casinos must still provide them on request and encourage their use on the other parts of the casino floor.
New Massachusetts Guidelines
Elsewhere, on Wednesday the Massachusetts Gaming Commission announced it will require plexiglass barriers at casino table games. Players will have to wear face masks, and 6-foot barriers are needed for blackjack, the Review-Journal said.
When Massachusetts' casinos eventually reopen, craps, poker, and roulette will not be played in casinos, for an undetermined amount of time, the report adds.