Phil Mickelson's Nearly $2 Million Gambling Loss Revealed
Posted on: March 31, 2017, 01:00h.
Last updated on: April 3, 2017, 10:33h.
Professional golfer Phil Mickelson has been known to be a gambler both on and off the course, but revelations in the trial of sports bettor Billy Walters shed light on how serious his wagering has been.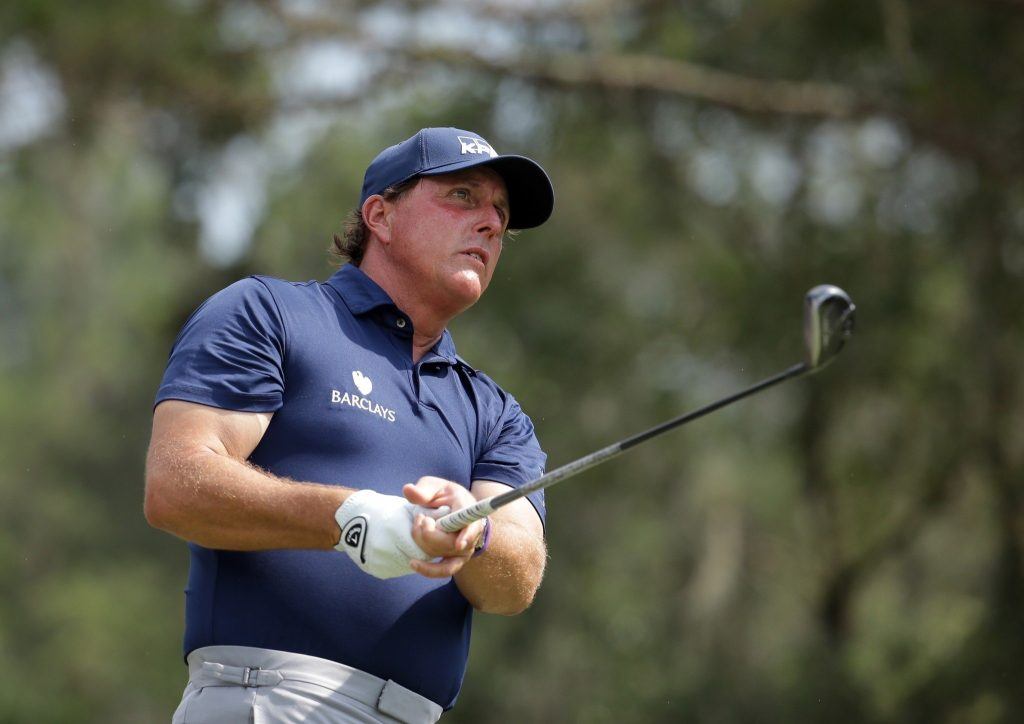 On Thursday, prosecutors presented documents that showed he paid approximately $2 million to the defendant for gambling debts. That amount is nearly half of the $4.2 million he won in tournaments that year. The left-handed golfer did make another $40 million in endorsements.
The famed Las Vegas handicapper is on trial for is conspiracy, securities fraud and wire fraud in connection to an alleged insider trader arrangement. The person he allegedly received the information from, former Dean Foods Co. Chairman Tom Davis, has agreed to testify against him.
The Hall of Fame golfer also allegedly profited off of a tip given to him. He was not accused of wrongdoing, but did agree to pay back more than $1 million he made on the advice. He has also said he will not testify if asked.
Alleged Link to Money Laundering Operation
This is not the first time he has been associated with someone in trouble with the law.
Last year he was tied to Gregory Silveira, who pled guilty to money laundering for transferring $2.75 million between bank accounts in March 2010 for an unidentified client to promote an illegal gambling operation. That client, according to sources, was Mickelson.
His actions could have gotten him in trouble with the PGA Tour. The code of conduct tells players not to associate with gamblers and others who "might reflect adversely upon the integrity of the game." The organization does not comment on player conduct investigations or disciplinary action.
Former PGA Tour player and member of the Tour's Player Advisory Council, Joe Ogilvie told Bloomberg News last year that it's a dangerous line to walk.
"The slippery slope would be very slippery," Ogilvie said. "You do not want fringe groups that may not have the player's best interest at heart exerting pressure on the player by means we may not be aware of."
Pattern of Gambling
Mickelson has never shied away from talking about when he made a winning bet, but was less forthcoming when he lost.
In 2000 he formed a group that placed a preseason wager of $20,000 on the Baltimore Ravens, who were 22-to-1 to win the Super Bowl. Baltimore defeated the New York Giants, 34-7and the group won $560,000.
The group also placed an identical amount of the Arizona Diamondbacks to win the 2001 World Series. The odds were 38-1 and they took home $760,000.
On the course his practice rounds have become legendary. Fellow golfer Paul Azinger recalled a story about playing with Payne Stewart as the two teamed up against him and Ben Crenshaw. Mickleson made a putt on the final hole to win.
"He makes it dead center and smiles," Azinger said. "Payne starts smiling and high-fiving Mickelson because I just lost $1,600."