PGA Tour Commissioner Voices Support for Legalized Sports Betting
Posted on: April 12, 2018, 04:00h.
Last updated on: April 12, 2018, 12:34h.
PGA Tour Commissioner Jay Monahan revealed this week that should a change come to the current federal sports betting ban, the professional golf organization would embrace allowing wagers to be placed legally on its tournaments.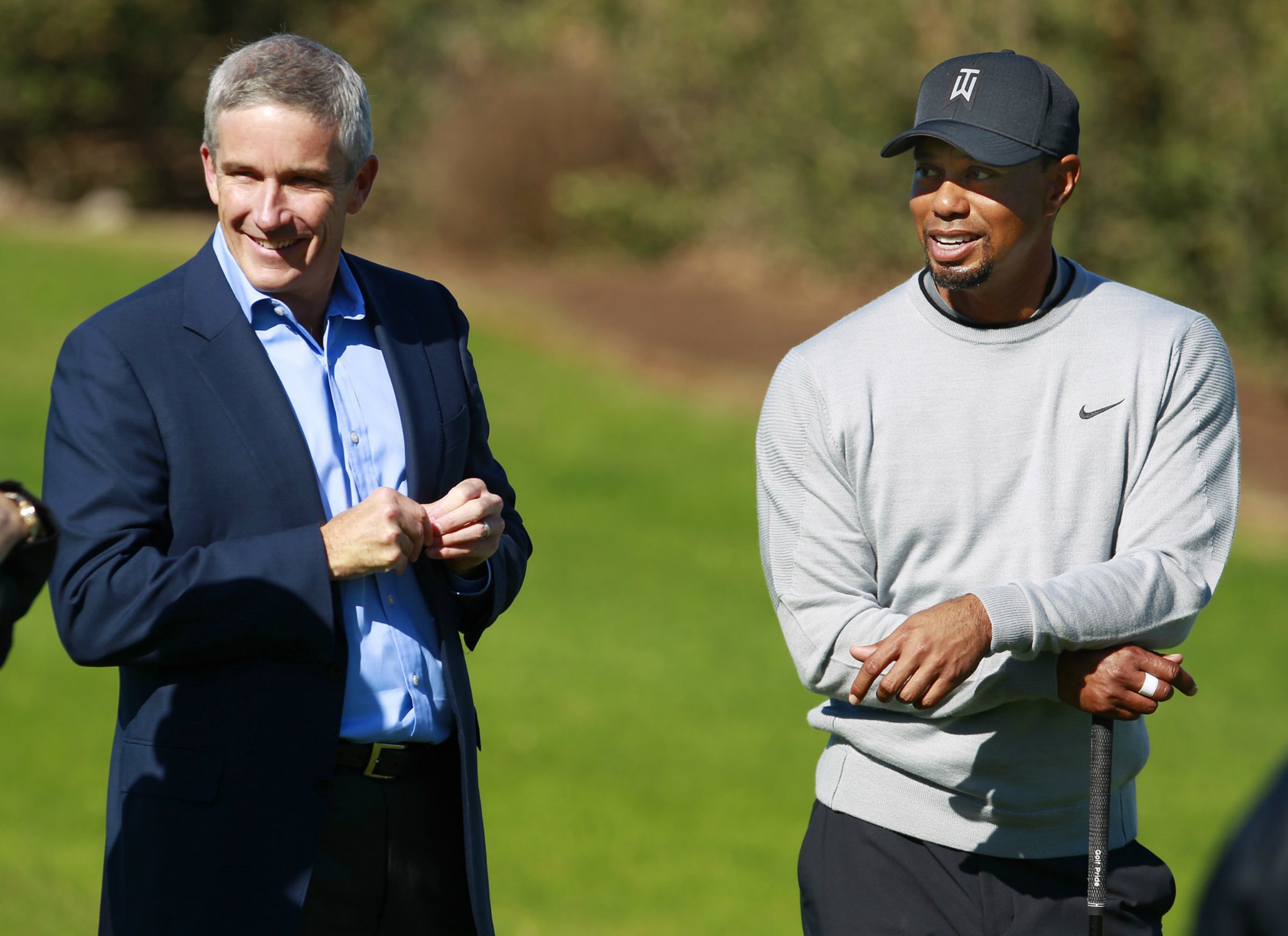 Speaking with USA Today SPORTS, Monahan's comments are the first public revelation made by the commissioner in regards to the Professional and Amateur Sports Protection Act (PASPA) of 1992. The US Supreme Court is expected to issue an opinion on the longstanding law before its scheduled June recess.
Monahan said his support for regulated wagering is a result of the fact that offshore gambling sites are already taking action on PGA Tour events. He says creating safeguards for bettors and players, as well as allowing the Tour to properly monitor betting patterns, would better protect the sport.
"Keep in mind that betting is happening right now, with illegal black markets and offshore betting, and we don't have any exposure to what is happening," Monahan explained. "If it's legalized and regulated … you can provide adequate protection for consumers, which doesn't exist today."
The commissioner's comments come less than a week after one of the more exciting Masters in recent years. With Tiger Woods back in the mix, Nevada sportsbooks took in a record handle on the first major of the year.
The Augusta win by longshot Patrick Reed, who also isn't exactly a fan favorite, delivered a major win to Las Vegas sportsbooks. The most money wagered was on Woods, Rory McIlroy, Dustin Johnson, Justin Thomas, and Rickie Fowler.
Players Reportedly Onboard
USA Today SPORTS journalist Steve DiMeglio writes that PGA Tour SVP of Tournament Administration Andy Levinson said the players support the tour's gambling position. Prior to hitting their first drives in 2018, players were forced to watch a video that explained how to avoid becoming susceptible to outside influences as it relates to sports betting.
The Golf Channel, which viewed the presentation highlighting the PGA Tour's "Integrity Program," said the questions were at times a bit elementary.
One example included a patron asking a player, "I noticed your partner pulled out of his approach on 18. Looked like his back. Is he okay for tomorrow?" The correct answer, to be in accordance with the Integrity Program policy, is, "I don't know, sorry."
Integrity Fee
Speaking of integrity, the PGA Tour says it supports the NBA and MLB in wanting a one percent cut from the overall handle placed on its sanctioned events. The fee is to cover costs associated with legalized sports betting, the pro sports organizations say.
The PGA Tour is working with Genius Sports to monitor betting lines for suspicious movement and activity.
Casinos, however, say sports betting will lead to increased interest, and therefore provide plenty of new income to cover the purported costs. Critics to the proposal including the American Gaming Association, which opined that forcing sportsbooks to pay one percent of their gross handle would eliminate about 20 percent of their net revenue.
For the 2018 Super Bowl, Nevada sportsbooks took $158,586,934 in bets. The Eagles' upset of the Patriots meant the casinos came out on top by just $1,170,432.
With the suggested one percent integrity fee, they would have lost $415,437 after paying the NFL $1.58 million.