Pennsylvania Senate Panel Enticed by Online Gambling Revenues
Posted on: December 5, 2013, 05:30h.
Last updated on: December 4, 2013, 10:12h.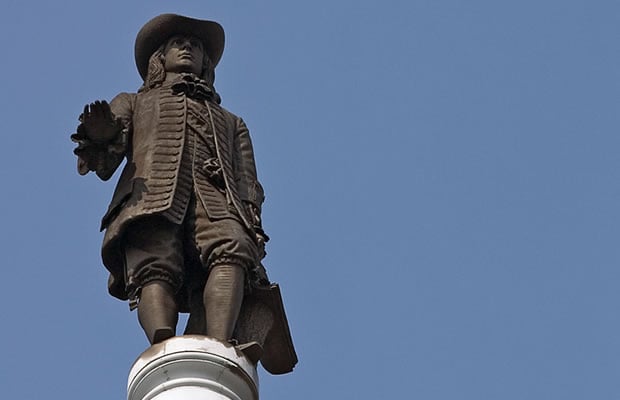 Well, that didn't take long. Just days after the launch of online gambling in New Jersey, and not long after online gambling began in Delaware and the expansion of land casino gambling in New York, Pennsylvania legislators are beginning to think that this online gambling thing might be right for them after all.
New Year's Resolution
At least, they're willing to take a closer look at the issue. A Pennsylvania Senate committee passed a resolution this week that would task the legislature with studying whether or not the state should legalize online gambling. A full vote on the measure was expected to pass, especially after a unanimously positive vote from the panel.
As with many gambling expansion efforts around the country – whether online or live – the main motivation here appears to be revenue. The Independent Fiscal Office sees a two-year cumulative deficit of $839 million over the next two years for Pennsylvania, and while that's hardly a backbreaking figure in a state with a $28.4 billion annual budget, it's possible that online gambling could turn that small deficit into a small surplus instead.
That said, there's no guarantee that online gambling will be coming to Pennsylvania at all. A study is a far cry from actually passing online gambling legislation. And even if the state were to push for online gambling in some form, it would likely be coming in late 2014 at the very earliest.
Adelson Could Offer Resistance
One potential stumbling block is the presence of the Sands Bethlehem casino, owned and operated by Las Vegas Sands. If that name doesn't mean anything to you in the online gambling sphere, then their chairman – Sheldon Adelson – certainly should. Adelson is not only one of the leading opponents of online gambling in the casino industry, but he's also one of the nation's wealthiest men, and he's looking to put his tremendous clout and fortune worth billions behind efforts to stop the spread of online gambling. With a strong presence in the state already, Adelson could turn Pennsylvania into a major battleground in the war over Internet gaming.
Legislators in Pennsylvania had mixed reactions to the study, though most appeared to at least be willing to give the issue a look.
According to Senate President Pro-Tem Joseph Scarnati (R-Jefferson), new revenues from online gambling would help the state increase their finances at a time when expenses are outpacing the money the state is taking in. That would help the Keystone State continue to fund public education and universities. In addition, increased competition from New York and New Jersey means that growth in Pennsylvania's gambling market appears to be stagnating.
"If your revenues are not growing, they are staying stagnant. You are losing," said Scarnati, who sponsored the resolution.
State Senator Lisa Boscola (D-Northampton) represents the district that hosts the Sands. But while she understands Adelson's concerns, she also sees a need to increase the state's revenues.
"This is coming rather quickly," Boscola said. "I wish we'd slow down a little."
Others, like State Representative Paul Clymer (R-Bucks), agree with Adelson. Clymer called gambling "an addiction that causes irrevocable harm."
The timing of the study could also prove significant. The study would be completed by May 1 of next year, which would then give lawmakers time to consider adding an online gambling plan into the next budget proposal, which would be due by July 1.