Pennsylvania Readies New Online Gambling Bill
Posted on: January 5, 2017, 12:00h.
Last updated on: January 5, 2017, 12:15h.
The Pennsylvania legislature is wasting little time in renewing its push to regulate online gambling after a near miss in 2016. State Senator Jay Costa (D-43rd) issued a memorandum this week announcing the impending introduction of his new online gambling bill, which uses last year's HB 1887 "as its base."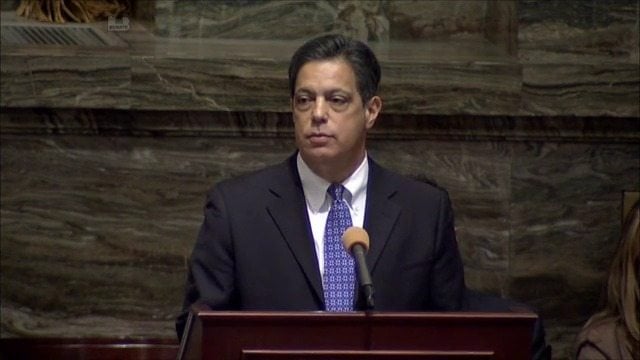 The bill aims to help plug the state's yawning budget deficit, as well as resolve a local government casino revenue-share issue, by legalizing casino gaming, daily fantasy sports and the online lottery. Like last year's bill, it would also authorize slots at certain airports.
2016's omnibus bill passed twice in the House, but the Senate, less enthusiastic about gambling expansion in general, failed to get the business done before the end of the legislative session.
The state became so close to regulating, however, that projected revenues from online gambling were even written into the budget plan.
Revenue-Share Fix
In September, a Pennsylvania Supreme Court judgment ruled that tax laws governing revenue sharing agreements between casinos and their local communities were unconstitutional because they were ultimately differential. This judgement left communities without crucial revenues, but presented a situation that could have been the catalyst to get the legislation over the line.
However, time was running out for the Senate, and it seemed that many lawmakers were reluctant to rush the bill through without proper debate. 
"When the Pennsylvania Supreme Court ruled the municipal local share assessment unconstitutional, the court cut off a vital source of funding used by counties and local municipalities to defray the costs associated with hosting a licensed facility," wrote Costa, addressing the issue in his memo this week.
"While some municipalities have entered into agreements with their casinos to ensure the funding continues, legislative action is necessary to ensure that communities are made whole," he continued.
"Under this proposal, counties and municipalities would receive the same dollars they were receiving before the court decision was handed down. Category 1 and 2 licensed facilities would be required to pay an annual slot machine license renewal fee equal to 20% of the cost of the $50 million original slot machine license, he added. "The distribution of the money for both the counties and municipalities will remain the same with minor changes that were included in HB 1887."
Higher Taxation Could Stymie the Market
While Costa says his bill is based largely on its predecessor, there is one glaring difference: the tax rate for operators is much higher, at 25 percent, as opposed to the 15 percent proposed by last year's bill.
High tax rates will make it difficult for operators to compete with the unregulated market, which would make it difficult for the regulated Pennsylvania market in its nascent stages to thrive.
However, it is early days, and there will be scope for debate and, hopefully, adjustment, once the new legislation is introduced.     
Similar Guides On This Topic