Pennsylvania Gaming Board Says PSA About Leaving Kids Unattended is Paying Off
Posted on: October 3, 2023, 12:43h.
Last updated on: October 3, 2023, 06:46h.
The Pennsylvania Gaming Control Board (PGCB) this week released its 2022-2023 Annual Report. The 44-page summary highlights the state gaming industry's accomplishments over the past 12 months and celebrates the financial benefits the commonwealth is receiving because of the robust gaming market.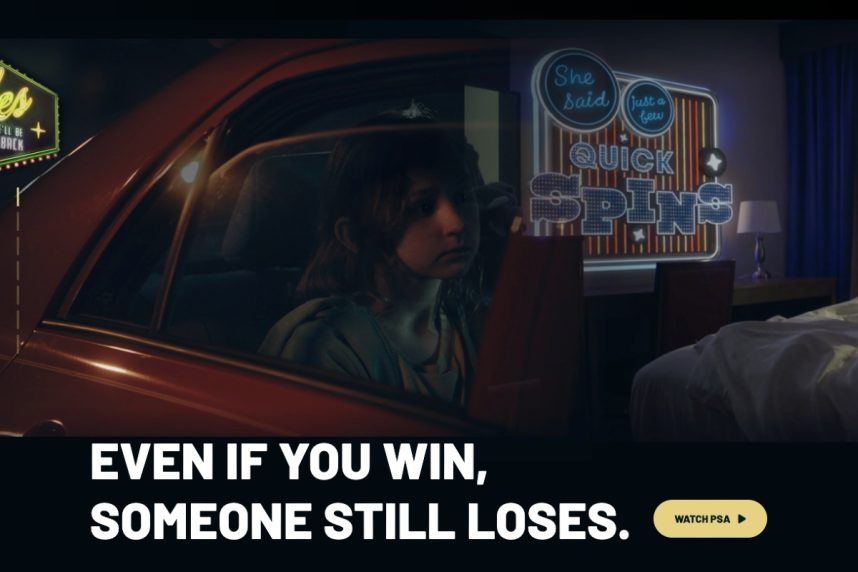 Pennsylvania was the second-richest gaming state in the US last year behind Nevada. The Keystone State's 17 brick-and-mortar casinos, iGaming platforms, retail and online sportsbooks, video gaming truck stops, and online fantasy sports contests won more than $5.2 billion from gamblers and players to narrowly edge New Jersey.
Pennsylvania surpassed New Jersey in terms of gross gaming revenue (GGR) a handful of years after the state greatly expanded gaming. The 2017 gaming package signed by then-Gov. Tom Wolf (D) authorized new brick-and-mortar "mini-casinos," iGaming, sports betting, video gaming terminals (VGTs) inside certain truck stops, fantasy sports, and airport gaming lounges, though the latter has yet to materialize.
Unattended Children a Major Concern
Since 2017, four brick-and-mortar casinos have opened, iGaming and sportsbooks have garnered millions of account registrations, and regulated slot-like VGTs have come to communities across the Commonwealth.
But along with the widespread play came a glaring concern: children being left unattended in vehicles outside casinos and gaming venues. The prevalence of unattended children outside gaming establishments has grown frequently in recent years, prompting the PGCB to develop a public service announcement (PSA).
In 2022, the PGCB's Bureau of Casino Compliance said there were 303 incidents involving 486 minors who were left unattended while the adults who were supposed to care for them went to gamble inside a casino. Included in the number were 76 children aged six years or younger.
In the state's 2022-2023 Annual Report, gaming officials say the campaign appears to be working in curbing incidences of unattended children being left outside casinos. From January through June 2023, the PGCB says unattended children incidences dropped 58% compared with the first half of 2022.
"There are signs that the efforts of casinos and the PGCB attention to this matter is showing some tangible results," the PGCB report said. "At the same time, even one incident is too many and the PGCB will continue to work through the media to draw attention to this issue and support the efforts of casinos."
Though data points suggest the PSA is working, the PGCB last month announced placing four more adults on the state's permanent Involuntary Exclusion List after they were determined to have left children unattended in a vehicle while they gambled.
Diversity Improvements
Along with its financial performance and regulatory summary, the PGCB recently published its 2022-2023 Diversity Report. The 16th edition of the report provides insights into how the state is achieving its goal of ensuring that the gaming industry has an "enhanced representation of diverse groups."
The PGCB relayed that, as of June 30, approximately 42% of casino employees were female, and 41% were "racial minorities." For upper management and executive positions, only 36% were female, and just 27% were racial minorities.
Still, "racial minorities" accounted for a larger share of the overall casino jobs than they did in the three prior fiscal years. As of June 30, the state's casinos employed 15,461 individuals. Residents from the commonwealth account for nine in 10 jobs.
Most Read