Pennsylvania Casinos Receive Option to Dispense Alcohol 24/7, Las Vegas-Style
Posted on: June 9, 2016, 02:54h.
Last updated on: June 9, 2016, 03:31h.
Enter a Pennsylvania casino in the coming months, and you'll likely have the option to consume alcohol around the clock. On June 8, Governor Tom Wolf (D) signed House Bill 1690 into law in order to modernize the state's rather antiquated liquor statutes.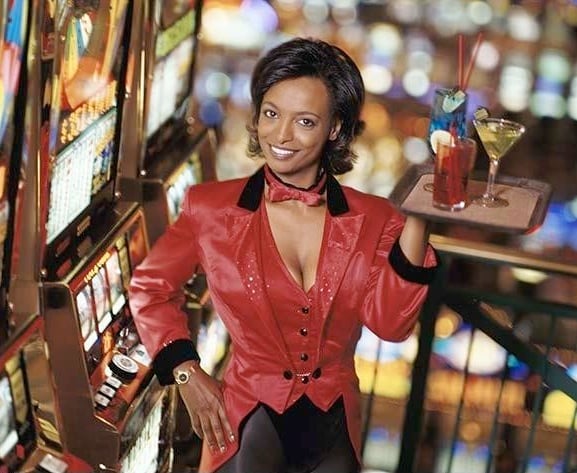 Prior to the historic passage, convenience stores and gas stations were barred from selling six packs of beer, and residents in the Keystone State couldn't purchase wine in grocery stores or have wine shipped directly to their homes. Casinos were also forced to adhere to alcohol laws governing taverns and bars and stop selling spirits at 2 am.
Pennsylvania will continue running the state liquor stores, but the bill is being celebrated by Wolf and alcohol expansion proponents.
"As I have always said, my goal is to modernize the sale of liquor and beer in Pennsylvania and this reform package finally brings Pennsylvania's wine and spirits system into the 21st century," the governor stated.
Spirited Business
Before HB 1690, Pennsylvania's 13 casinos were forbidden from serving alcohol after 2 am. Casinos will now have the option to rid themselves of these hourly limitations, but they will come at a steep cost.
The new casino alcohol category allows companies invested in gambling to purchase 24/7 booze licenses for $1 million for an initial year. Renewals for the permits will cost $1 million for the next three years before dropping to $250,000 annually.
Lawmakers in Harrisburg are optimistic casinos will jump at the chance to serve booze around the clock, and in doing so, the state should benefit from the licensing revenue.
Republicans control the state legislature, and the conservative General Assembly is looking for ways to fund Wolf's proposed expanded budget that is expected to create a $1 billion shortfall. In addition to easing liquor laws, the state is looking at online gambling as another new source of income.
Sands Bethlehem, Parx Casino, and Rivers Casino, the top three grossing facilities in the state, have stayed quiet on the alcohol news. However, all three are expected to take advantage of the new measure.
While Sands and Parx aren't located within walking distance of urban downtowns where nightlife is forced to disperse at 2 am, the Rivers Casino could become the new go-to after party spot once city bars close in Pittsburgh.
Alcohol Laws Vary By State
 As gambling has expanded in the congested northeast, states are looking for ways to give their venues an edge. Allowing perennial alcohol sales should do just that.
Atlantic City, and of course, Las Vegas, already permit casinos to serve alcohol at anytime they wish, but many of the other northeastern states are lagging in accommodating the irregular sleep patterns of some gamblers. For example:
Connecticut: Foxwoods and Mohegan Sun are both forced to stop selling alcohol at 2 am.
Ohio: The state's 11 casinos can't serve you a drink after 2:30 am.
New York: Casino's cannot serve alcohol after 4 am.
Delaware: Alcohol cannot be purchased after 1 am.
Maryland: Much to the chagrin of bars and taverns, the four Maryland casinos obtained the right to serve 24/7 in 2012. Horseshoe Baltimore's 14Forty is named after the 1,440 minutes in a day and its around-the-clock indulgences.
Most Read