Penn National Gaming Resumes Casino Construction in York, Pennsylvania
Posted on: November 11, 2020, 02:53h.
Last updated on: November 11, 2020, 03:13h.
Penn National Gaming (PNG) has resumed construction on its mini-casino in York, Pennsylvania.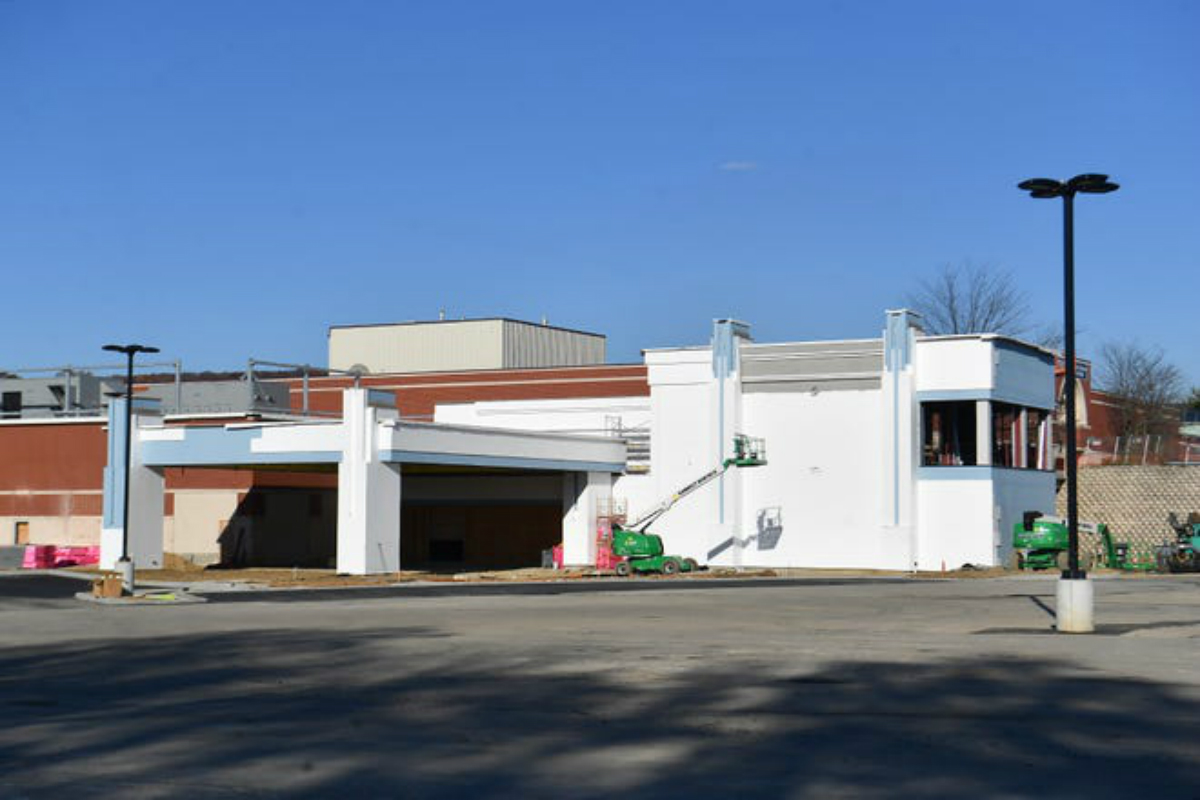 Pennsylvania expanded gaming in the Keystone State through legislation passed in 2017 and signed by Gov. Tom Wolf (D). The package authorized online gambling, sports betting, fantasy sports, and video gaming terminals inside certain truck stops and airport gaming lounges. The Expanded Gaming Act additionally created as many as 10 Category 4 casino licenses, permits that allow each property to house up to 750 slot machines, 30 table games (with an option to later expand to 40 tables), and a sportsbook.
PNG won the first Category 4 casino auction in January of 2018 with a staggering $50.1 million bid. The company selected Springettsbury Township in York County, as that municipality did not opt out of the Category 4 process.
Penn is spending a total of $120 million — inclusive of the licensing fee — to transform the former Sears department store at the York Galleria Mall into Hollywood Casino York. The casino is slated to open in the second half of 2021.
Penn National is also building a Category 4 satellite casino in Morgantown along the Pennsylvania Turnpike.
Work Restarts
Penn National Sr. VP of Public Affairs and Government Relations Eric Schippers told Casino.org in June that construction at the York casino had been halted by COVID-19. Though Wolf allowed construction projects to continue during the pandemic, as it's deemed a necessary business, Penn called off work.
Workers were spotted at the York Galleria Mall casino site over the weekend, and Penn now confirms to Casino.org that construction has resumed.
We've just restarted construction in York and will provide more details about the development in the future," said Jeff Morris, vice president of public affairs and government relations.
It's widely expected, though Morris would not confirm, that Hollywood York will incorporate a sportsbook into the venue, perhaps branded with Barstool Sports. Penn National paid $163 million in January for a 36 percent stake in Barstool.
The Barstool Sportsbook mobile app is currently available to those inside Pennsylvania.
Lobbying Against Skill Gaming
Penn National Gaming, along with other licensed casino operators in Pennsylvania, are lobbying state lawmakers in the Harrisburg capital to deem so-called "skill gaming machines" illegal in the Commonwealth.
The controversial terminals have popped up across the state in bars, restaurants, convenience stores, and motels. There are even fully dedicated establishments in strip malls that simply house the unlicensed gaming terminals.
"We continue to advocate against illegal skill machines," Morris told Casino.org.
Recently, a raggedy motel called the Midway Motel put up a sign advertising Pennsylvania Skill Machines. The hotel is directly next to an elementary school and Pennsylvania State Police barracks.
Skill gaming machines differ from slot machines only in that a winning payline must be identified by the player. There's legal confusion as to whether the unlicensed machines are indeed illegal, as Morris and PNG maintain.
State courts have ruled that skill gaming machines are "not subject to the Gaming Act" because the law doesn't govern unlawful gambling. Wolf and the state's licensed casinos say the devices are poaching $200 million annually from casinos and the lottery, and the state collects no taxes on the devices.
Most Read