Paddy Power Backs Dennis Rodman Trips to North Korea
Posted on: December 23, 2013, 05:30h.
Last updated on: December 22, 2013, 02:37h.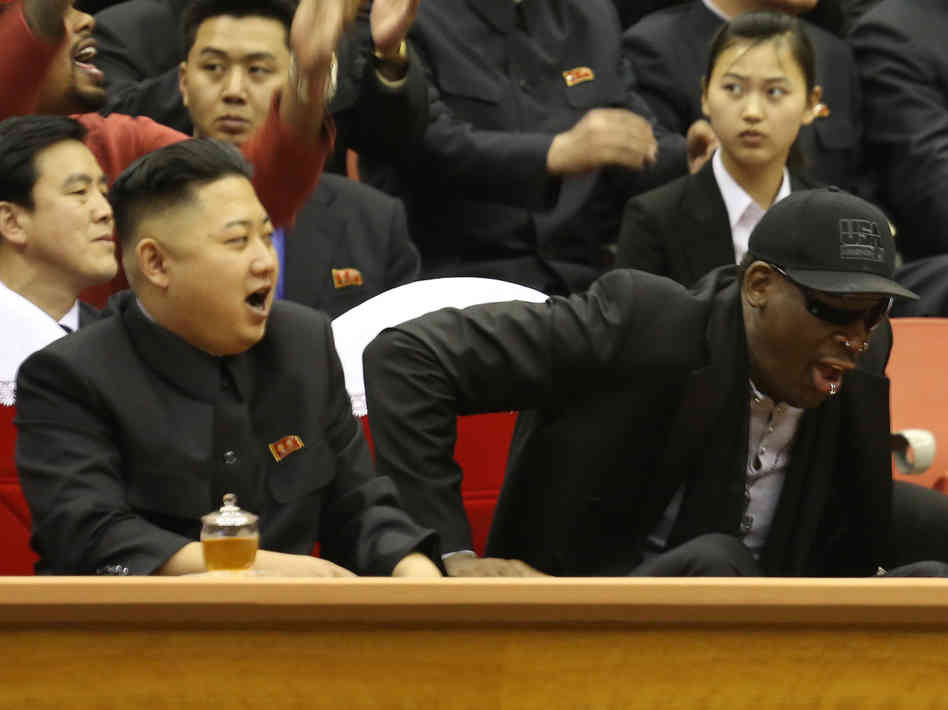 Dennis Rodman is back in North Korea, again. Yes, it's the same old story: an odd former NBA star heading to a rogue nation led by a strange man who Rodman calls his friend. It's a match so bizarre that it almost makes perfect sense.
Hooping It Up in North Korea
Rodman has made a handful of trips to North Korea now, spreading the word of basketball diplomacy. On his current trip, he'll be training basketball players in the country ahead of an exhibition tournament that may even see the participation of some other former professional players.
But how did Rodman end up spending so much time in North Korea and palling around with murderous dictator Kim Jong-un, a man so violent he just had his own uncle executed and has now had hundreds of relatives of the deceased rounded up to meet some foreseeably abysmal fate?
Strangely enough, it may have all started with Irish bookmaker and online gambling company Paddy Power, a company that is known for unusual marketing stunts that push the boundaries of good taste.
It seems that the relationship between Rodman and Paddy Power began shortly after Rodman's infamous first visit to North Korea. The bookmaker was looking to promote betting on who the new pope would be at that time. Since there was speculation that Peter Turkson of Ghana might be the choice – which would have made him the first African and first black pope in the history of the Roman Catholic Church – they thought they could use Rodman as a part of a special promotion.
You see the connection, right? What?
"We had a money-back special," said Rory Scott, spokesman for Paddy Power. "Your money back if the pope's black."
Catchy.
In relationship to that offer, they had Rodman travel to Rome and travel in a faux pope-mobile. Ultimately, it was Jorge Mario Bergoglio – now renamed as Pope Francis – who would become the current pope, meaning Paddy Poker didn't have to return any money.
But that collaboration gave Paddy Poker another idea of how they could use Rodman further. At the time, executives from the company talked to Rodman about the possibility of setting up a basketball tournament in North Korea, one that would involve that country's national team. Kim is a noted basketball fan, so when Rodman visited North Korea for a second time earlier this year, he was thrilled to agree to the idea – and suggested holding the tournament in Pyongyang on his birthday, January 8.
According to Paddy Power, they won't be taking any wagers on the event – though they'll certainly benefit from all of the publicity surrounding it – and like most aspects of North Korean life, getting details on the tournament is likely to be a difficult task. Some reports say that the "tournament" may just be an exhibition game, one that would feature a team of a dozen former NBA players taking on the North Korean national team. Not surprisingly, Rodman has found it difficult to convince all of his teammates that traveling there will be safe.
"You know, they're still afraid to come here, but I'm just telling them, you know, don't be afraid man, it's all love, it's all love here," Rodman said during tryouts for the North Korean team. "I understand what's going on with the political stuff…I'm just doing one thing for these kids here, and for this country, and for my country, and for the world pretty much."
Call him Father Theresa.