Olympic Betting Approved In Nevada For 2016 Games
Posted on: March 2, 2015, 01:19h.
Last updated on: March 2, 2015, 12:00h.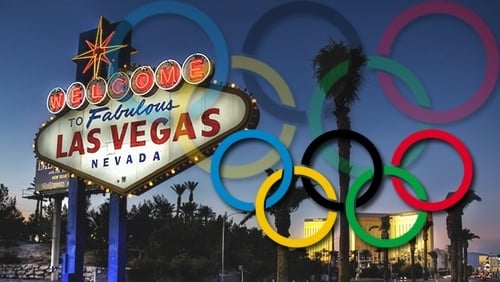 Olympic betting in Nevada will return for the 2016 Summer Games in Rio de Janeiro after the state's Gaming Control Board unanimously approved an amendment during a special meeting last week.
The revision to its gaming regulations allows bookmakers to place betting lines on any athletic event sanctioned by the International Olympic Committee, with one stipulation being that A.G. Burnett, chairman of the gaming board, has the authority to remove any contest from betting activity.
Vegas sports books wasted no time in posting initial odds. Just minutes after the board's decision, William Hill US put Usain Bolt as a -200 favorite for the men's 100m, and the US basketball team as a whopping -320 favorite.
"With more than two out of every three Americans having watched the London Olympics in 2012, the games in Rio have the potential to make a sizable impact in August of 2016, like we saw last June with the World Cup," William Hill CEO Joe Asher said. "We look forward to continually expanding our Olympic menu in the next 18 months leading up to the games."
Betting on Amateurs?
Senator John McCain (R-AZ) successfully led a ban in 2001 to prohibit all sports betting on amateur competitions and athletic events. Although the Olympics began as a competition among amateurs, the majority of participants today are professional athletes with substantial sponsorship deals, regularly competing in national sporting leagues and federations.
After all, it's a tough argument to defend Michael Phelps, Alex Morgan, LeBron James, Usain Bolt, Lolo Jones, and Lindsey Vonn as "amateur athletes."
The ban has long troubled Las Vegas during the typically slow summer sports betting months. With baseball being the only major sport in the US in season, bookies are excited to have the Olympics back in their arsenal for 2016.
"This is a good thing for the industry and will help drive business during what sometimes can be a slow period for the books," CG Technology VP Quinton Singleton remarked.
Continued Growth
Sports betting has been on the rise for each of the past five years with a record-setting $3.9 billion in wagers in 2014, an increase of 7.7 percent from 2013. The World Cup had a tremendous impact that exceeded most forecasts. Interest in soccer, while typically lower in the US than other countries, spiked likely due to its hosting in Brazil, a country with time zones differing as little as one hour from America.
The 2012 London Olympics was the most-watched television event in the history of the United States. More than 219 million Americans watched the games, and considering the substantial time difference, insiders believe the record won't last long. Many viewers struggled watching "live" events that were taped hours earlier.
With only a five-hour time difference between Vegas and Rio, betting activity will likely surge for the 2016 Olympics as Nevadans will be able to view the events in real time.
Getting a slice of that multibillion-dollar pie is something odds makers are excited to receive, as they missed out in 2012. "You'd have people coming over from the UK, where it was legal to bet on the Olympics, and wondering why they couldn't place a bet here," Singleton said.