North Jersey Casinos Still Possible, Sports Betting Boosts Gambling Prospects
Posted on: June 20, 2018, 04:00h.
Last updated on: June 20, 2018, 12:55h.
North Jersey casinos could still become a reality outside Atlantic City.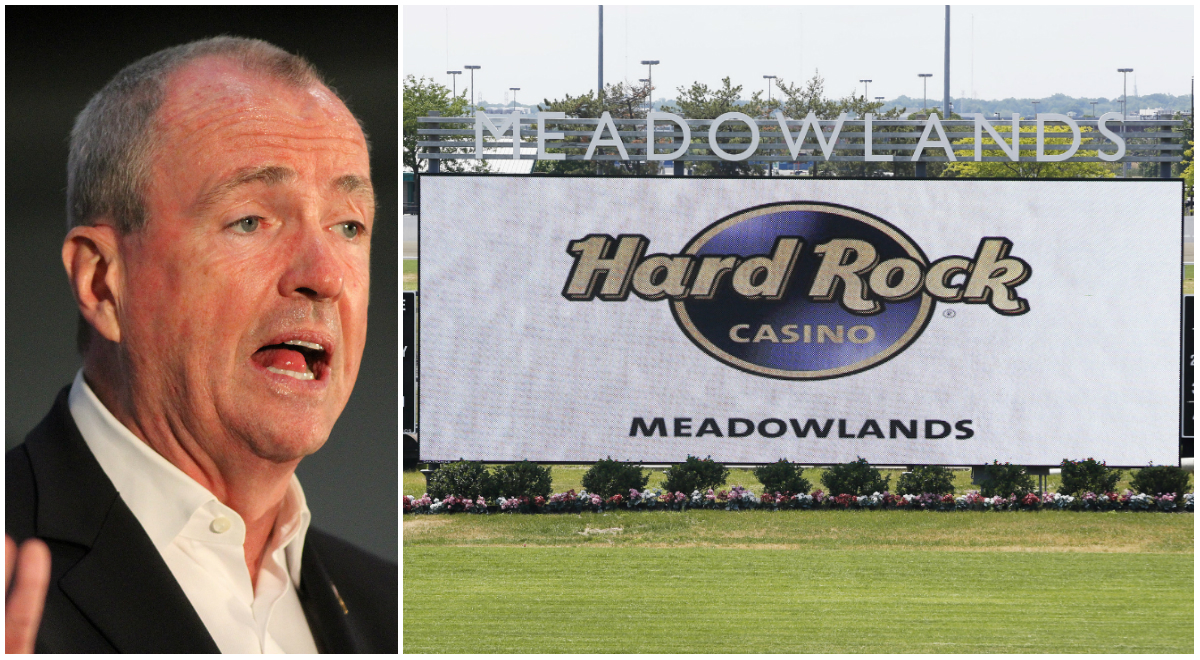 Despite voters adamantly rejecting a ballot referendum in November 2016 that would have allowed casinos to be built at least 72 miles outside Atlantic City, leaders of a coalition that lobbied against the expanded gambling say the fight is not over. Officials at Trenton's Bad Bet and No North Jersey Casinos say there continues to be efforts made to end Atlantic City's decades-long gaming monopoly in the Garden State.
"We've seen casino expansion proponents continue their efforts to expand gaming outside of Atlantic City despite the overwhelming voice back in 2016," Trenton's Bad Bet Executive Director Bill Cortese told the Press of Atlantic City this week. "We still remained concern about that expansion happening."
The 2016 ballot referendum received less than 23 percent support. Failed constitutional amendments cannot be re-presented to voters for two years, meaning the issue could be placed on this November's ballot.
New Jersey's recent authorization of sports betting at its state horse racetracks and casinos is viewed by some as an expansion of gambling outside of Atlantic City.
"The unintended consequence of legalizing sportsbooks at Monmouth Park and Meadowlands racetracks is to give the tracks new ammunition to reopen the argument that they should now be allowed to have video slot machines for their patrons," gaming analyst Tony Marino opined.
Expansion Support
Many of New Jersey's most powerful lawmakers have expressed support for bringing casinos north. That begins with Governor Phil Murphy (D), who replaced Gov. Chris Christie (R) in January.
Christie backed the bipartisan casino expansion ballot referendum in 2016. While Murphy shares few political views with his predecessor, he does agree that gambling in northern parts of the state should be considered. The governor believes North Jersey casinos would grow gaming tax revenue, which could be earmarked for Atlantic City.
Gross gaming revenue has plummeted in the beachfront town as gambling continues to expand in neighboring states. Atlantic City casino revenue has dropped more than 50 percent since 2006.
"It's a huge job creator, and we're desperate for jobs. If it's not in North Jersey, before we know it, it will be on the west side of Manhattan," Murphy opined during a 2017 gubernatorial debate.
"My fear is if there's a casino on the west side of Manhattan, they won't send one red cent to Atlantic City. I'd rather that gaming … be in New Jersey," Murphy concluded.
The 2016 referendum drew over $20 million in lobbying, the most ever spent on a ballot question in New Jersey history.
New York Casinos
Atlantic City has long drawn North Jersey visitors, many of whom take public transit to the gambling town. The opening of four Upstate New York casinos hasn't considerably impacted habits of such Garden State residents, but a commercial casino in nearby Manhattan could.
A prohibition that outlaws commercial casinos in Manhattan is set to expire in 2020. The only casino in New York City proper is Resorts World near JFK International Airport.