Newly Discovered Las Vegas Mountaintop Artwork May Be Destroyed
Posted on: January 20, 2023, 12:12h.
Last updated on: January 20, 2023, 08:38h.
Standing inside of it, it's completely invisible. You see some rocks carefully rearranged into curved lines, but that's it. Only from the perspective of Google Earth or a drone does the art reveal itself.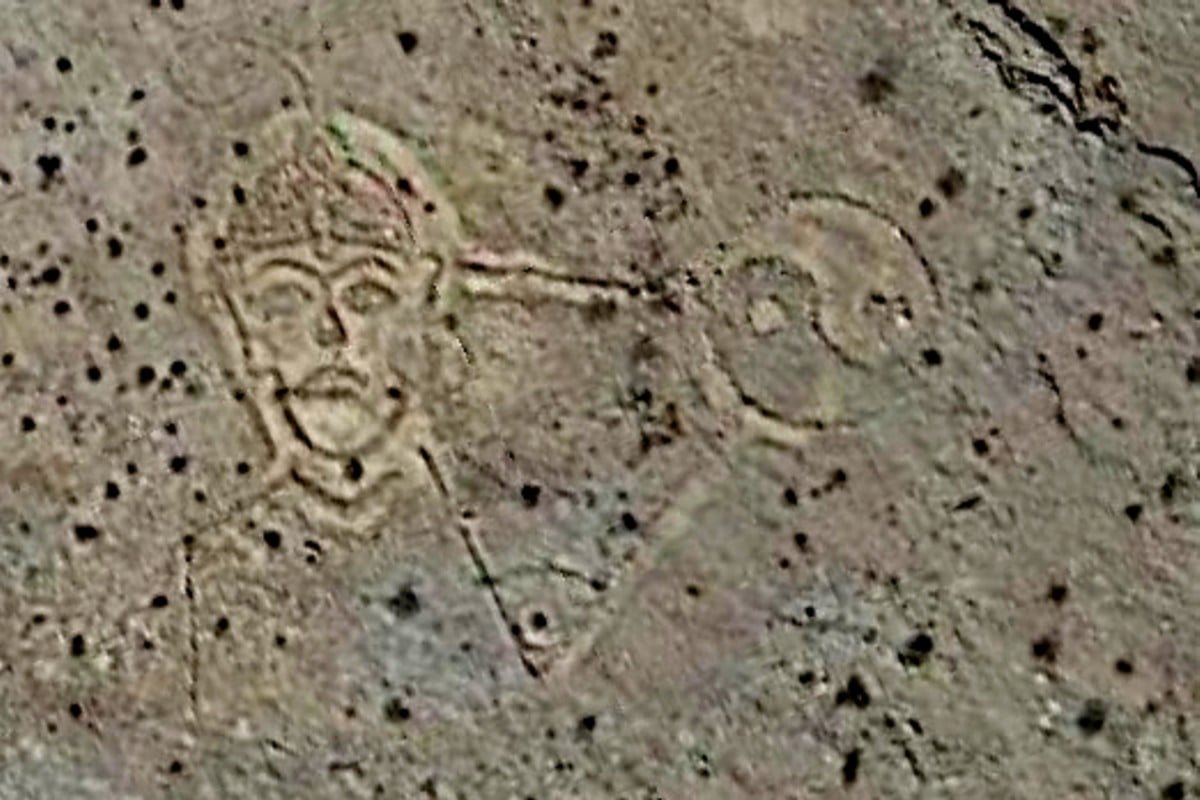 Friday's Las Vegas Review-Journal spotlights a beautiful and mysterious work of land art created on a mountain plateau overlooking Las Vegas. It's a face – apparently one of the Buddha as a chakravartin, or universal monarch – connected via a triangle to the yin-yang symbol, the Chinese philosophical concept absorbed into Zen Buddhism.
Located a 20-minute climb up a hill just west of South Fort Apache Road and Cactus Avenue – on the desert edge of the Mountain's Edge community – the piece measures about 75 feet across.
Who created it and when are total mysteries. However, some work was done on the piece between the time Google Earth's satellite photo and the R-J's more recent drone photo were taken, since the Buddha's mouth was altered into more of a smile in the drone photo.
How It Was Found
The discovery was made a couple of weeks back by David Golan, a sports doctor who lives nearby. He and his wife, Brandy Moore, were walking their dogs, Jaxx and Sophie, on a trail just above the hidden-in-plain-sight creation. Golan noticed the rocks were forming odd shadows. When he got home, he fired up Google Earth.
I think someone did some pretty miraculous artwork up on the top of the hill, and I'm just surprised no one took any credit for it," Golan told the R-J. "It's kind of a beautiful piece of artwork and it's just sitting here."
When R-J reporter Brett Clarkson asked the Bureau of Land Management (BLM), the federal agency that oversees the land, for a comment, it was the first they had heard about it.
No Mind, No Meaning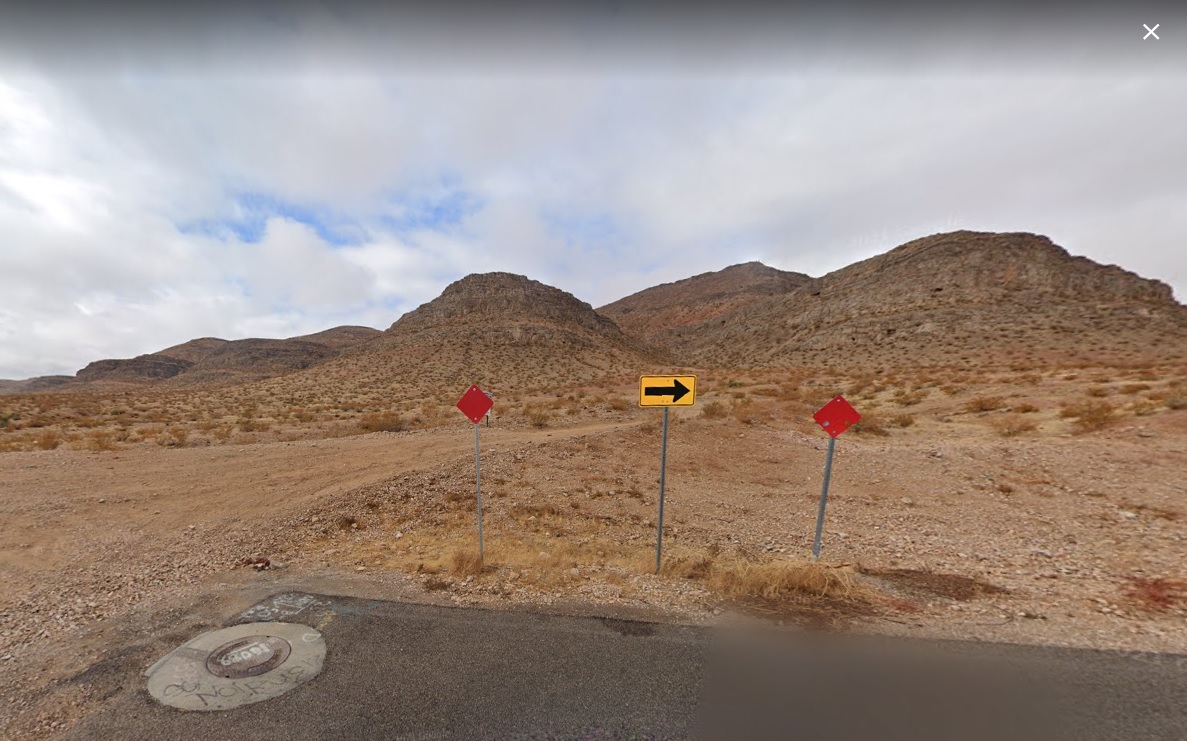 In Buddhism, as in quantum physics, the very act of observing something changes its nature. And in the case of this work of land art, making the BLM aware of it probably heralded its destruction.
"Since you told us about this, we will begin an investigation and determine the next steps," a BLM spokesperson told the R-J in an email, noting that "permits are issued for land art such as this" to protect the environment from possible harmful disruption.
Golan told the R-J he thinks the art should be allowed to remain. It consists solely of rearranged rocks, with no paint or artificial materials used, he noted. And the rocks aren't piled up in a way that presents any danger of collapsing on anyone.
"I can't see how anyone would have a problem with this sculpture," Golan said.