New York to Leapfrog Nevada in Casino Tax Dollars
Posted on: November 7, 2016, 01:04h.
Last updated on: November 7, 2016, 01:10h.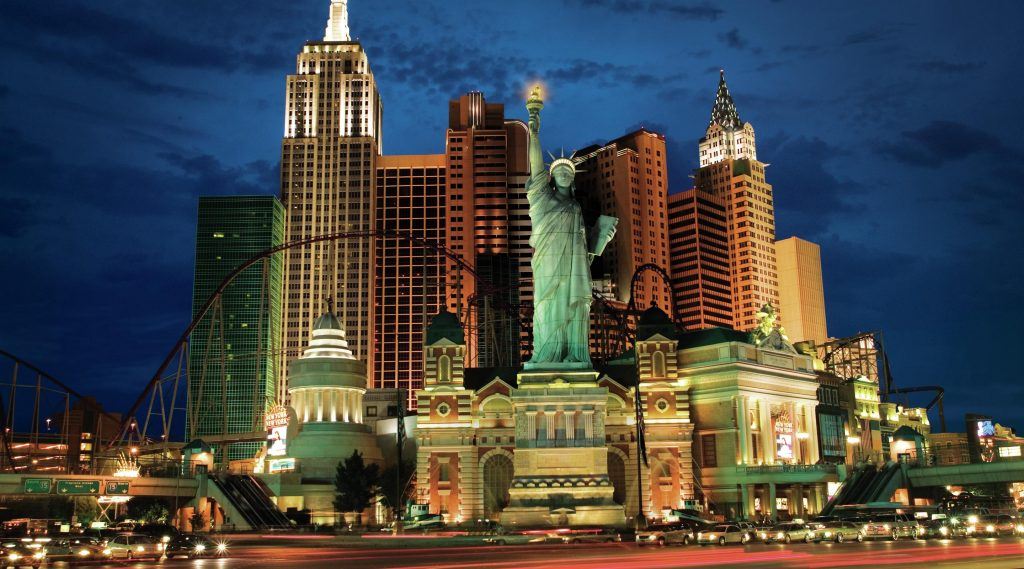 New York State is poised to overtake Nevada as the second biggest casino state tax generator in America, according to data from the American Gaming Association, although both are still some way behind Nevada.
Its casino sector may be almost brand new, but last year New York was closing in on Nevada in the tax stakes, contributing $888.4 million to state coffers, compared to the Silver State's $889.1 million.
But New York's market is growing faster, and, if trends continue, it is projected to overtake Nevada this year.
While Nevada has, of course, by far the biggest casino sector in the US, Pennsylvania has topped the list of tax contributors for some time, despite only having legalized casino gaming in 2004.
It's helped in this regard by a slapping a 55 percent tax rate on slots revenues and 16 percent on table games. This allowed the state's 12 casinos to contribute $1.38 billion last year.
In contrast Nevada's 271 casinos contribute a maximum 6.75 percent of their revenues to the state. Meanwhile, New York assesses tax rates of between 31 percent and 41 percent, depending on the type of casino property.
New York Growing Faster
In 2015, Pennsylvania's casinos generated $3.17 billion in gross gaming revenue, while New York's took $1.95 billion, compared with $11.11 billion in Nevada.
These figures represented a growth rate on the previous year of 2.8 percent for the New York sector and 0.87 percent for Nevada.
The New York casino market benefits from a huge residential population around the New York metropolitan area, and, sure enough, the Resorts World Casino in Queens and the Empire City Casino in Yonkers generate 70 percent of gaming revenues in the state.
Meanwhile, four new casino resorts due to open upstate over the next few years will, it is hoped, further grow the market.
New Jersey Losing Out
But New York and Pennsylvania's growth has come at the expanse of New Jersey.
Last year was the Atlantic City ninth straight year of revenue declines for Atlantic City, a that slump began just before the last recession and coincided with the opening of the first casinos in neighboring Pennsylvania.
Both gross gaming revenue and tax revenue, levied at 8 percent in New Jersey, were down 6.5 percent from the previous year.
New Jersey residents will vote tomorrow on whether to expand casino gaming from Atlantic City into the north of the state.
Proponents of the plan say that it will attract some of that footfall from the New York metropolitan area, but there seems to be little appetite for it among voters, who are apparently wary about chasing another potentially doomed casino dream.