New York Attorney General Looking Into Casino Bidding Process
Posted on: February 25, 2015, 11:39h.
Last updated on: February 25, 2015, 11:39h.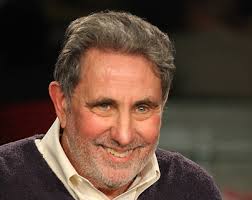 The New York state attorney general's office has apparently opened an inquiry into how the three sites that were recommended by the Gaming Facility Location Board were chosen, and whether the bidding process as a whole was fair.
According to various reports, investigators for New York Attorney General Eric Schneiderman have met with some of the bidders who were a part of the casino selection process, seemingly to investigate whether conflicts of interest or other problems were present during the selection.
According to a report by Central New York Media, the three winning bidders all had ties to Taft, Stettinius & Hollister.
That firm merged with law firm Shefsky & Froelich last year, after which it became the lead gambling consultant for the location board. In total, five of the 16 casino bids mentioned ties to the firms as a potential conflict of interest.
Gural Says Investigators Approached Him About Process
According to Tioga Downs owner Jeff Gural, he has spoken to investigators about the bidding process. But though Gural has previously complained about the Southern Tier being passed over and has lobbied for his proposed casino to get a second look, he says he was not trying to allege any illegal activity in the process.
"I didn't reach out to the AG," Gural said. "It was not my intent to complain."
Gural said that while he told investigators that he didn't believe any laws had been broken during the bidding process, he did have questions about the potential conflict of interest caused by a winning bidder's connections to that casino consulting firm, something he feels may not have been fair.
James Featherstonhaugh, an Albany lobbyist who worked with two losing bidders, also said that state investigators had contacted his clients in recent weeks. However, he offered comments that were even softer than those of Gural, saying that while he was disappointed in the results, he wasn't accusing the location board of any impropriety.
"We thought that the process was handled fairly and professionally," Featherstonhaugh told the New York Times. "We wish we had won. But we didn't."
Location Board Says Process Was Fair and Transparent
According to location board spokesperson Lee Park, Taft's role in the process was only to compile submitted materials into more easily comparable summaries that board members could use.
"Taft had no direct input into decision-making of the board members," Park said last month.
In a statement issues Monday, Park reiterated that the process was fair and followed the rules established by New York's casino law.
"The casino sitting process strictly followed the provisions of the Upstate New York Gaming Economic Development Act, which called for unprecedented transparency," Park said. "All material regarding the process, including legally required disclosures of potential conflicts of interest, are available on our web site for anyone to examine."
The investigation comes as the location board is preparing to deliver a final report on the three sites chosen for casinos on Friday. On that day, the board is also expected to consider a formal request for allowing new proposals from the Southern Tier region, potentially allowing a fourth unused casino license to be awarded to a project there.
At the moment, the three recommended casino projects in upstate New York include Montreign Resort and Casino in Thompson (located in the Catskills), Rivers Casino and Resort in Schenectady, and Lago Resort Casino in Tyre, near the Finger Lakes.