New South Wales Bans "Cruel" Greyhound Racing Industry
Posted on: July 9, 2016, 12:28h.
Last updated on: October 12, 2016, 08:42h.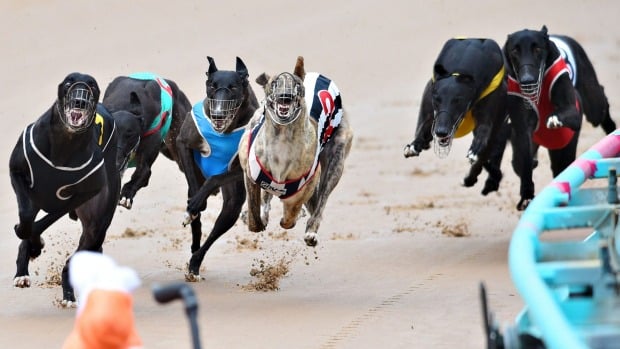 Greyhound racing is to be banned in the Australian state of New South Wales following a government investigation that found that animal cruelty within the industry was widespread and systemic.
NSW Premier Mike Baird said that the findings of the report were so "chilling and horrific" that he was left with "no acceptable course of action but to close this industry down."
"Certainly, this is not an easy decision," he said. "It's not something that has been taken lightly. But when confronted with [revelations in the] report, I believe there is no other alternative."
Up to 68,000 Deaths
The investigation found that between 48,000 and 68,000 dogs had been killed in NSW alone in the last 12 years because they had failed to make the grade as racing dogs or outlasted their usefulness. Furthermore, industry body Greyhound Racing NSW had a deliberate policy of misreporting the figures of deaths and injuries, it said.
The report also found that the illegal practice of live-baiting, in which live small animals are tied to mechanical lures for the dogs to chase in training, is relatively common and used by up to 20 percent of trainers. Some trainers believe dogs will chase dummy bait faster if they are drilled with live bait.
The report, undertaken by former High Court judge Michael McHugh, concluded that the industry was not capable of reforming over the short or medium term and the question of whether it had lost its "social license" to operate should be considered. Baird said that the industry was "no longer entitled to the trust of the community."
Call for Australia-wide Ban
New South Wales is the first state in Australia to ban greyhound racing, although calls to do so in other states have been growing following a recent exposé on the industry by ABC current affairs program Four Corners.
Along with Australia, commercial dog racing occurs in Ireland, Mexico, Macau, Vietnam, New Zealand, the UK and the US, although it is illegal in 40 states of America. Thirteen US states have prohibited the practice since the beginning of the nineties.
The NSW government will create a transition plan to end the industry by July 1, 2017, which will include a welfare program to rehome the state's 6,809 registered racing greyhounds.
Members of the greyhound industry were struggling to digest the news this week.
"The NSW greyhound industry is probably the biggest in the country, and this is totally devastating for anyone who relies on it for their livelihoods," Neil Brown, publicity officer for the Australian Greyhound Racing Association told the Guardian.
"There are people who have been doing this for 50 years," he said.