New Jersey Online Poker Players Will Compete in WSOP.com Bracelet Events Despite DOJ Threat
Posted on: May 8, 2019, 05:04h.
Last updated on: May 8, 2019, 05:04h.
Some online World Series of Poker bracelet tournaments will be available to New Jersey players this year, despite an opinion released by the Department of Justice that would appear to render participation in the events illegal.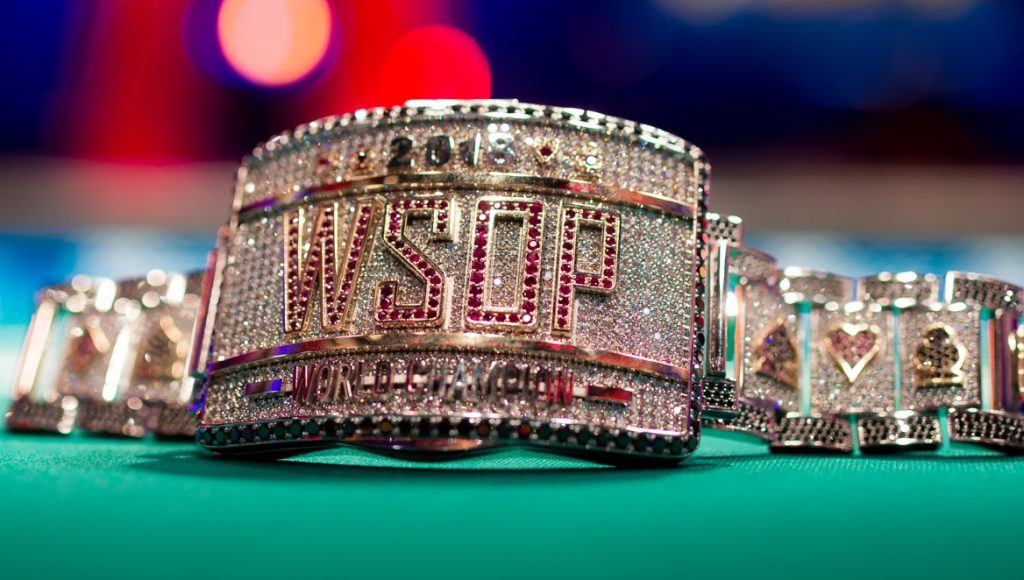 WSOP.com launched interstate bracelet events last year, allowing players in New Jersey to compete for World Series bling from the comfort of their own armchairs. This was made possible by the Garden State joining Nevada and Delaware as a signatory to the Multi-state Internet Gaming Agreement (MSIGA) in late 2017.
The agreement — the first of its kind in the US — provided a framework of regulation for the sharing of online poker player pools. The WSOP.com/888 network is currently the only online poker network to operate in multiple states.
Bad Beat for Online Poker
But the new DOJ opinion appears to torpedo MSIGA, along with WSOP.com's bracelet events — and possibly even online poker in the US, period.
It states that the prohibitions of the Wire Act — a JFK-era law designed to attack the revenue streams of organized crime — include the interstate transmission of all forms of gambling, and not just sports betting. This contradicts an Obama-era DOJ opinion back in 2011 that paved the way for state-sanctioned online gaming.
The DOJ initially gave states 60 days to comply, but extended the deadline by another 60 days, until June 14, 2019, to bring their operations in line with the new interpretation.
This has given WSOP.com a small amount of leeway. The WSOP begins on May 28 and runs until July 16. Organizers confirmed this week that two online bracelet events will be held prior to the new deadline for compliance and will be available on the merged platform.
Many online gaming operators are unclear what compliance means. At its strictest interpretation, the opinion could impact all online gaming operations, which rely on technology that can bounce off towers in multiple states between an operator's server and a player's device and can therefore he said to be "interstate."
But even the loosest interpretation points to curtains for America's short-lived experimentation with regulated interstate online poker.
Pennsylvania Out
Player liquidity and volume are crucial for any online poker economy, and it's uncertain whether player pools ring-fenced state-by-state can survive, even those with the very largest populations.
The fourth most populous state in America, Pennsylvania, recently legalized online gaming and poker and is in the process of establishing and licensing the new market. It was expected to join MSIGA, until the DOJ's opinion put an end to the idea.
In January, the Pennsylvania Gaming Control Board ordered its licensees to ensure they comply with the new opinion, although what "compliance" actually means is not yet clear. Meanwhile, states that are mulling legalizing online poker are wondering whether it's worth all the trouble.