New Jersey Casino Expansion Strongly Opposed by Likely Voters
Posted on: October 24, 2016, 06:00h.
Last updated on: October 24, 2016, 01:48h.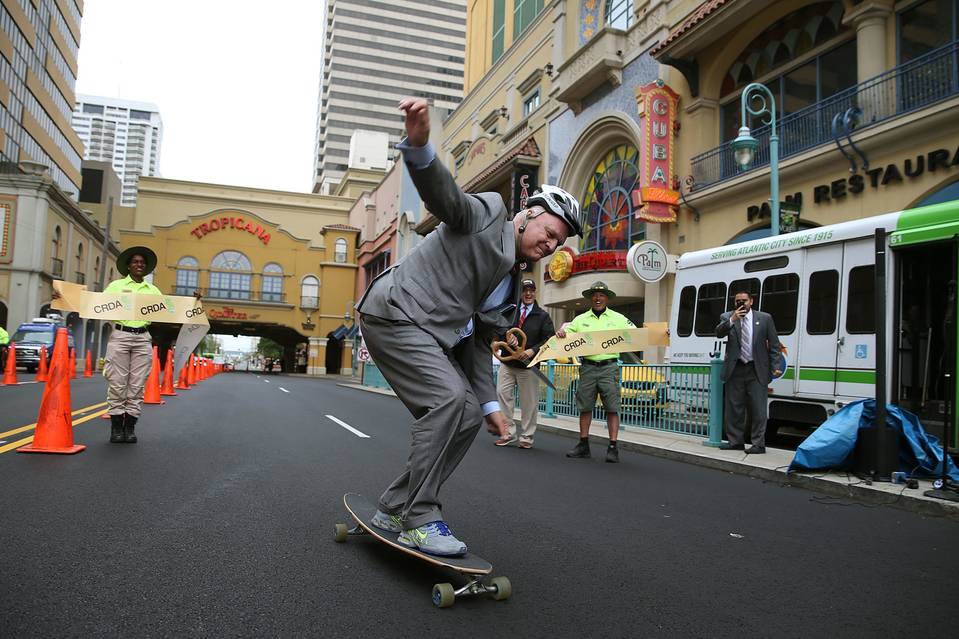 Betting on the New Jersey casino expansion referendum passing is about as good of a wager as putting your chips on the tie bet in baccarat.
According to all available data, there's little chance of Garden State voters approving the state constitutional amendment to end Atlantic City's gambling monopoly on November 8.
According to a Fairleigh Dickinson University poll published on October 24th, seven in 10 New Jersey voters oppose the ballot measure to place two casino resorts in northern counties of the state.
That's a substantial opposition increase from the university's June findings that concluded 58 percent of likely voters weren't in favor of bringing gambling north.
"There has never been broad and deep support for allowing casinos to expand beyond Atlantic City," Fairleigh Dickinson Political Science Professor Krista Jenkins said in a release. "It's no surprise, then, that backers of the amendment are having a hard time selling the idea to voters."
Trump Factor
Republican Party presidential candidate Donald Trump made a substantial chunk of his fortune doing business in Atlantic City. But the New York City real estate businessman and former casino boss' experience in the Garden State isn't translating into votes in New Jersey.
Democrat Hillary Clinton holds a commanding lead in the state, with her Real Clear Politics average showing her with a more than 11-point advantage over Trump. When voters head to the polls, they'll be asked, in addition to whether they want Clinton or Trump to become the next president, if they support authorizing two casinos at least 72 miles away from Atlantic City.
Many voters vote by party lines, also known as straight ticket voting. According to the Brookings Institution, 85 percent of voters during the 2004 and 2008 presidential elections voted via party line.
While the New Jersey casino expansion question doesn't have a party label associated with it, Trump's casino background and time spent in Atlantic City could make the question a partisan issue.
Americans are largely expected to vote against, and not for, Trump and Clinton when they cast their ballots. A Pew Research study in September found that 65 percent of Americans are voting against a candidate, as compared to voting for someone they like.
Win for Atlantic City?
Proponents of the casino expansion question say the two new casinos would generate millions of dollars in new tax revenue that would be allocated towards revitalization projects in Atlantic City.
Of course, opponents say allowing casinos to be placed in northern New Jersey would only further dampen Atlantic City's economic stabilization and recovery efforts.
Governor Chris Christie (R) and state lawmakers suggested a takeover of Atlantic City's government during the summer. Mayor Don Guardian (R) and city leaders rejected the attempts and took swift action to reduce its operating expenses and become more fiscally responsible.
"Atlantic City has finally seen a benefit from its financial woes. The total lack of support for the casino expansion amendment may be due to the vast media coverage in the last several months surrounding a potential state takeover of Atlantic City," Fairleigh International School of Hospitality and Tourism Management Lecturer Donald Hoover explained.