Nevada Casinos Can't Win for Losing for Fifth Straight Year
Posted on: January 14, 2014, 05:30h.
Last updated on: January 13, 2014, 10:15h.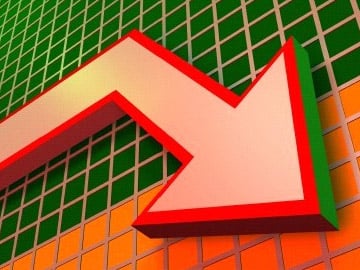 It was bad news and sort of good news for the Silver State's casinos  when Nevada's Gaming Control Board released their annual Gaming Abstract Report late last week. The bad news was that Nevada's 263 combined casinos experienced a fifth straight year of financial net losses; but the good news is that their actual intake revenues increased a tad compared to 2012.
However, a net loss is a net loss, and fiscal 2013 was a little bit worse than 2012, with a final tally of minus $1.348 billion,compared to $1.212 billion in 2012.
Slow Recovery
It's all part of the baby step recovery process from Nevada's massive turndown from the country's recession, which definitely hit this casino-centric area hard since 2009. In fact, fiscal 2008 was the last time Nevada's casinos overall showed a net profit, and that was for $721.1 million. The following year, the state took its biggest hit, with a $6.8 billion net loss for casinos statewide. Ouch.
The Las Vegas Strip naturally sets the pace when it comes to Nevada gaming, and a small 1.7 percent revenue jump during the last fiscal year simply wasn't enough to leave a profit; overall, Strip casinos marked a $1.5 billion loss for the year. But again, some silver lining here; that loss was still 13 percent down from 2012's $1.7 billion mark.
In all, Nevada's gaming houses took in a tad over $23 billion in both gaming and nongaming monies for fiscal 2013, which was up less than one percent from 2012's $22.976 billion.
Not Just Gambling Money
The gaming report totals not only intake from actual gambling, but from all nongaming sources as well; things like hotel rooms, shopping, dining, liquor, entertainment and sporting events.  To qualify for inclusion, a casino must have grossed in excess of $1 million in pure gaming revenues for the fiscal year prior, and that apparently precluded two that were part of the previous year's report.
The term "net loss" indicates what's left after casinos have paid out winners and other expenses, but doesn't include either federal income taxes being taken off the top or "extraordinary expenses" – a term that is not clearly delineated as far as what it would encompass. However, also included in the profit and loss are things like financial restructuring, which several properties took advantage of in 2012 to hit this fiscal year.
Even the state coffers got a hit where profitability was concerned last year; with general administrative expenses jumping up by as much as three percent to hit $10.6 billion, there were no gains margins to post in their annual reports either.
And when it came to where the money is coming from, it was gaming first – with a 1.1 percent bump to $10.395 billion – to make it 45.1 of the overall take. Next were hotel rooms – which hit $4.788 billion to account for another 20.8 percent.  And finally, food revenues amounted to $3.454 billion, or 15 percent,  across the board statewide.
For the first time since 2007, gaming revenues overshadowed nongaming income as far as percentage increases for fiscal 2013. The small gaming uptick was compared to 44.8 percent in 2012, according to Gaming Control Board Senior Research Analyst Michael Lawton.
And that was mirrored specifically on the Las Vegas Strip, where gaming revenue went up one percent – to 37 percent from 2012's 36  percent – for the first time since the 2007 plummet.
But Lawton noted that looking into 2014 – with substantial new nongaming attractions such as the $100 million complex going up by MGM Resorts between New York New York and the Monte Carlo, as well as Caesars Entertainment's $550 million Linq extravaganza – those dynamics could possibly flip-flop once more.