Navy Rear Admiral Timothy Giardina Found Guilty of Gambling Charges
Posted on: May 10, 2014, 05:30h.
Last updated on: May 8, 2014, 04:27h.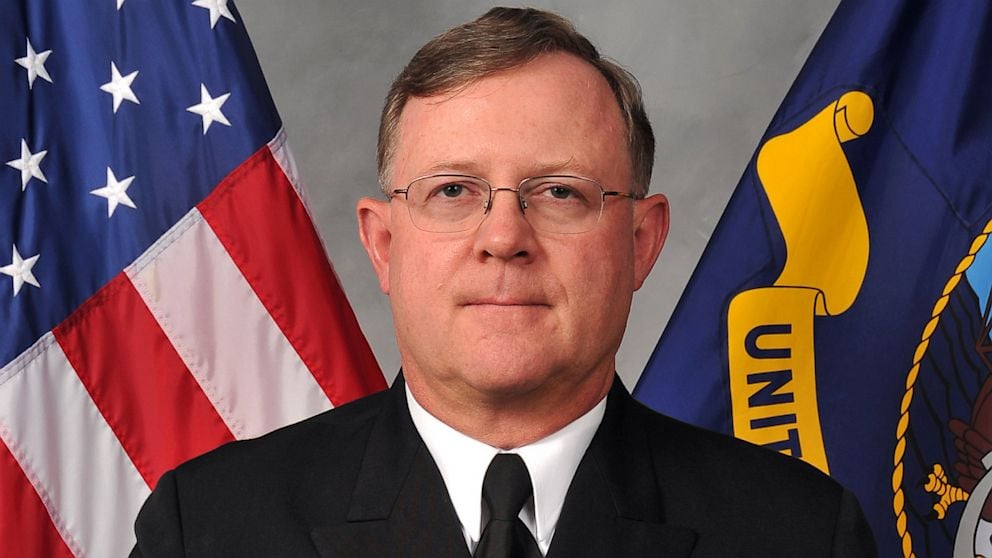 Here's something most people would agree on: watching over the nuclear arsenal of the United States is a pretty serious occupation. And while we might sometimes think that our personal lives shouldn't affect our job status, it makes sense that you'd want to leave this particular responsibility in the hands of someone who doesn't have any skeletons in their closet.
Counterfeit Chips Unbecoming an Officer
That's why when it came out that Rear Admiral Timothy Giardina was under investigation for reportedly using counterfeit chips at an Iowa casino last year, it took no time at all for him to be suspended in September. Not long after, he was demoted from three-star rank to two-star, fired from his job as the deputy commander of US Strategic Command (STRATCOM), and reassigned to a staff officer position in Washington.
Of course, his activities also meant he'd be facing charges. Earlier this week, Giardina was found guilty under the Uniform Code of Military Justice. According to a statement from the US Navy, Giardina was convicted on two counts of "conduct unbecoming an officer and a gentleman."
"The first count involved Giardina lying to an investigator," the Navy statement read. "The second related to circumstances surrounding Giardina's failure to turn in and subsequent use of gambling chips he claims to have found at a casino."

Giardina was forced to forfeit $4,000 in pay as a result of the charges. However, he will be allowed to remain on duty in his current position as a staff officer.
Fake Chips Used to Play Poker
According to reports, the incident began when Giardina was accused of using three counterfeit $500 chips to play poker at the Horseshoe Casino in Council Bluffs, Iowa last June. As the investigation picked up steam, first among local gaming officials in Iowa and later in the Navy, the pressure on Giardina mounted, and he was ultimately relieved of his duties in October. That removal was a rare event for such an important position.
While the matter was investigated by the Naval Criminal Investigative Service (NCIS), they were unable to determine with any certainty how Giardina found the counterfeit chips – either to confirm or challenge his version of events. However, Giardina admitted to using the chips at the casino.
Giardina had the option of requesting a court martial as an appeal, but instead accepted the non-judicial punishment.
"The Navy remains committed to holding all personnel, regardless of rank, to the highest standards," said Navy spokesperson Captain Dawn Culter.
Shakeup in Nuclear Leadership
Giardina was one of two high-profile officers who lost their positions in the last year. Major General Michael Carey, who formerly commanded the Air Force's ballistic missile arsenal, was also relieved of his position in October. In his case, the move came after he was accused of drinking heavily, accosting foreign women, and making rude comments to his hosts during a trip to Russia. The Air Force recently announced that Carey will retire on June 1 with the rank of brigadier general. These firings led to questions about the quality of leadership in the nuclear weapons program, with Defense Secretary Chuck Hagel ordering a review of nuclear forces in January.
Giardina was a 1979 graduate of the US Naval Academy, and spent most of his career as a submarine officer.
Similar Guides On This Topic