Madison Square Garden to Retain Las Vegas Sphere, Tao Group
Posted on: December 7, 2022, 05:42h.
Last updated on: December 7, 2022, 06:43h.
Madison Square Garden Entertainment Corp. (NYSE:MSGE) updated investors on previously announced spin-off plans, and there are Las Vegas implications.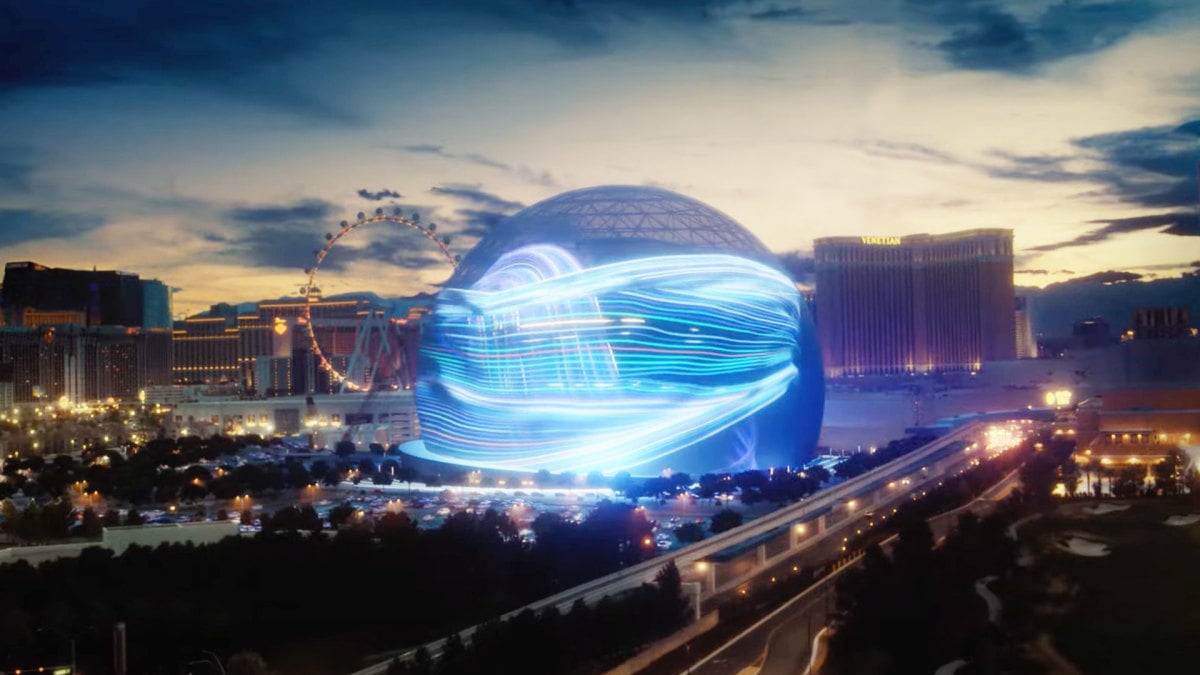 The company announced late Tuesday it's evaluating a potential transaction that would separate its live entertainment while retaining the MSG Sphere, MSG Networks, and Tao Group Hospitality businesses. In initially announcing the spin-off plans in August, Madison Square Garden Entertainment said it was mulling separating the live entertainment and network units from the Sphere and Tao.
After thorough evaluation, the Company believes the revised plan is optimal for maximizing shareholder value, while providing both companies with enhanced strategic and financial flexibility to drive long-term growth," according to a statement.
Under the terms of the newly proposed transaction, MSG Networks, MSG Sphere, and Tao Group would be rolled into a single company to be known as MSG Sphere Corp.
MSG Networks Could Benefit Sphere Plans
The MSG Sphere is currently under construction in Las Vegas and is slated to open in the second half of 2023.
That venue's first event is slated to be a U2 concert, and it already inked an agreement with Formula 1 in advance of the circuit's upcoming Las Vegas Grand Prix in November 2023. It's a widely anticipated project, but one that's also been beset cost overruns, with the company recently revealing high inflation boosted the Sphere cost by $175 million to $2.175 billion.
Analysts believe the inclusion of MSG Networks in the spin-off could add needed cash flow to the newly formed company, potentially supporting cost demands associated with the Sphere. MSG Networks owns two regional and entertainment networks, as well as a related streaming service, "and features exclusive live local games of 5 NBA and NHL sports franchises."
Under the terms of the proposed spin-off, current Madison Square Garden Entertainment shareholders would receive a two-thirds economic interest in the entertainment company, which would retain that name. They'd also get a stake of approximately a third of the newly formed MSG Sphere Corp.
"We believe the revised spin-off structure best positions these two companies for long-term success. One would be a pure-play live entertainment company driven by the strong financial profile of our iconic venues," said Madison Square Entertainment Executive Chairman and CEO James Dolan in the statement.
Tao Group Part of the Equation, Too
Tao Group's Sin City venues include Asian and Italian restaurants, namesake day clubs, and nightclubs Hakkasan, Marquee Nightclub, OMNIA Nightclub, and the famed Wet Republic Ultra Pool. The bulk of those venues are located in Strip integrated resorts.
Tao is "a global entertainment dining and nightlife provider, with over 70 branded locations in more than 20 markets across 4 continents," according to Madison Square Entertainment.
Tao's well-known Las Vegas assets are located inside Caesars Palace and Venetian, among others.