Miami Beach Pushes Back Against Casinos, Approves Two Ordinances to Block Gambling
Posted on: May 15, 2017, 09:30h.
Last updated on: May 15, 2017, 09:43h.
Miami Beach is going to make it extremely difficult for a casino to take a foothold in the coastal island city. Late last week in a special meeting, the city commission voted unanimously in favor of two ordinances that would ban all future efforts to get gambling into Miami Beach.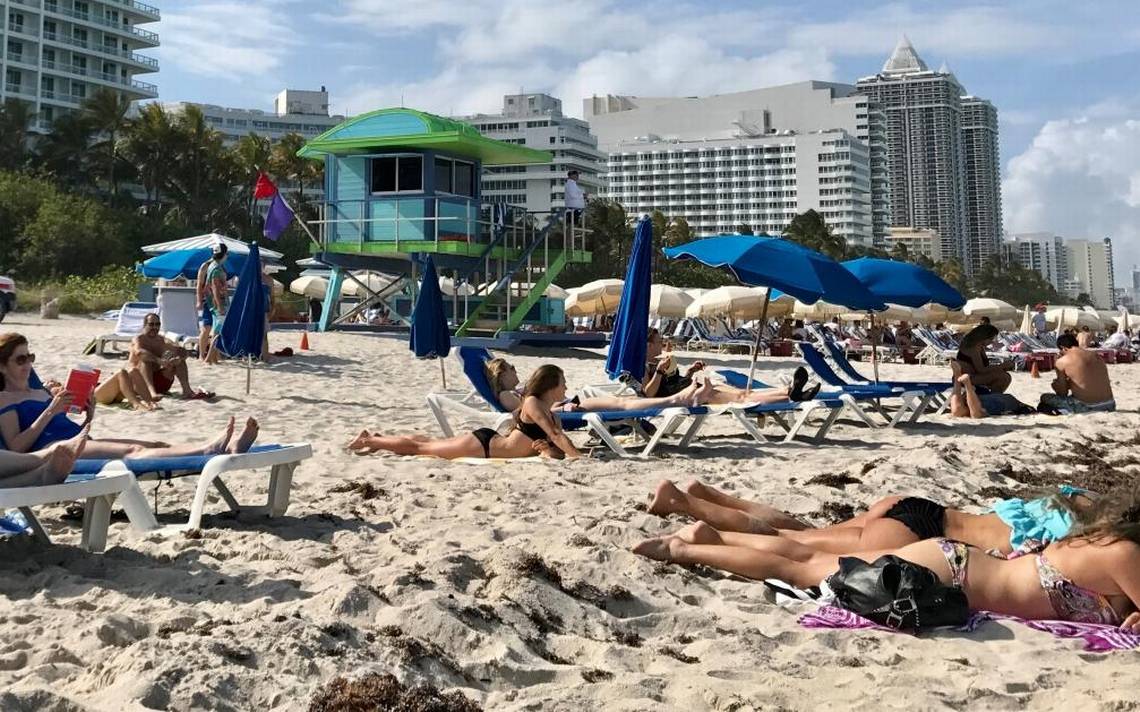 Though politicians in Tallahassee failed to reach a new gaming compact with the powerful Seminole Tribe during the 2017 legislative calendar, the state senate's consideration of expanding gambling and authorizing commercial casinos in South Florida has spurred local governments towards taking their own proactive measures.
Miami Beach first voted in early May to discuss adopting new land-use regulations that bar gambling venues within city limits. On May 13, the commission ratified two "future land use element" chapters that mandate that "All casino and gambling operations … are hereby prohibited in any land use category within the City of Miami Beach."
No Miami (Beach) Vice
Miami Beach is famed for its Art Deco streets, scantily-attired sunbathers, and flashy nightlife. But when it comes to gambling, it's no dice for South Beach residents and visitors.
In a lengthy report, the commission cited several reasons for voting to block future gambling projects from taking hold. From traffic and parking, to crime and gambling addiction, a host of anticipated reasons to reject casinos were cited.
Ultimately, the city decided that it was all just a bet that Miami Beach doesn't care to take.
"Casinos are great for cities that have a challenging future, that don't have a real vision," Mayor Philip Levine told the Miami Herald. " … But when you have a city like Miami Beach, why try to fix something that's not broken?"
Opponents to the casino ban expressed concern to the commission that if the state expands gambling, and casinos come to other areas of South Florida, Miami Beach could lose out on tax revenue. City officials, however, didn't budge, and voted unanimously to adopt the ban.
Genting Eyes Neighboring Miami
Malaysian-based gaming conglomerate Genting Group is lobbying to receive authorization to build its proposed Resorts World Miami complex in the Omni District, known as the heart of Miami's media and entertainment hub. Needless to say, having no competition across the bridge in Miami Beach would be just fine with them.
The $3 billion facility would be built on nearly 14 vacant acres of land that were previously home to the Miami Herald. Genting bought the bay-front property in 2011 for $236 million, and then leveled the newspaper's former headquarters. But for the last six years, the project has been in limbo, as Florida's legislature has failed to definitively decide the future of gambling in the Sunshine State.
With hundreds of millions of dollars in tax revenue at stake, lawmakers will be forced to regroup when their regularly planned sessions resume. For Genting, that means waiting at least another eight months: the next legislative gathering isn't scheduled to occur until January 9, 2018.
Similar Guides On This Topic