MGM Spearheads New Coalition Aimed at Countering Anti-Online Attacks
Posted on: February 8, 2014, 05:30h.
Last updated on: November 30, 2021, 10:50h.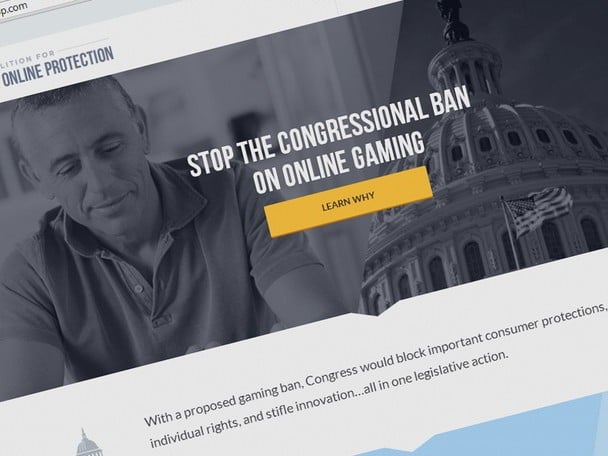 For months now, Sheldon Adelson, his Coalition to Stop Internet Gambling (CSIG), and its allies have been lobbying for a bill that would ban Internet gambling throughout the United States. There has been an effort to combat those efforts, but they've been pretty piecemeal: the Poker Players Alliance – a nonprofit group that speaks up for the right to play poker online nationwide –  might fight on one front, and gaming industry executives who are for online betting would take him on in another. But now it appears as though a true coalition for online gambling has been formed, with some heavy hitters lined up to fight for the future of Internet gaming.
MGM Puts Some Muscle in It
The new group is known as the Coalition for Consumer and Online Protection (C4COP), and is most prominently backed by MGM Resorts International – one of several major casino operators in favor of expanding online gambling in the United States. The C4COP isn't just talking, either: they've already funded a three-week online and print ad campaign against a federal ban on Internet gambling to the tune of $250,000. Most of those ads will run in the Washington, D.C. area, although Nevada is also being targeted.
The group has also found some powerful Washington lobbyists who are taking up their cause. Former GOP Representative Mike Oxley of Ohio will be the official spokesman for the coalition. They've also brought in former Representative Mary Bono (R-California), top Democratic operative and former White House Deputy Chief of Staff for Operations Jim Messina, as well as Kristen Hawn of Granite Integrated Strategies.
"An across the board federal ban on online gaming would have unintended negative effects for Americans by encouraging illegal online gambling and bolstering the current black market," said Oxley in a statement.
"Millions of Americans are currently engaged in online gaming. A congressional ban would essentially ensure they are playing on an unsafe black market without the strong consumer protections that all Americans deserve," he added.
Facing Off with Anti-Online Gambling Group
The new group will no doubt come face-to-face with Adelson's well-funded CSIG. That group came into existence in January and immediately moved to raise the profile of their campaign to ban online gambling. Members of the group wrote op-ed pieces in mainstream publications like USA Today, and even recruited top state attorneys general who were willing to sign on to a letter to congressional leaders supporting a ban on Internet gambling.
"The proponents of Internet gambling are selling a business model that will lead to spiraling debt and job losses for the middle class to deliver profits to giants like MGM and Caesars," CSIG said in a statement. "Internet gambling is a bridge too far that Americans cannot abide."
It's unclear so far how successful Adelson's efforts have been. While 15 state attorneys general did sign on to his letter, that fell far short of the 36 signatures necessary for it to be considered a statement of policy from the National Association of Attorneys General. As John Pappas of the Poker Players Alliance pointed out, that's far fewer than signed a similar letter years earlier.
"We would have liked to have seen none sign the letter, but 15 is far less than more than 40 who signed the letter in 2007," Pappas said.