MGM Resorts Ready to Wager $10 Billion on Japanese Casino, Company Awaiting Legalization
Posted on: October 31, 2016, 09:38h.
Last updated on: October 31, 2016, 10:28h.
MGM Resorts CEO Jim Murren is ready to take his Las Vegas-based gaming and hospitality company to Japan should the country decide to legalize brick-and-mortar gambling there.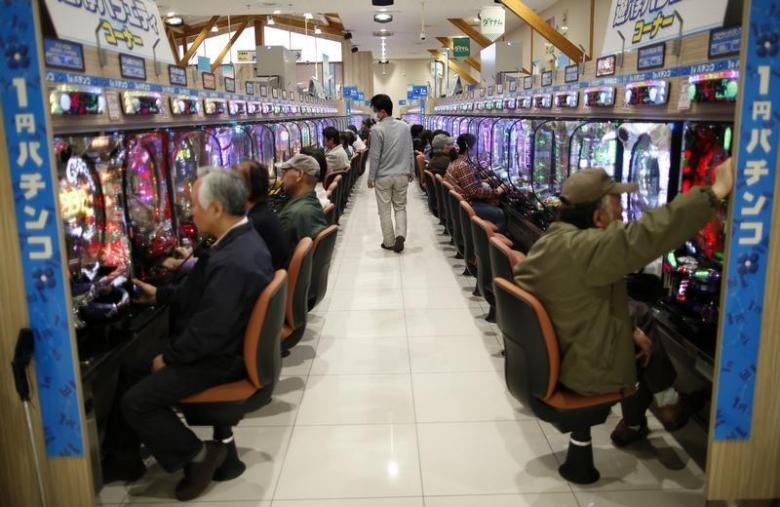 During an interview with Reuters this week, Murren said MGM would be willing to make a bet on a megaresort casino in the Land of the Rising Sun that would cost anywhere between 500 billion yen and one trillion yen ($4.8 billion-$9.5 billion).
Murren explained that big cities are where MGM is focused, and Tokyo, the most populous city on planet Earth, would be fill the ticket.
"We think there would be a tremendous amount of demand, and ultimately a public listing of these types of Japanese resorts would be very appealing," Murren told Reuters.
MGM obviously isn't the only gambling bigwig interested in the possibility of Japanese legal gaming. Rival Las Vegas Sands, the company that's made Sheldon Adelson one of America's wealthiest people, said in 2014 that it would spend up to $10 billion on a resort, should Japan legalize land-based casinos.
Pachinko halls are wildly popular in Japan, and the government operates parimutuel betting on horse, boat, and bicycle races. And while casinos remain illegal, a new shift in power has the gaming industry filled with optimism that this will change.
Showing Everyone the Money
Murren's reign as top boss at MGM began in December of 2008. Since assuming the throne, the outspoken leader has pushed MGM into becoming the world's largest gaming company. But he isn't content with that. MGM has been on a spending binge in 2016.
The conglomerate bought out Boyd Gaming's 50 percent stake in Atlantic City's most profitable casino the Borgata in May to give MGM full control of the Marina District venue. The company is also building a $950 million casino in Springfield, Massachusetts, set to open in 2018, and its $1.4 billion MGM National Harbor will open in December, just miles from downtown Washington, DC.
Murren said if Japan moves to authorize casinos, MGM would have a resort open for business before 2024.
Japanese Economy Could Get Massive Boost
With China heavily cracking down on Macau and threatening casino companies from marketing to its mainland citizens, the Asian gambling market is in a state of flux. Philippines President Rodrigo Duterte has gone very hardline in his efforts to limit certain forms of gambling, and in countries like South Korea and Vietnam, it remains illegal for nationals to enter a casino.
Should Japan opt to approve casino regulations, analysts estimate the resorts could inject $40 billion a year into the island nation's economy. The most recent legislation would authorize two integrated (IR) resorts, and would be expected to attract 20 million visitors annually by 2020.
"We believe that two IRs in Japan would quickly surpass the revenue story in Singapore, which in turn would make Japan the second largest gaming market in the world behind Macau," Grant Goversten, co-founder of Union Gaming, an investment bank focused on global gambling, told CNBC.
In July, Prime Minister Shinzo Abe's Liberal Democratic Party (LDP) made significant gains in the National Diet, the country's parliament. While the public generally opposes the legalization of casinos, the LDP is thought to largely support the ending of gambling prohibition, in order to increase tourism revenues.