MGM National Harbor Betting on A-List Entertainment to Attract Visitors
Posted on: December 7, 2016, 12:00h.
Last updated on: December 7, 2016, 12:37h.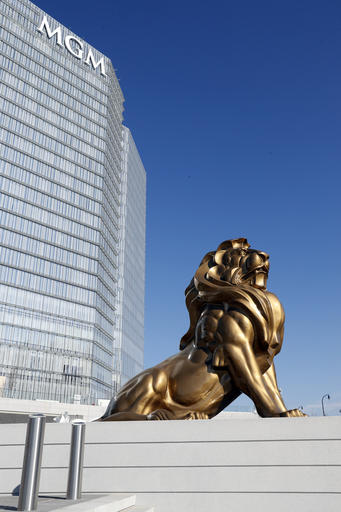 MGM National Harbor opens its $1.4 billion doors on December 8, and with it marks the sixth casino resort to open in Maryland.
Paired with Pennsylvania's 12 casinos, Atlantic City, and planned gaming expansion in Massachusetts and Connecticut, industry analysts are anxiously awaiting to see how the cluttered casino market responds to another addition.
But while some believe the Northeast has become oversaturated with gaming, National Harbor isn't your typical casino property.
The massive 24-story hotel tower sprawls over the Potomac River 10 miles southeast of the White House. MGM might be in the business of gambling, but National Harbor is betting big on being a hospitality-first hotel and entertainment venue that comes with a casino.
MGM CEO Jim Murren has made no secret that National Harbor isn't simply going after the casino crowd. During the resort's groundbreaking, Murren said, "That's really not our target market. The majority of our business is going to come outside the state."
Elevator Music
MGM National Harbor has assembled an A-list roster of entertainment acts to celebrate the property's first two months.
The Theater at MGM National Harbor opens with Boyz II Men on December 15. Lionel Richie plays December 22, Bruno Mars performs on December 27, and Duran Duran rings in the New Year.
Kings of Leon, Ricky Martin, ZZ Top, Sting, and Earth Wind & Fire are also scheduled to drop by National Harbor in the coming months. Cher, who will begin a residency show in February at MGM's Monte Carlo in Vegas, will also perform in DC in March.
Murren hopes bringing in thousands of music and entertainment fans to the resort will allow its seven restaurants to prosper, and ideally keep the 308 guestrooms occupied upstairs.
"We are so pumped," Murren said of National Harbor in October. "It's crushingly beautiful."
Trump vs. Murren
Murren, a lifelong Republican, switched sides for the 2016 presidential election and publicly endorsed Democratic candidate Hillary Clinton for president over eventual winner Donald Trump.
"I've crossed the aisle only a few times in elections past, and almost never at the presidential level. But this year it's an easy choice," Murren declared in his USA TODAY op-ed.
Before Trump's shocking win on Election Day, The Donald made sure he'd have a place to stay in DC regardless of the voting outcome. Trump International Hotel Washington, DC, a luxurious five-star hotel in the former Old Post Office building, opened in October just three blocks from the White House.
"We'll blow that away," Murren said of Trump's 263-room property.
Las Vegas Sands billionaire Sheldon Adelson was one of Trump's largest campaign financiers, and fellow billionaires Carl Icahn and Phil Ruffin also lent their support to the Republican candidate. While most of Vegas' power players either endorsed Trump or now support the president-elect, Murren remains skeptical of the former casino boss.
Following Trump's win, Murren told the Wall Street Journal that he was concerned with how Trump's presidency might impact relations with China, specifically in gaming-rich Macau.
"There's no doubt that China and America disagree on many, many topics, but there's been a degree of respect," Murren said. Trump recently angered the Chinese by accepting a telephone call from Taiwan President Tsai Ing-wen.