MGM Cheering on Casino Expansion Opposition Group in Connecticut
Posted on: March 6, 2017, 06:00h.
Last updated on: March 6, 2017, 04:33h.
MGM Resorts is rooting for casino expansion opponents in Connecticut to succeed in blocking a third gambling venue in the small northeastern state.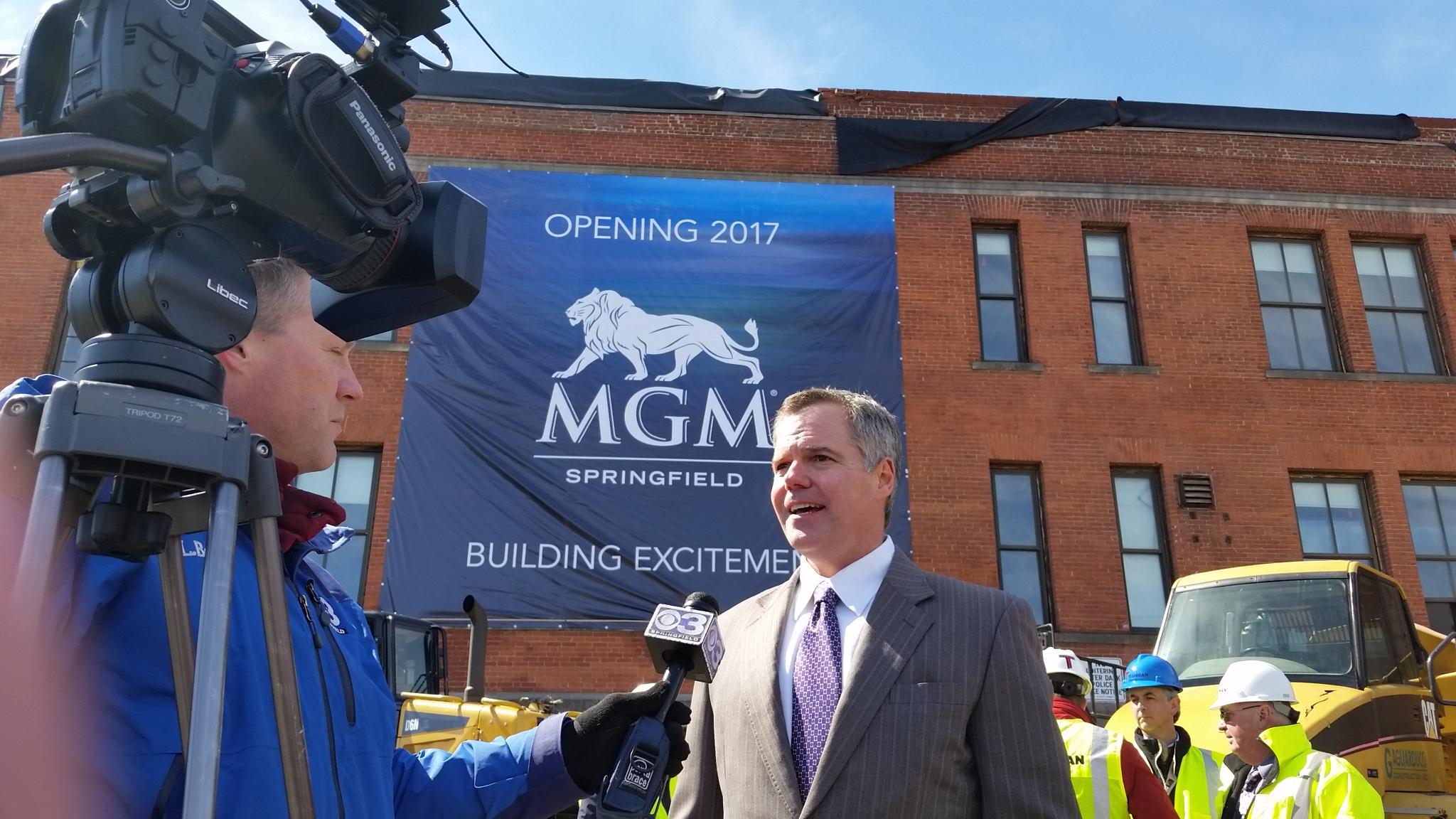 Late last week, the Mohegan and Mashantucket tribes of Connecticut (MMCT) officially signed a development agreement with East Windsor to build a $350 million satellite gambling facility in the town. The project will compliment the Native American groups' Foxwoods and Mohegan Sun resorts.
Located just 13 miles south of MGM's $950 million Springfield casino in Massachusetts, which is now expected to open in 2018, Connecticut opted to allow the MMCT group to build a casino on off-reservation land in order to keep gambling money in the state. But "No More Casinos in Connecticut" is working to block the expansion, and MGM would like nothing more than to see the group succeed.
Tonight, "No More Casinos in Connecticut" is holding a meeting in East Windsor to discuss the "social and economic costs" of welcoming a casino to the area. Former US Rep. Robert Steele (R-Connecticut) will provide his opinion that gambling isn't good for communities.
Many Questions Remain
Connecticut's Attorney General George Jepsen has been asked by Governor Dannel Malloy (D) to weigh in on the legality of allowing the unified tribal groups to build a gambling establishment on non-sovereign grounds.
Under the scheme developed by the state legislature and Malloy, Connecticut granted MMCT with the right to develop another casino under their current gaming licenses. MGM says since the planned gambling venue isn't on sovereign property, outside parties should have been able to bid on the satellite location.
The Nevada-based casino conglomerate has filed a lawsuit against Connecticut for what it believes is a violation of the US Constitution's Fourteenth Amendment. The clause mandates that no state "shall deny to any person within its jurisdiction the equal protection of the laws."
MGM has been on a spending spree as of late. In addition to buying out Boyd Gaming's share of the Borgata in Atlantic City, the company recently opened the $1.4 billion National Harbor resort outside Washington, DC, and is reportedly in talks with Las Vegas Sands to buy its casino in Pennsylvania.
Scare Tactics
There's more than three million reasons why East Windsor wants the MMCT casino. The town stands to receive $3 million up front from the tribal groups, plus a minimum of $3 million annually thereafter.
Considering East Windsor is home to about 11,500 residents, that comes to roughly $260 per person, per year.
"No More Casinos in Connecticut" will try and paint a dark picture during this evening's hearing. Among the organization's 12 reasons for opposing casino growth, the group claims gambling "leads to debt, bankruptcies, broken families, and embezzlement," and that a casino's business model "is dependent upon preying on people."
To counter the MMCT discussion, the East Windsor Board of Selectmen will hold its own meeting on the casino. The forum will take place on Thursday.
Defending their unanimous decision to welcome the casino, Selectman Jason Bowsza told the Associated Press, "We're acting in what we think is in the best interest in the community. There are going to be those, like in any issue, that would disagree . . . but we're excited to move forward."