Maryland Casinos and Lottery Deliver State Record $1.3B in Taxes, MGM National Harbor Leads Way
Posted on: August 13, 2019, 02:03h.
Last updated on: August 13, 2019, 03:23h.
The six Maryland casinos and state-run lottery combined to deliver more than $1.3 billion in tax revenue to the Annapolis capital in the 2019 fiscal year.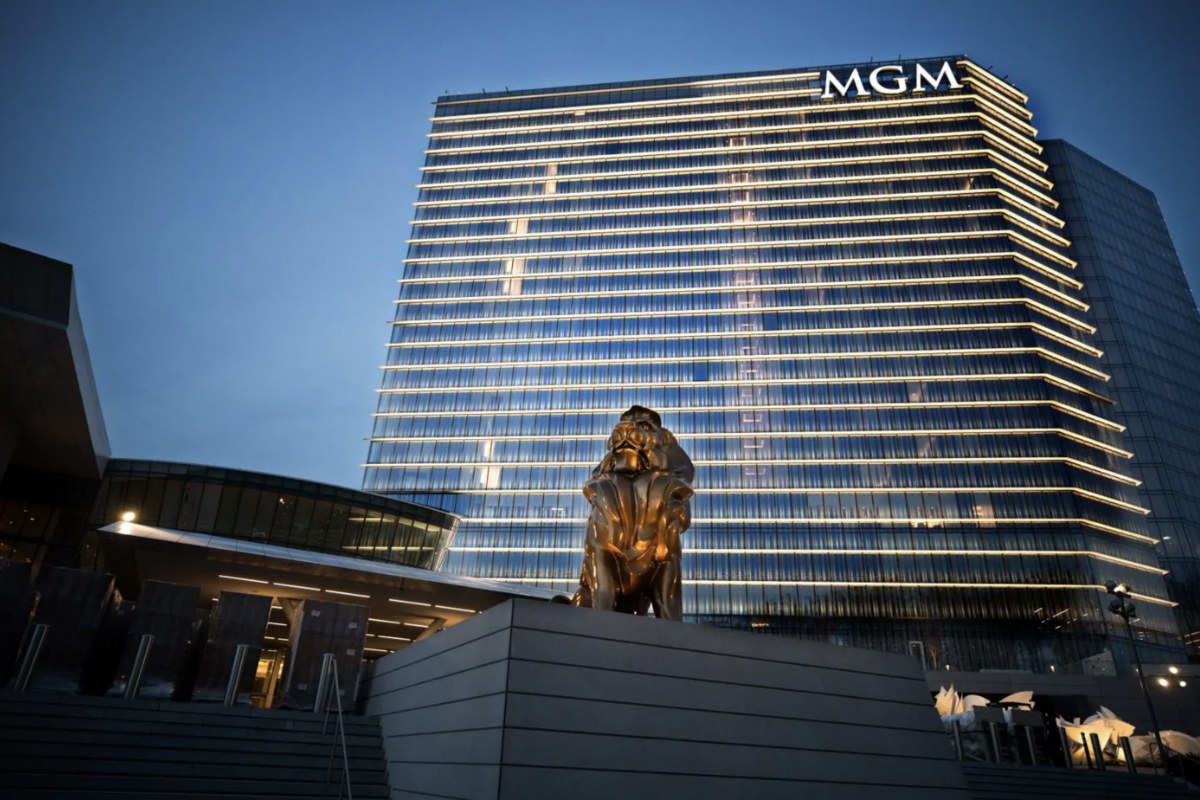 Data released this week from the Maryland Lottery and Gaming Control Agency shows that casinos directed $717.5 million to the state, while lottery profits totaled $593.1 million. The haul represents a 4.7 percent increase on fiscal year 2018 – or roughly $61 million.
The $1.3 billion generated by the casinos and the lottery provides funding for essential state programs that our citizens rely on every day," Governor Larry Hogan (R) said in a statement.
Of the casino taxes, $542.7 million will be allocated for the Maryland Education Trust Fund. Another $92.8 million will be directed to local aid, and $76.6 million for the horse racing industry.
Of the lottery profit, $552 million will be allocated to the Maryland General Fund. The state's Stadium Authority and Baltimore City Schools will also each receive $20 million from the lottery proceeds.
Caesars Losing Market Share
The 2019 fiscal year ran July 1, 2018, through the end of June 2019. The 12-month span was the state gaming industry's best to date.
The six casinos reported gross gaming revenue (GGR) of $1.76 billion – a new high that eclipsed the previous mark by $81.4 million set in fiscal year 2018. And it's MGM National Harbor, the $1.4 billion integrated resort that opened outside DC in December of 2016, that is once again the biggest winner.
Maryland Casinos GGR
1. MGM National Harbor – $711.5M
2. Live! Casino Hotel – $589.4M
3. Horseshoe Baltimore – $250.3M
4. Ocean Downs Casino – $78.4M
5. Hollywood Casino – $74.8M
6. Rocky Gap – $56.1M
MGM National Harbor's FY2019 performance is $56.2 million more than it won on its casino floor in the previous year. It also represents a one percent market share increase to 40.4 percent.
Live! is holding steady with a 33 percent market share, but Caesars Entertainment's Horseshoe is down more than a point to 14.2 percent.
Interstate Lottery Games
The US Department of Justice's Office of Legal Counsel opined in 2011 that the Wire Act of 1961 restricts only online interstate sports betting – not all forms of gambling. However, last November, DOJ Office of Legal Counsel Assistant Attorney General Steven Engel revised the opinion to conclude that the federal law applies to all forms of interstate gambling taking place on the internet.
The controversial reconsideration threatens the future of online interstate gaming, such as the sharing of poker players in regulated states, as well as multi-state lottery games like Powerball and Mega Millions.
In June, the DOJ said the federal agency won't act on the expanded Wire Act position until at least 2020.
The two most popular lottery formats generate massive jackpots, but also critical revenue for state governments that participate. In Maryland's case, the lottery report shows that it profited $56 million from Mega Millions and $49.2 million from Powerball in the latest fiscal year.
The Maryland Lottery's biggest cash cow is its state-run Pick 4, which sold $312.2 million worth of slips for a $124.3 million win.
Similar Guides On This Topic