Macau Police Bust Scam 'Pop Up' VIP Casino Op
Posted on: July 23, 2017, 02:00h.
Last updated on: July 24, 2017, 08:20h.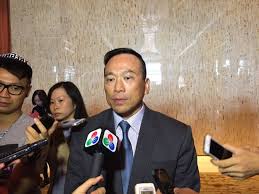 Macau authorities have busted a bogus "pop-up" VIP casino racket that bilked high-rollers out of millions in allegedly crooked baccarat games, according to the South China Morning Post.
The police investigation began in June after a man told authorities he had been defrauded of HK$4 million (around $500,000).
Officers from the Judiciary Police raided an unidentified hotel in the gambling hub on Wednesday, arresting 15 men and four women, all from the Chinese mainland.
They are accused of luring high-rollers to hotel rooms which the gang had gone to elaborate lengths to disguise as bona fide VIP rooms.
Ruse Meticulously Planned
Police said the ruse, which had been in operation since 2015, was intricately planned and executed, with members of the gang posing as dealers, VIP hosts, VIP room operators, security guards and shill gamblers in order to trick their prey.
Four "customers" were found in the process of being scammed when police swooped on Wednesday, according to Macau's public broadcaster, TDM.
More than HK$75 million ($9.6 million) worth of gaming chips were found at the scene. While reports did not specify, it's likely these were "rolling chips," non-redeemable tokens issued to high rollers by casino as credit to gamble with, rather than the kind of chips that can be exchanged directly for cash. HK$200,000 in hard currency was also seized, around US$25,600.
The suspects, aged between 35 and 53, are facing numerous charges, ranging from fraud to running a criminal syndicate.
Last week, 15 mainlanders were detained and accused of running a high-interest loan-sharking ring targeting casino gamblers on the Cotai Strip.
Taking Crime Seriously
Gaming-related crime has risen in the enclave since Beijing's anti-corruption drive almost three years ago. The crackdown on the junket industry has put the squeeze on the gambling hub's criminal underbelly, with reports of a sharp increase in triad-related crime.
Police have said that the number of illegal detentions, which largely involve the forced collection of gaming debts by loan-sharking triads, are up 11.8 percent year-on-year, after having almost doubled between 2014 and 2015.
"Although the performance of Macau's gaming industry has stabilized since the second half of last year, the gaming-related crime situation remains serious,"director of Judiciary Police Chau Wai Kuong said this week in a statement.
"We have witnessed an increase in the number of cases of unlawful detention related to loan-sharking operations," he added. "As such, police have strengthened patrols, having detected 20 cases of gaming-related unlawful detention in a single day."
Macau's Judiciary Police recorded a total of 734 suspected gaming-related crimes in the first five months of this year, up by 74 cases compared with the corresponding period of 2016.