Macau Casinos: How Can They Turn the Economic Downturn Around Now?
Posted on: November 29, 2015, 09:00h.
Last updated on: November 22, 2015, 10:14h.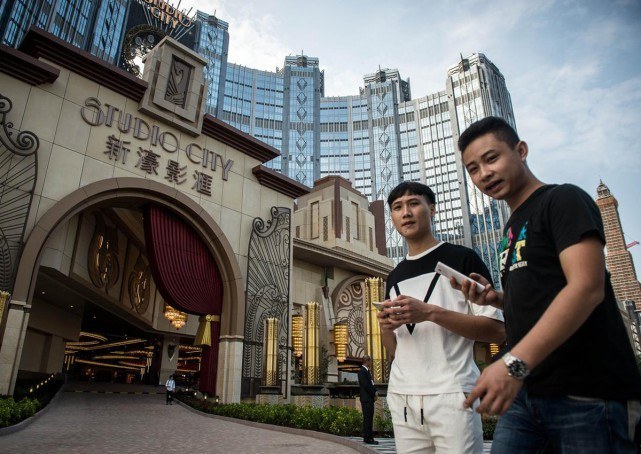 Gambling in Macau casinos has really suffered over the past year or so.
A clampdown on corruption from the mainland has led to a drastic fall in VIP traffic flowing through the Asian gambling region's casinos. That has led to junkets being cancelled and shares falling, but more importantly, casino empires' GGR (Gross Gambling Revenue) falling through the floor.
By itself, revenue in Macau's casinos isn't too bad. It's when one compares casino chains' GGR compared to 12 months ago that you realize why moguls are waking up in a cold sweat at night.
But there are signs that Macau's ski-slope effect is finally leveling off. But what is the area doing to turn an accelerating slalom into a world-record ski jump for its casino operations? Of course, no one has asked us. But we have some ideas anyway, and here they are.
Put Pressure On China To Free Up Cash
Chinese President Xi Jinping has been waging a war on Macau's runaway casino industry for a while now. But more than the economic downturn, the smoking ban, or the nudge in the direction of "mass market" entertainment has been the clampdown on corrupt officials.
Public officials and businessmen moving cash to Macau to gamble with have been greatly impeded the past two years. The moves have been in complete contravention of Chinese rules on moving cash and Xi has said enough is enough. As a result, junket operators have seen their businesses falter, and the drop in VIP money has led to huge share drops and revenue slumps in casino chains.
It's a reality that Macau's casinos have had to deal with. So how about going back to the old-school and reaching out to corrupt officials from other countries? Those VIP gaming rooms aren't going to fill themselves, so casinos could start chasing illicit funds from corrupt African despots, Russian oligarchs, and South American drug lords. It might not fit in with Macau's new squeaky-clean family image, though.
More seriously, some pressure on a mainland government that has been vocal about its support for Macau might be in order. China has relaxed visa restrictions for mainland visitors, so casinos should take the advantage and push for a free-up of mainland money as well.
Build Rooms And They Will Come
Some observers suggest Macau's future rests in tapping up this mass market. While the VIP models are broken, hitting the mass market players is fine, if they have hotel rooms to stay in. Macau's casinos have been caught short with supplying enough hotel rooms for lower-income travelers. Hotel rooms are being added by 70 percent in the city, and they can't come too soon. A lack of affordable rooms is a big reason why casinos are struggling to increase their profits.
Casinos are delivering on their commitments to hotel-building, then, but a delay in Macau's new rail line could negatively impact those plans.
And Finally….Introduce "Asia's Largest Working Mariah Carey"
Recent reports and news suggest that Macau's downturn is leveling a little. With 17 consecutive months of year-on-year revenue drops finally easing, there's still certainly a long way to go, though.
With fingers crossed, some casinos are attempting to ramp up rather than cut back. Melco Crown opened its Studio City complex this month in a move to appease the mainland Chinese government in attracting a more mass market clientele.
James Packer's new main squeeze Mariah Carey was on hand to provide entertainment at the Studio City opening. So why not go the next step and get the diva in on a year-long residency? If it's good enough for Vegas, it's good enough for Macau.
Better, pile a few billion patacas into creating Asia's largest Mariah Carey-themed ferris wheel. The wheel would be 200 feet high, feature many of the singer's familiar curves, and could be programmed to warble "All I Want For Christmas" twice an hour, every hour. That ought to drive gamblers back into the casinos, and fast.