Macau Casino Stocks Plunge with VIPJunket Ops in Beijing's Anti-Corruption Crosshairs
Posted on: July 17, 2017, 05:00h.
Last updated on: July 17, 2017, 04:44h.
Investors folded on Macau casino stocks after Suncity Group, the region's biggest VIP junket company, reportedly warned its employees to take extra caution when moving money to the Chinese enclave where gaming is permitted.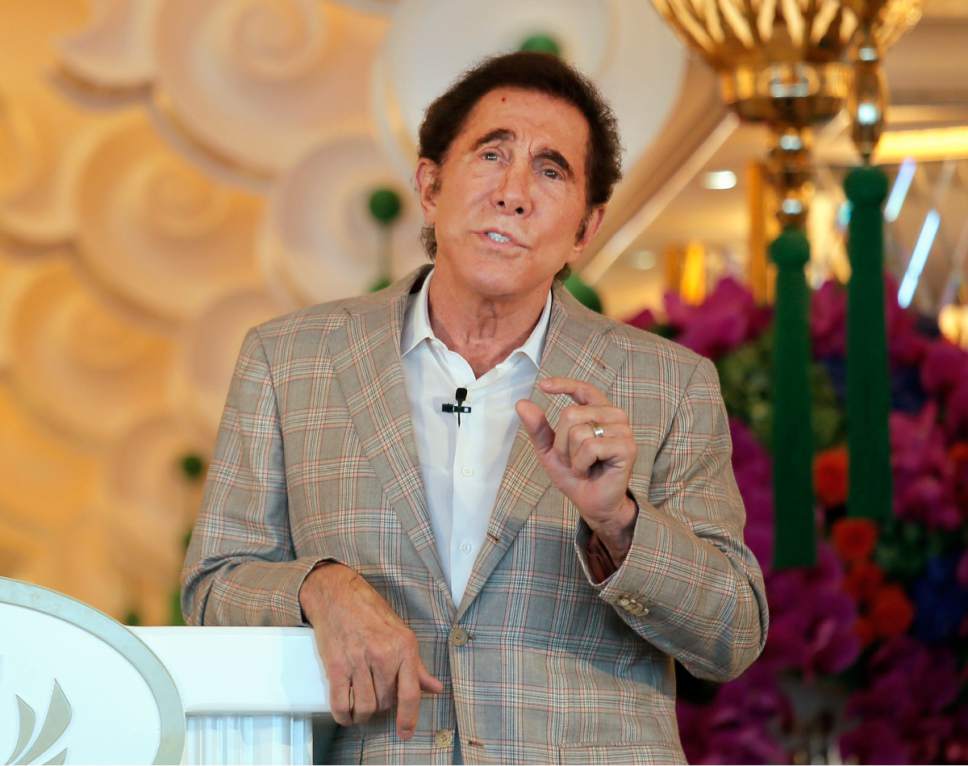 Wynn Macau, traded on the Hong Kong Stock Exchange, lost nearly five percent of its share price on the news. Galaxy Entertainment was down more than three percent, and MGM China, Sands China, and SJM Holdings all saw their valuations dip by at least two percent.
According to Barron's, a financial newspaper, investors are fleeing on concerns that China's anti-corruption campaign is soon to target VIP junket operations, for years a critical part of drawing high-stakes players to various Chinese casinos. President Xi Jinping has been trying to stop the flow of money from the mainland to Macau, a former Portuguese territory that is today a tax haven where casinos routinely cater to the Asian elite.
"Investors are concerned that the Suncity warning could preclude another crackdown on the industry," Barron's columnist Daniel Shane wrote.
Suncity Group warned employees recently to take extra precautions when moving money to and from Macau casinos. Suncity handles more money through Macau casinos than any other junket operator, which is why the company could be feeling the heat from Beijing.
Xi Jinping Crackdown
Macau casinos generated $45 billion in 2013, largely thanks to VIP junkets bringing high rollers to the city.
When big-money customers make luxurious travel arrangements in China, they pay as much as $650,000 for exclusive packages. Once arrived in Macau, these patrons are greeted with generous credit to gamble at the casino. Junket operators generally take a share of the amount of money gambled by these patrons.
Jinping's administration has taken steps to make getting money into Macau more difficult. It has implemented facial identification technology on ATM machines, and set limits on withdrawals. More stringent identification checks have also been realized.
On the mainland, China jailed numerous Crown Resorts employees on charges of promoting gambling, a criminal offense that kept them behind bars for months.
VIP Revenues Up
Despite the selloff, there's reason for optimism. According to data released this week by the Macau Gaming Inspection and Coordination Bureau (DICJ), VIP baccarat revenue rose almost 35 percent in the second quarter, year-over-year, of 2017.
Baccarat makes up the lion's share of casino earnings in private high roller rooms. VIP baccarat rooms generated $4.46 billion in gross gaming revenue between April and June.
While such statistics represent welcome casino earnings, investors are concerned the wins could encourage authorities in Beijing to look even more closely at financial transactions on the island, which could refocus efforts to stop such third-party VIP hosts, a crackdown that many believed had subsided.
Some analysts have recently opined that the anti-corruption crackdown was easing, though Jinping has made no such suggestion publicly.
The DICJ report also revealed that Macau casinos, in the wake of earlier threats of junket crackdown, had recently begun reshaping their marketing strategies to appeal to the more moderately staked masses. With those efforts underway, slot and table gaming from the general population totaled $3.36 billion in the latest report, an 8.1 percent increase.