Casino Stocks Crash on New Macau ATM Facial Recognition Technology
Posted on: May 9, 2017, 11:00h.
Last updated on: May 9, 2017, 11:12h.
Casino stocks are considered rather volatile investments, due to the unpredictability that often surrounds gambling markets. And this week, gaming operators invested in Macau are weathering a stormy front when it comes to their shares' trading values.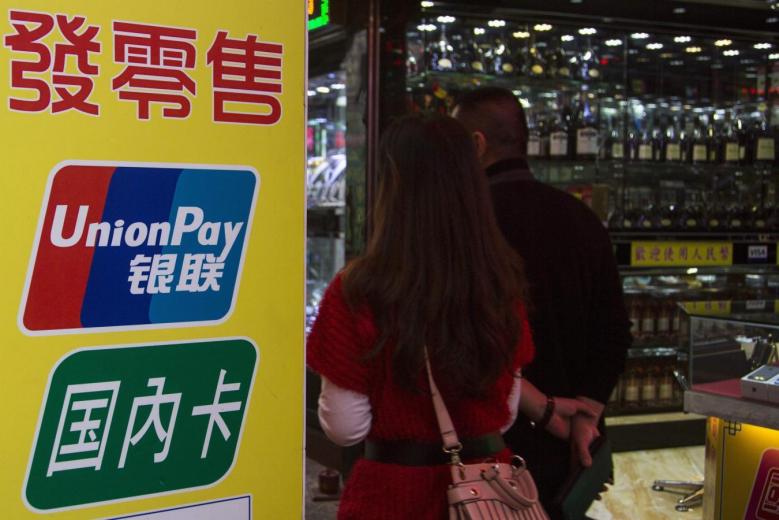 UnionPay, the largest (and only) domestic banking card in China, which operates under the state-owned People's Bank, announced it will be replacing its ATMs in Macau with machines that use facial recognition technology. That should make it harder for money laundering operatives to withdraw money on behalf of mainlanders who want to "clean up" their criminal currencies.
Citing concerns that getting cash into casinos could become more difficult in the coming months, investors began hedging their bets on several Macau gaming stocks.
New York Exchange-traded Las Vegas Sands dropped nearly three percent, MGM Resorts fell 1.4 percent, and Wynn Resorts lost 1.5 percent. Hong Kong-based Melco Entertainment was the biggest loser at 4.5 percent. Galaxy Entertainment and SJM Holdings investors weren't turned off by the news, as both stocks remained relatively flat.
The ATM announcement is the latest step by China to try to limit the movement of money from the mainland to Macau. The former Portuguese territory is a special administrative tax haven where gaming is permitted, an attractive proposition for those looking to lessen their tax burdens.
Stock Overreaction
Wall Street and stock markets around the world value stability perhaps more than anything else. Unpredictability in government comes with the potential to create market chaos, and while some flee during those times, others buy.
"History tells us that, while there could be a near-term blip in middle-market mass gaming revenues, Chinese gamblers are very resourceful in trying to move money out of the mainland," financial investment analyst Harry Curtis tells Bloomberg.
Regardless of Curtis' confidence in gamblers finding new ways to get money onto VIP tables, the UnionPay ATM announcement changes the way nearly $1.3 billion enters Macau casinos each month. JPMorgan said in a note that the recent announcement reminds investors "how vulnerable the sector is to regulatory issues."
The casino stocks retraction this week follows multiple financial reports showing promising gains in Macau. Sands, MGM, Wynn, and Melco all recently posted better-than-expected first-quarters, and overall gaming revenue is up nearly 14 percent across the city through the first four months of 2017.
Cramer Bullish
Famed stock investor and CNBC "Mad Money" host Jim Cramer agrees the Macau casino stocks selloff is an overreaction. He doesn't believe the ATMs will have a long-term impact on gaming revenue, and sees the pullback as a buying opportunity.
Cramer's favorite casino stock remains Wynn Resorts. He's doubling down on his pick, after advising his viewers to purchase the Nevada-based company back in December following the announcement of ATM withdrawal limits in Macau.
"If you bought Wynn's stock into that December scare, you'd now be up 32 percent," Cramer said during his Monday show. "Macau is still on fire, and if history is any guide, you want to buy the stock of Wynn Resorts whenever investors get nervous about the Chines placing restrictions on Macau."
Similar Guides On This Topic