Macau Casino Employees Less Satisfied in Workplace, but More Confident in Career Outlook
Posted on: April 26, 2018, 10:30h.
Last updated on: April 26, 2018, 09:44h.
Macau casino employees are less satisfied in their workplaces than they were a year ago. That's according to a gaming workers study conducted by the Macau University of Science and Technology's Institute for Sustainable Development.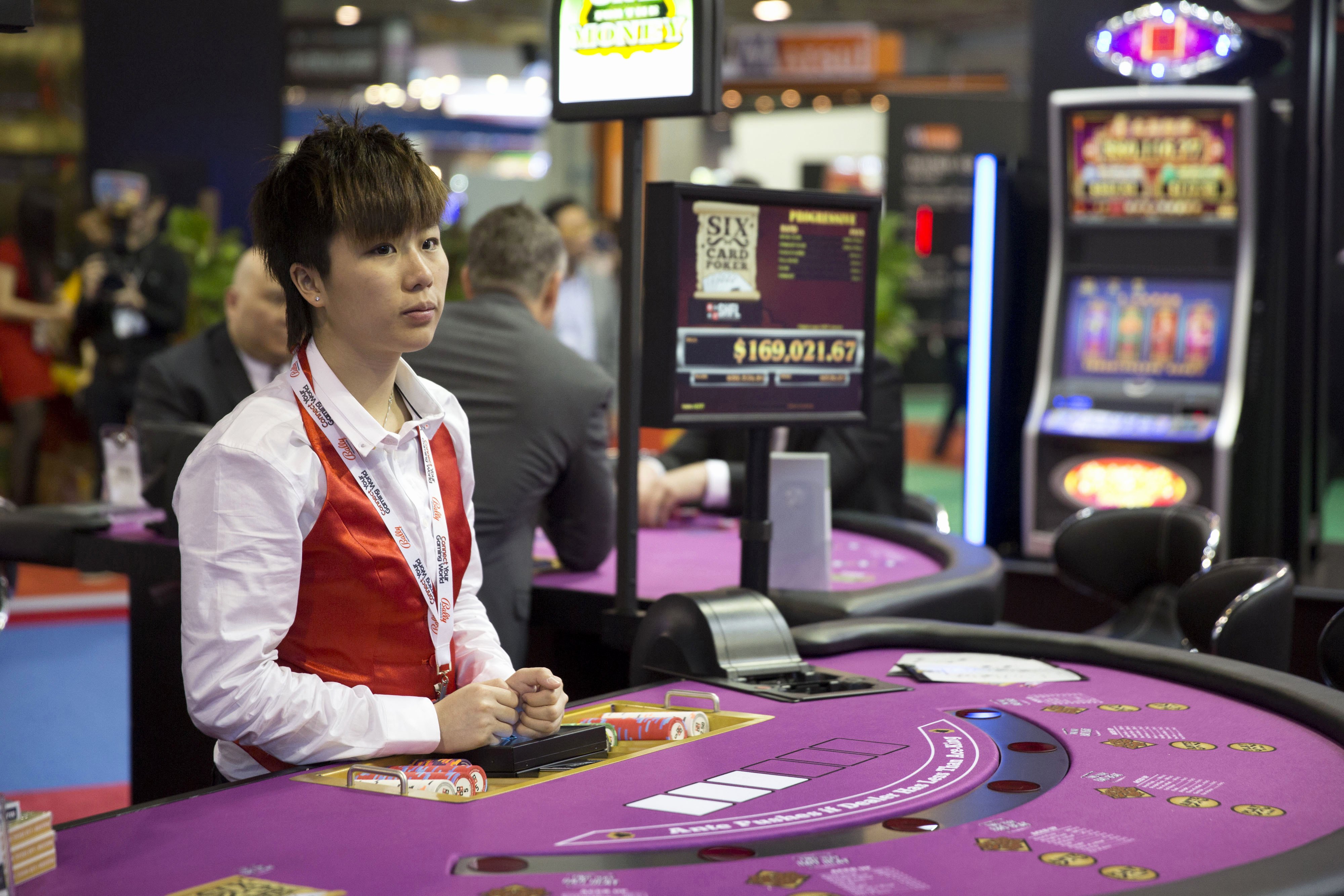 The poll found that gaming workers had a satisfaction index rating of 3.17 points out of a possible five. That's a nearly three percent drop from the same survey conducted a year ago.
Casino staff members voiced concerns regarding their treatment by management, work gratification, and the stability of their workplaces.
Despite the dip in Macau casino workers' overall satisfaction, their so-called "confidence index" increased 3.7 percent. Respondents said they felt confident regarding their job security, and believed long-term career opportunities were plentiful.
Compared to other industries, gaming workers reported lower satisfaction rates.
Better Benefits
Macau casinos are on a rebound after seeing gross gaming revenues (GGR) decline three consecutive years between 2014 and 2016 due to the Chinese federal government's suppression of VIP junket operators.
Casinos switched their focus from the high roller to more of the general mass public, and it's helped reverse the enclave's fortunes. March marked the 21st straight GGR gain, and visitation to Macau is soaring.
More people are venturing to the world's richest gambling hub, and casino workers are subsequently in high demand. One trending benefit to entice qualified workers to resorts has been longer maternity and partniety leaves.
Wynn Macau announced earlier this month that beginning May 1, 2018, paid maternity leave would increase from 56 days to 70 days. And fathers will receive three additional paid days to five.
Sands China and Galaxy Entertainment announced similar paternity extensions in February.
Another change coming that could increase the satisfaction index next year is the implementation of smoking policies passed by the Special Administrative Region (SAR) last fall.
Beginning in 2019, all gaming tables and slot machines must be at least 9.8 feet (three meters) from smoking lounges. The indoor smoking chambers must also feature "negative pressure" ventilation systems that pull in contaminated air and prevents it from flowing onto the casino floor.
Secondhand smoke has the same harmful carcinogen chemicals that smokers inhale, according to the World Health Organization (WHO). China is home to more than 300 million regular tobacco users, nearly one-third of the world's total.
In addition to longer parental PTO and smoke-free working conditions, all six casino licensees, Sands, MGM, Wynn, Melco, Galaxy, and SJM, recently announced pay increases for certain employees.
Growing Workforce
Macau casinos employed over 57,000 full-time workers in 2017, a 1.4 percent increase on 2016. That number will likely grow in 2018 due to the opening of MGM Cotai, a $3.4 billion integrated resort.
Visitation also continues to rise in Macau, with arrivals up nine percent in the first quarter of 2018. New infrastructure, specifically this summer's opening of the 34-mile bridge that will connect Hong Kong to Macau, should aid in the progression of that positive trend.
More visitors of course means more jobs, which is why so many Macau casino workers remain confident in their long-term employment prospects.
Similar Guides On This Topic