LVS to Pump $3.3 Billion into World's Most Profitable Casino: Marina Bay Sands, Singapore
Posted on: April 3, 2019, 02:02h.
Last updated on: April 3, 2019, 02:02h.
Sheldon Adelson's Las Vegas Sands Corp is to plow $3.3 billion into revamping and expanding its Marina Bay Sands resort in Singapore — the richest casino company in the world's most profitable property.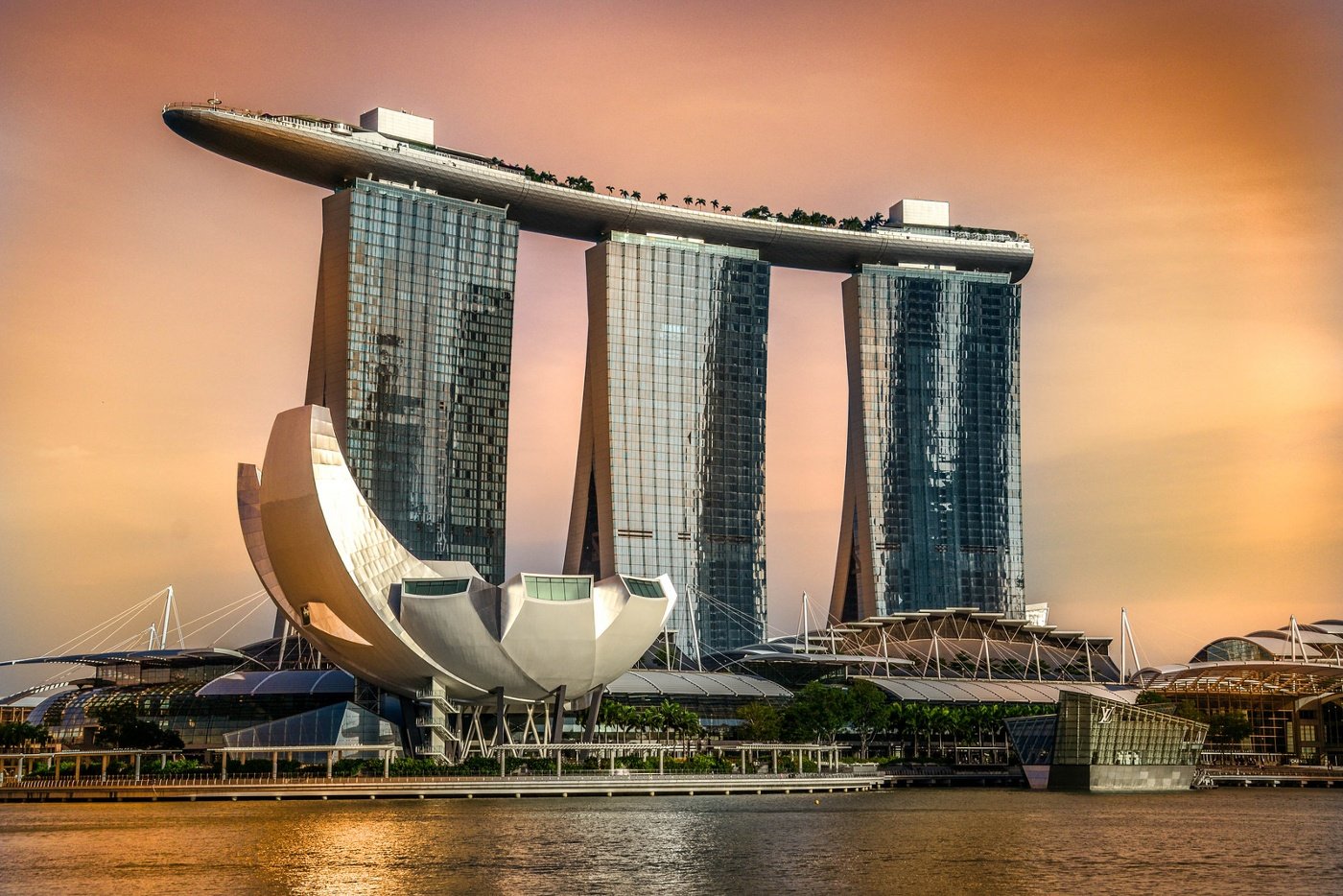 In a filing to the Securities and Exchange Commission Wednesday, LVS said it had reached agreement with the Singapore Tourism Board to build a 1,000-suite luxury hotel tower onto the Sands, as well as a state-of-the-art live entertainment arena.
Renovations will encompass a "comprehensive range of integrated amenities for tourism, recreation, entertainment and lifestyle," LVS said, plus expanded "MICE" (Meetings, Incentives, Convention and Exhibition) facilities.
$1.5 Billion EBITDA
The Marina Bay Sands was the most expensive standalone casino in the world when it opened in 2010 at a cost of around $8 billion. It's one of just two licensed casinos in Singapore, the prosperous island city-state at the southern tip of the Malaysian Peninsular.
Along with Genting's Resorts World Sentosa, it enjoys Singapore's high levels of Chinese visitation, which are similar to Macau's, but with none of the restrictions of a crowded market.
The stock-market analysis website Motley Fool recently suggested that Marina Bay Sands was "likely the most profitable resort and casino in the history of the gaming industry," accounting for one third of LVS' entire EBITDA (earnings before interest, tax, depreciation and amortization) — some $1.5 billion.
The Fool also wondered aloud whether the properties' best years were now behind it, noting that EBITDA had stagnated and even fallen recently, and that — as competition in the Asian market increases — it was hard to see where there was any room to grow.
Adelson Speaks?
But LVS' $3.3 billion pledge is an emphatic endorsement of its belief in the Sands' capacity to grow. Nor does it hurt for LVS to show off its investment power in the Asian casino market at a time when the tender process for Japan's casino licenses is about to kick off.
"Marina Bay Sands is an iconic tourism destination that has exceeded all of our hopes in growing leisure and business tourism in Singapore and it is a privilege to receive the Singapore government's continued support of its development," read a quote attributed to LVS chairman and CEO Sheldon Adelson that accompanied the SEC filing. "The property has achieved amazing success for both Singapore and our company, and we plan to create even more with this expansion."
The 85-year-old billionaire casino mogul is understood to be receiving treatment for non-Hodgkinson's lymphoma and has not been seen in public, or at LVS headquarters, since December and his situation has been described as "dire."