Late Vote in Carson City Keeps Las Vegas Convention Center Expansion on Track
Posted on: June 7, 2017, 04:38h.
Last updated on: January 12, 2023, 11:40h.
To keep Sin City positioned as the top convention destination worldwide, Nevada legislators passed a last-minute bill early Tuesday to avoid derailment of a $1.4 billion expansion plan for the Las Vegas Convention Center.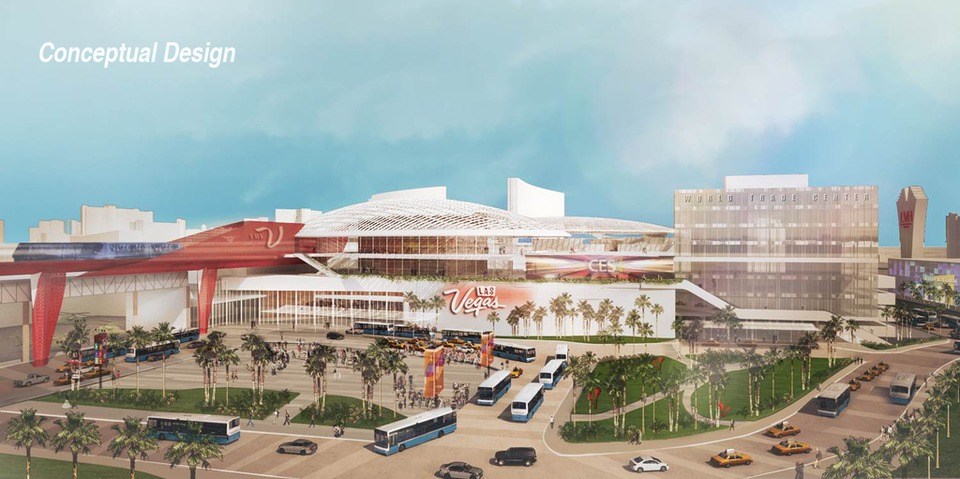 The project slated to break ground later this year could've stalled had both chambers in Carson City not approved Senate Bill 246. This bill extended a plan approved by the Las Vegas Convention and Visitors Authority for hiring contractors and subcontractors beyond its June 30 expiration date.
Passed in the waning minutes of Nevada's 79th legislative session, this bill allows the LVCVA, a public-private cooperative charged with marketing Las Vegas, to move forward with an expansion, overhaul, and upgrade that promises to transform the space on Paradise Blvd. into a massive high-tech marvel.
The urgent nature of this legislation was not about attempts to turn an aging complex into the world's envy of convention structures, supporters said, but rather about assuring Las Vegas could keep up with amenities offered by competitor cities.
When all is finished, an increase from 1.9 million to 2.5 million square feet of space will make the Las Vegas Convention Center the second largest such facility in the world, behind Chicago's McCormick Place, which offers 2.6 million square feet.
High Tech for High Rollers
Part of the overhaul planned calls for complete integration of technology, which includes installation of kiosks that can interact with coded chips on conventioneer badges to create personalized and group experiences with different brands and services.  Terry Miller, LVCVA's contracted builder representative, told the Las Vegas Review Journal that the ideas may sound ambitious, but were feasible.
"This is not experimental stuff," Miller said. "This is technology that exists. We now need to move forward into what is a fairly economical way to do what we've done for years with the new hardware and technology. It's not necessarily unique in technology, but it will be unique in the application there at the Convention Center."
The plan calls for renovation in stages, with the first priority being the addition of 600,000 square feet to the main convention floor, in time for the 2021 Consumer Electronics Show.
People Movers
The LVCVA has two roles, the same as casinos, websites, and myriad other businesses: they have to attract new customers while keeping old ones. Las Vegas has been number one by multiple measures for decades, serving as a global model for integrating local entertainment with premium convention and trade show gatherings.
But other cities such as Orlando, New Orleans, and Los Angeles have started to catch up, and often offer newer buildings, with more technological bells and whistles, as enticement for bringing conventioneers to their city by the 10s of thousands. 
One goal of this expansion is to keep pace with growing tourist numbers anticipated for Las Vegas. Keeping shows like CES, and the Automotive Aftermarket Industry, for example, are also of great importance. These events each bring more than 140,000 attendees to town. Six other regular shows bring more than 50,000 to town each year. It all adds up to millions, in terms of visitor numbers and entertainment spending.  Total convention and trade show business was up 14.4 percent, year over year, in 2016, according to LVCVA figures.
So the expansion of the convention center moves on, post-haste, with an opening date set for 2021. With a new law in place, LVCVA will present its construction plan to the full board for approval next Tuesday. Already endorsed by convention center officials, a Clark Country oversight panel, and now given the nod from Carson City, this step seems like just a formality before breaking ground.
Latest Casino Stocks:
Retrieving stocks data...
Retrieving stocks data...
Retrieving stocks data...
Retrieving stocks data...
Retrieving stocks data...