Las Vegas Sands Gives Up In Florida
Posted on: September 24, 2015, 12:06h.
Last updated on: September 24, 2015, 12:07h.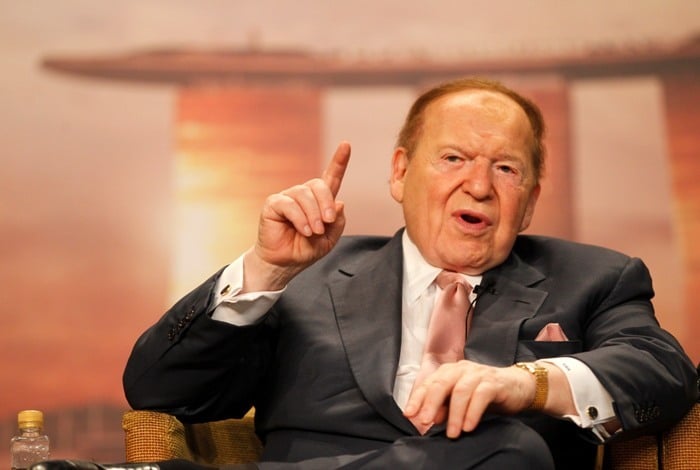 Sheldon Adelson's Las Vegas Sands has given up its Florida dream.
After channeling untold funds into the push for casino expansion in the Sunshine State, LVS has lost patience with the legislature's failure pass any meaningful gambling reforms over the past six years and the lobbyists and PR men are packing up and going home.
Adelson, meanwhile, must concede that his casino designs have had just as much success in the state as those of Donald Trump before him, which, according to Jeb Bush, is precisely zero.
LVS' chief Florida lobbyist Nick Iarossi told FloridaPolitics.com that the company had started canceling contracts with lobbying groups and PR companies at the beginning of the week, following a decision made over the weekend by the company's top brass.
Seminole Domination
"I understand their perspective," said Iarossi, who, as a lobbyist and fundraiser for RAWA co-sponsor and presidential hopeful Marco Rubio, is at least not out of a job yet. "We've been pushing this for six years with no success."
Adelson had his work cut out in Florida, where the Seminole tribe holds a monopoly on the state's table games sector.
Under the Seminole compact, which expired on August 1st 2015, the tribe were given exclusive rights to spread blackjack at their seven casino properties in return for a cut of a minimum of $1 billion over five years.
A new deal is currently under negotiation, while a provision allows the tribe to offer blackjack for 90 days in the absence of an agreement.
However, due to the current climate where it looks like the Seminoles will remain the dominant players, LVS felt it was time to bow out, according Iarossi.
"As long as the tribe is influencing the gaming landscape, there will never be room for us," he explained.
Gambling Joints
"No matter who wanted it, they weren't going to get destination gaming in Florida; it doesn't matter who you are," Andy Abboud, Sands' VP for government relations, also told FloridaPolitics.com.
In 2012, a bill that would have allowed three destination casinos resorts in South Florida, the area on which Adelson was believed to have set his sights, foundered on the legislative rocks. Earlier this year legislation to permit two destination casino resorts in South Florida also failed.
Some have speculated that Adelson was so determined to gain a foothold in the state that his $2.5 million to Drug Free Florida's campaign against medical marijuana was an attempt to influence the right people.
All was in vain, but no doubt the LVS chairman will be intently watching events across the border in Georgia as the casino debate there rages on.