Las Vegas Casino Companies Keeping Close Tabs on Japan
Posted on: October 18, 2016, 02:00h.
Last updated on: October 18, 2016, 11:22h.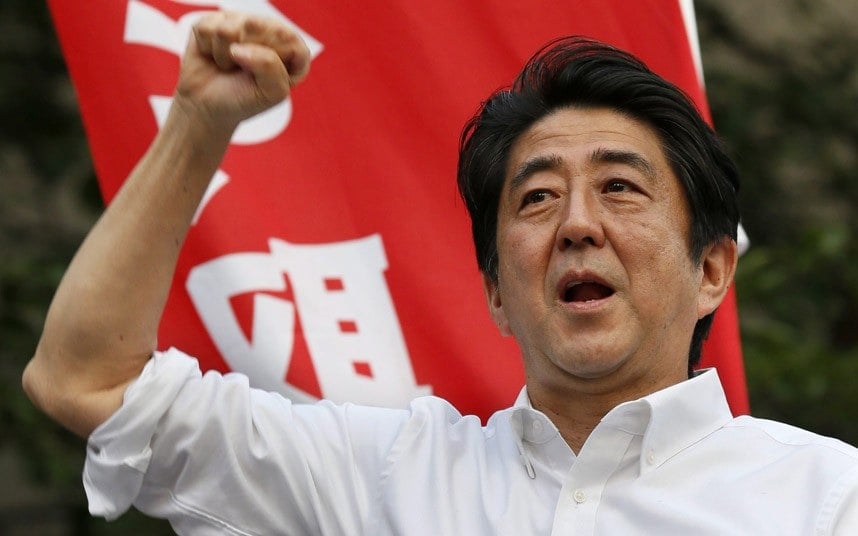 Las Vegas casino companies are actively monitoring ongoing developments in Japan and the possibility of the country easing its ban on land-based gambling.
Home to over 127 million people, the world's 11th most populated country, Japan isn't immune to games of chance. Pachinko halls are found in every town and city in the Asian island nation, and the government operates pari-mutuel betting on horse, boat, and bicycle races.
But traditional gambling formats like slots and table games found in the US and dozens of other countries remain outlawed. The country's election in July, however, which saw Prime Minister Shinzo Abe's Liberal Democratic Party (LDP) make significant gains, could lead to an odds increase on Japan authorizing brick-and-mortar gambling.
Abe's LDP is more favorable to casino-style gambling compared to prior administrations.
In 2014, Abe opined, "Integrated resorts will be a headline attraction for Japan's growth strategy. We will continue to consider them from the viewpoint of how to attract people from around the world."
Japan's National Diet, the country's legislative branch, is expected to consider casino legislation this fall.
Business and Tourism
One of Abe's primary goals is to improve his country's economic standing by transforming Japan into a vacation destination.
According to The Japan Times, the country's oldest English language newspaper, 19.7 million international travelers visited Japan in 2015. That number is way up from 8.4 million in 2012, but remains far below Abe's goal of bringing 40 million tourists to the country each year by 2020.
Japan is home to some of the largest companies in the world including Honda and Toyota. And its economy is one of the top three largest generators of revenue in the world according to the International Monetary Fund and World Bank. But when it comes to tourism, Japan is lacking.
The United Nations World Tourism Organization keeps tabs on arriving international tourists for each member country. With 19.7 million arrivals last year, Japan placed well outside of the top 10.
France led the way in 2015 with 84.5 million visitors, while the United States placed second (77.5 million) and Spain third (68.2 million). Russia rounded out the top 10 with 31.3 million guests.
Vegas Licking Its Chops
Abe knows his country will continue to be a worldwide business hub, but he also wants the country to become a destination more appealing to the casual traveler. With most international guests uninterested with pachinko, Abe believes it's time to offer more familiar gambling games to Japan's foreign visitors.
Plenty of obstacles stand in the prime minister's way. The public remains opposed to gambling, as Japanese residents believe legalizing casinos would fuel a gambling epidemic.
Over 5,500 miles away, casino bigwigs in Las Vegas are spending money to win over Japan's general public. From Las Vegas Sands to Caesars, Sin City gaming conglomerates are thought to be lobbying lawmakers in Tokyo to pass casino regulations.
"We are encouraged by what seems to be growing momentum for integrated resorts," Caesars International Development President Steven Tight told The Japan Times.
With China continuing its embargo on VIP operators in Macau, Japan could become the next Asian gambling epicenter if Abe gets his way.
Similar Guides On This Topic