Kaskade Sues Palms Casino for Breach of Contract Over KAOS Nightclub Closure
Posted on: December 11, 2019, 04:53h.
Last updated on: December 11, 2019, 05:17h.
Superstar DJ Kaskade is suing the Palms Resort Casino in Las Vegas for breach of contract over the unexpected shuttering of its KAOS nightclub in November, after just seven months in operation.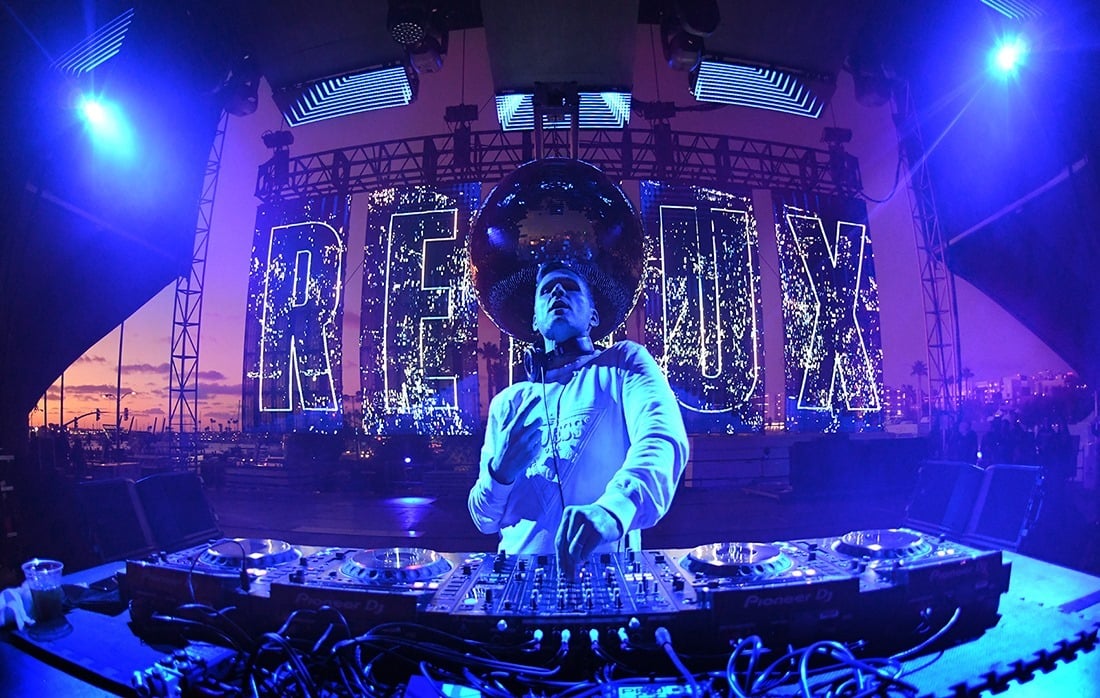 Kaskade, real name Ryan Raddon, says he was left out-of-pocket by the closure. He signed a contract to perform a residency of 30 shows per year through the end of 2020.
But according to the lawsuit, the casino abruptly canceled all three of Kaskade's scheduled performances in October 2019, claiming the club would be undergoing renovations.
Kaskade was eventually paid for those missed performances, but has failed to receive compensation for a further 37 scheduled shows since the "indefinite closure" of the club, which was announced by the Palms with no forewarning on the day it closed, November 5.
Kaotick Business Strategy
Kaskade's lawyer Alex Fugazzi told Billboard it was "hard to imagine a more straightforward breach of contract case than this one." He is seeking compensatory damages on behalf of his client for the canceled performances, plus pre and post-judgment interest, along with legal expenses.
The value of Kaskade's contract has not been publicly disclosed, although fellow DJ Marshmello signed a two-year deal in April to become the resident headline act for a reported $60 million.
Marshmello and another KAOS contractor, Skrillex, abruptly quit their residencies in September under unknown circumstances.
Palms' parent company, Red Rock, closed the club the same day it reported a Q3 $26.8 million net loss.
This was attributed to "one-time charges relating to the termination of certain artist performance agreements and employment arrangements at the Palms, as well as higher depreciation and amortization relating to the Palms redevelopment project."
What Happened to KAOS?
KAOS was supposed to be the centerpiece of Red Rock's $690 million renovation of the off-Strip casino resort, which it bought for $312.5 million, citing it as a "leading gaming asset in Las Vegas with key strategic benefits."
But Red Rock CEO Frank Fertitta III explained in the November 5 earnings call that the nightclub scene was too competitive and the cost of the acts too expensive for a casino situated a mile from the Strip.
It doesn't appear that the market has grown enough for the amount of supply," Fertitta said. "The cost of entertainment is excessively high, and we just made the decision to focus where the fish are."
Cocktail Waitress Strikes Back
It's not just superstar DJs that get to sue for breach of contract. A day after KAOS was shut down, Alyssa Faulstick, a cocktail waitress, filed a class-action lawsuit against Red Rock for violating the Worker Adjustment and Retraining Notification Act of 1988.
This is a federal labor law that requires employers with more than 100 workers to provide 60-day advance notification of employment termination.
Faulstick says she only discovered she had lost her job after seeing it on the news.