Kansas Attorney General Says Fantasy Sports Are Legal in State
Posted on: April 28, 2015, 02:17h.
Last updated on: April 28, 2015, 02:17h.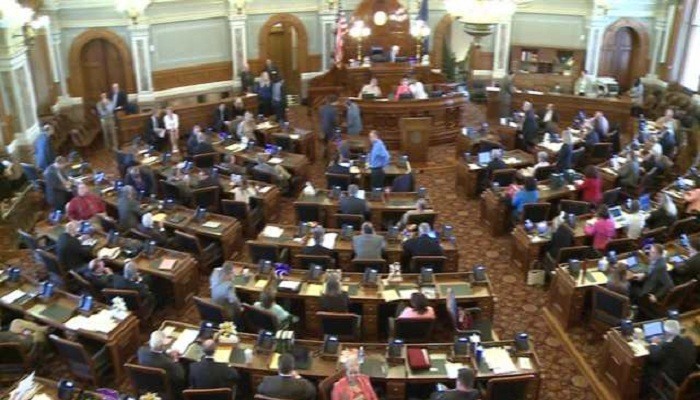 Kansas has been one of the trickiest states for the daily fantasy sports industry to navigate.
While it wasn't among the five states that major sites like DraftKings and FanDuel routinely excluded from their real money contests, it wasn't exactly clear that the state was on board with the games being legal, either.
The Kansas Gaming and Racing Commission said last year that fantasy sports in general were illegal under state law, though they didn't expect anyone to be prosecuted for the "crime" of playing such games.
But a new opinion now questions that stance.
According to Kansas Attorney General Derek Schmidt, fantasy sports leagues are not illegal in the state, as they would be considered games of skill rather than a lottery.
The opinion cited the fact that a game would have to be determined predominantly by luck rather than skill to be considered a game of chance.
Skill Component Would Make Fantasy Sports Legal in Kansas
"We believe that if fantasy sports leagues fall within the definition provided in 2015 Senate Substitute for HB 2155, then fantasy sports leagues are games of skill and therefore not a lottery," Schmidt and Deputy Attorney General Athena Andaya wrote in their opinion.
"The definition of 'fantasy sports leagues' in the bill specifically incorporates the dominant factor test by requiring that 'all winning outcomes reflect the relative knowledge and skill of participants and are determined predominantly by accumulated statistical results of the performance of individual athletes in multiple real-world sporting events." 
The bill in question is one that would exempt fantasy sports from the state's gaming laws, a bill that would clarify exactly where fantasy games (including daily fantasy sports) stand in the state.
While the Attorney General's opinion has helped this somewhat, it's unclear if it will be enough for Kansas to be moved entirely into the "safe" category for all fantasy sports sites: Star Fantasy Leagues, for instance, does not allow players in Kansas to participate in their games, due to the previous statement from the state's Gaming and Racing Commission.
Legislator Wanted Opinion for Clarification
The opinion was requested by State Representative Mark Kahrs (R-Wichita), a lawyer who says he doesn't oppose fantasy sports, but wanted more certainty as to the current state of the fantasy sports situation in Kansas.
"I think it provides certainty in the law," Kahrs said.
Right now, there are five states that most experts, including the Fantasy Sports Trade Association, generally agree have laws that make real money fantasy sports contests illegal.
These include Arizona, Iowa, Louisiana, Montana and Washington. These states have become notable in the daily fantasy sports industry due to the fact that they are the ones generally excluded from contests that are otherwise offered across the United States.
However, this prohibition has little to do with the nature of daily fantasy games, and more to do with more general laws regarding fantasy sports in those states.
In many cases, even more traditional fantasy sports sites like Yahoo and ESPN.com do not allow participants from those states to compete for prizes, though they can play in free games that do not give out awards.
The daily fantasy sports industry has been pushing for new laws in these states (and others) that would legalize fantasy sports as games of skill.