Japan To Resubmit Casino Bill Before March 31
Posted on: March 28, 2015, 04:22h.
Last updated on: March 27, 2015, 04:30h.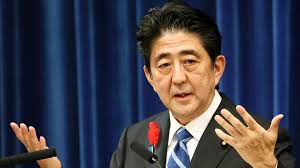 Japan's casino bill, which foundered on the legislative rocks last year, is to once again see the light of day.
The country's pro-casino lawmakers are launching a last ditch attempt to legalize casinos in 2014 in the hope that first wave "integrated resorts" might be ready to profit from the Tokyo Olympics of 2020.
Support for a Japanese casino market, which analysts predict could become the second biggest in the world, goes right to the top.
Prime Minister Shinzo Abe has made the legalization of casinos part of his grand plan of reigniting the Japanese economy. In May last year Abe he made a much-publicized visit to Singapore to inspect the casino resorts there. "I think integrated resorts will be a key part of Japan's economic growth strategy," he stated on the trip.
However there is resistance among Japanese politicians, particularly from the opposition Democratic Party, but also from within the ruling coalition, who fear the proliferation of gambling addiction and other social problems.
Deadline March 31
Takeshi Iwaya, of the ruling Liberal Party, said that he and his fellow casino proponents, plan to submit the bill by next Tuesday, the last day of the fiscal year, which would mean that local governments that were considering introducing casino resorts could continue funding research throughout the year.
There have been suggestions that the bill may be submitted not to the Cabinet Committee, usually chosen for such legal changes, but to the relatively obscure Land and Transport Committee, the remit of which, amongst other things, is the removal of unsightly utility poles.
The Cabinet Committee has a backlog of major bills to attend to, while the Land and Transport Committee has a much slower legislative calendar.
Market Could be Worth $40 Billion
Analysts believe that a legalized casino market could be second only to Macau in its ability to generate revenue. Brokerage CLSA believes that it could bring in as much as $40 billion per year, over six times that of the Las Vegas Strip. Unsurprisingly, casino giants are climbing over one another to gain a foothold in the country, with LVS, Genting, MGM and Melco Crown all pledging to invest in a post-regulation Japan.
LVS Chairman Sheldon Adelson recently said that his company would be prepared to spend $10 billion in the market, which, he said, he would be prepared to pay in cash if necessary.
The Japanese government is looking for new strategies to stimulate growth in the economy with their "Japan is Back!" campaign, and has said it wants to attract 20 million overseas visitors per year by the time of the Tokyo 2020, double the current figures.
However, even if the bill passes this year, a lengthy and competitive license bidding process is likely, after which it could be five years before the resorts are up and running. The chances of a flourishing Japanese casino market being installed by 2020 would seem to be an outside bet.