Larry Flynt Scores in Court, Judge Says California Card Room Rules Worth Review
Posted on: June 17, 2020, 01:05h.
Last updated on: June 17, 2020, 05:59h.
Porn mogul Larry Flynt, 77, won a small victory in federal court this week, after a judge ruled that regulations dictating who can own California card rooms could be reviewed.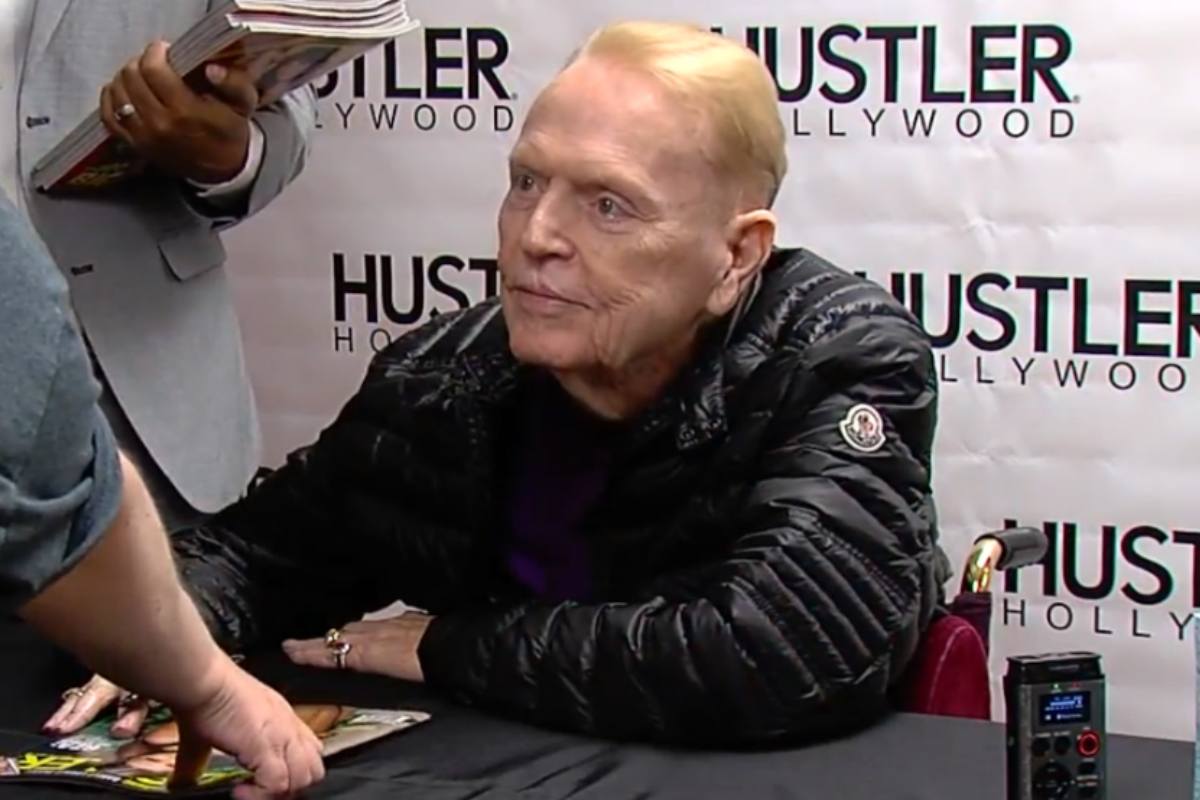 Flynt, along with his partners Haig Kelegian Sr. and Haig Kelegian Jr., own Hustler Casino and Lucky Lady Casino – both in Gardena, south of Los Angeles. The businessmen are challenging a long-standing state regulation that bars anyone from holding a commercial gaming license in California that additionally owns a more than one percent stake in an out-of-state gambling operation.
Known as the Gambling Registration Act under the California Business and Professions Code, the statute was enacted in 1986 and tailored to keep organized crime out of the Golden State gaming industry. Flynt says the rule is antiquated, and US District Judge John Mendez in the Eastern District of California somewhat agrees.
In his 14-page ruling, Mendez said the plaintiffs can continue to argue that the California card room ownership regulation indirectly impedes their ability to do similar business in other states. Defendant Stephanie Shimazu, who is the director of the California Department of Justice, Bureau of Gambling Control, had requested Mendez dismiss the lawsuit.    
The Eastern District of California had previously rejected Flynt and the Kelegians' lawsuit. But the Ninth Circuit Court of Appeals last fall ruled 2-1 in their favor, sending the issue back to the district court.
Hampering Empire
Larry Flynt's fortune began with opening strip clubs under his "Hustler" brand back in the 1960s. The popular Hustler monthly magazine followed in 1974, and remains in circulation to this day.
Hustler gained worldwide media attention when Flynt was approached by a paparazzo in 1971 who had photographed former First Lady Jacqueline Kennedy Onassis sunbathing naked. Flynt paid $18,000 for the photos, and published them in his magazine. Flynt was targeted in a 1978 murder attempt by serial killer Joseph Paul Franklin that left him paralyzed from the waist down.
Flynt's foray into gambling began in 2000 when he opened the Hustler Casino card room. He acquired the shuttered Normandie Casino in 2016 after its owners were found guilty of money laundering. Flynt rebranded the card room Lucky Lady.
Commercial full-scale casinos remain banned in California, as the state's tribes have a monopoly on slot machines and house-banked games. California's card rooms are largely tailored towards poker. Other games are offered, such as blackjack and baccarat, but only if a player accepts to act as the house – aka banker.
The porn mogul says his gaming investments would be substantially larger if it were not for California's regulation on gaming licensees from holding stakes in casinos located outside the state.
Judge Requests More Information
In his ruling, Menendez says the plaintiffs have 20 days to amend their complaint and submit it to the court. If they do, the defendants would be afforded 20 days to respond.
In their original complaint, Flynt and the Kelegians said they are "ready, willing, and able" to seek investments in casinos located outside California.
If the federal court ultimately agrees that the California card room statute is illegal, they would be permitted to pursue such businesses.