Kentucky Gov. Beshear Says Historical Horse Racing Venues Can Reopen Monday
Posted on: June 5, 2020, 01:42h.
Last updated on: June 5, 2020, 10:34h.
In a somewhat surprising development, Kentucky Gov. Andy Beshear announced on Thursday that the state's four historical horse racing (HHR) parlors will be allowed to reopen Monday.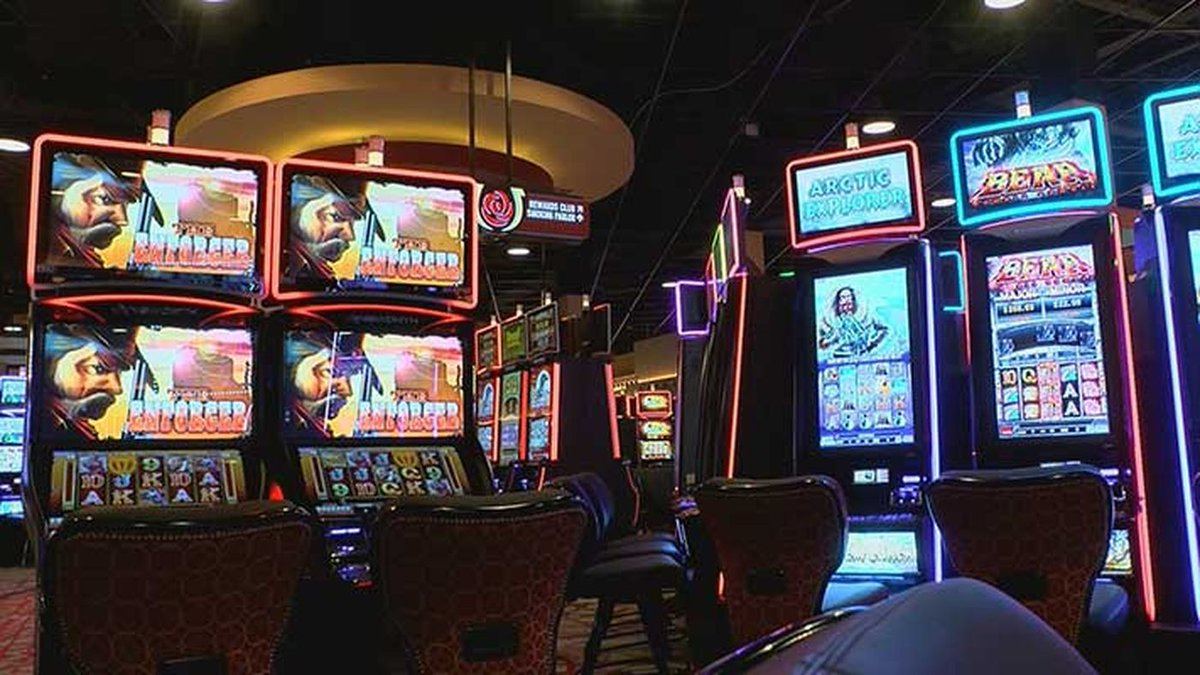 Representatives from Churchill Downs, Keeneland/Red Mile, Ellis Park, and Kentucky Downs submitted a plan to the governor's office last week detailing how they would implement social distancing policies and other protocols to control the spread of the coronavirus. The tracks' parlors have been closed since mid-March.
"They provided a very compelling plan where we believe that people can stay safe," Beshear said during his daily COVID-19 briefing in Frankfort.
HHR machines have the look and feel of slot machines and video poker terminals. However, while the outcomes from slots and video poker games are randomly determined, HHR, also known as instant racing, is based on how a player picks the outcome of one or more previously run horse races. Players can use the limited information available to choose the order of the horses or they can let the computer pick based on the odds.
Slots are illegal in Kentucky, which only allows the state lottery, charitable gaming, and pari-mutuel betting. The state's Supreme Court has ruled that instant racing meets the definition of pari-mutuel betting.
The machines have allowed Kentucky's tracks to reinvest significantly in its live racing purses, which in turn has allowed them to attract more horses. Larger fields typically lead to more attractive odds for bettors.
After Churchill Downs opened Derby City Gaming in September 2018, the Louisville track increased its purses for the 2019 spring meet by about 50 percent to $33.5 million.
Kentucky's tracks have more than 3,000 HHR machines at the four parlors, and additional machines and facilities have been approved by the Kentucky Horse Racing Commission (KHRC).
Tracks Racing to Get Ready
Under the order, when HHR parlors open, they will be limited to 33 percent capacity for the time being.
Keeneland Vice President and COO Vince Gabbert told Casino.org the Lexington thoroughbred track plans to open the venue it operates jointly with Lexington harness track Red Mile on Monday if it can get employees tested in time.
The announcement capped a whirlwind couple of days for Ellis Park officials. On Wednesday, during a meeting of the Kentucky Thoroughbred Development Fund (KTDF) Advisory Committee, Ellis Park General Manager Jeff Inman told state racing officials he and others at the Henderson track were "moving heaven and earth" to run the summer meet, which is scheduled to start June 28. He also told them the track needed to have a reliable revenue source, such as HHR or on-track betting.
A day later, Inman and his staff held an impromptu meeting immediately after the governor's announcement to make sure they would be ready to open up on Monday.
We have always said that we intend to run this race meet," Inman told Casino.org. "We can breathe easier now that this decision has been made by the governor."
Ellis Park has more than 300 HHR machines, and Inman said his manager has worked out a spacing plan that will allow the track to operate about 140 of the machines and still meet social distancing guidelines.
The revenue generated from HHR will not provide an immediate boost to either track's purses for their upcoming meets. However, it will help with Keeneland's fall meet in October and Ellis' 2021 meet.
HHR Provides "Bang for the Buck"
The decision to open HHR venues this soon is surprising, in that Beshear's COVID-19 reopening strategy for Kentucky has typically erred on the side of caution. Bars in the state are scheduled to open at limited capacity on June 29, and HHR parlors were not previously mentioned on lists of businesses set to open in the weeks ahead.
Last week, after the tracks submitted their plan to his office, Beshear declined to comment on it other than to say he had it.
However, the decision did come just a day after the KTDF meeting, where members discussed a letter they were drafting to the KHRC board to urge them to advocate for the industry to state government officials and lobby for fans to attend races and HHR parlors to reopen.
The KTDF uses funding from HHR and on-track wagering to supplement purses for in-state owners and horses bred in Kentucky.
"To me, what we really need to get online is HHR, frankly," said KTDF Board Member David Richardson, a horse owner. "That's where we're going to get more bang for the buck."
And KHRC reports show the 2020 fiscal year has been strong for HHR, even with the parlors closed since mid-March.
Through April, more than $2 billion has been wagered at HHR parlors, up from $1.6 billion the year prior. While there are nearly 300 more machines than there were in 2019, the average daily handle for HHR in the state is approaching $8 million, or about $2.4 million more than the 2019 average. That has led to the development fund receiving $14.1 million for the year, upwards of $3 million more than the fund received through April 2019.