Globalport CEO Michael Romero Planning New Philippines Casino Project
Posted on: October 21, 2013, 05:30h.
Last updated on: January 12, 2023, 11:16h.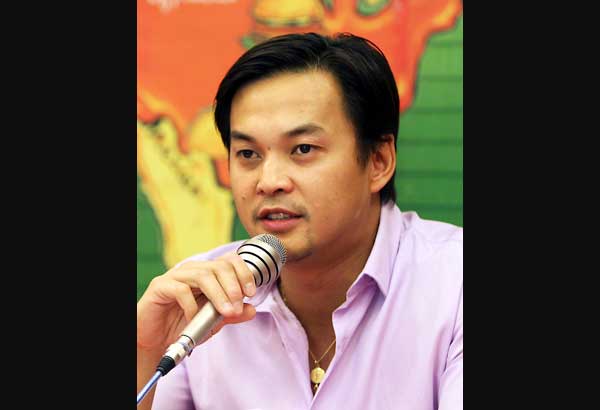 Reclaiming "lost" land is very much the vogue for casinos these days; Steve Wynn wants to turn a former old industrial site on the Mystic River outside of Boston into the new Wynn Everett, and on the other side of the globe, a port development outfit headquartered in the Philippines wants to spend close to US$209 million on a new "global city" on a piece of reclamation project land on the Visayas islands of that country.
Included in the new "city" will be a casino and entertainment complex, and it will happen in Mandaue, Cebu, which is in the Visayas islands.  Globalport's holding company, Sultan 900, will be the official developer of the new area.
Hoping for Tourism Draw
Company chairman Michael L. Romero has the vision, and wants to create a place that will lure tourism to Mandaue, which is a port city inside of the larger metropolis of Cebu. In preparation for that project, Romero has his eye on completing the Manila North Harbor facility, which is going to empty his pockets of another US$336,400,000, give or take some change. Then the Mandaue project is next for takeoff on the business runway.
Just coincidentally, we are sure, the entire project – planned for 131 hectares of both shore and submerged land in Cansaga Bay, taking it to the second Mandaue-Mactan Bridge in the area – will also encompass a mixed-use commercial and industrial port. Makes it convenient for producers of cheap goods headed overseas who want to stop off and play some blackjack before signing all the customs paperwork, we suppose.
Needs Pagcor Licensing First
Of course, no casino anywhere goes up legally without getting all its licensing put together first, and this project will be no different. Before it can even get started, Sultan/Globalport will need to line up licensing from the official gambling regulator known as Philippine Amusement and Gaming Corporation,  or Pagcor.
As with so many newer developing areas of Asia and surroundings, the Philippines continues to expand its casino industry, moving beyond its capital of Manila to more outlying areas. Also on the docket, in Luzon, Entertainment City will soon encompass a massive entertainment complex, including four world-class integrated resorts and casinos, with one – Solaire – already up and running.
Much as regional casinos in the U.S. have offered more nearby alternatives for Americans to gamble closer to home than Las Vegas or Atlantic City, Mandaue City will allow Filipinos located in Visayas the opportunity to stick in their own area, enjoy world-class gambling, and not have to pack up and travel north to Entertainment City just to get their casino fix on.
Globalport says it plans to finance the project through a combination of debt and equity, which is kind of like you saying you plan to buy a house with a down payment and a loan: it doesn't really tell you much. That being said, we wouldn't lose any sleep over Romero's financing options; in August of this year, he was named to Forbes list of the "The Philippines' 50 Richest," coming in in 26th place with a net worth of $490 million. At just 40, he's also one of the youngest to make the list.
What's his secret to acquiring wealth?
"Naka-tsamba lang (I've just got a good break)," Romero told The Philippine Star in an interview.