Philly Not So Special: Former MLB Pitcher Schwimer Reverses Course on Tout Service After Five Months
Posted on: January 9, 2020, 09:37h.
Last updated on: January 9, 2020, 10:34h.
Michael Schwimer, who had a brief career as a Major League Baseball (MLB) pitcher, is altering the approach for his Jambos Picks sports tout service that he launched just five months ago. The new direction may include not selling picks in the future.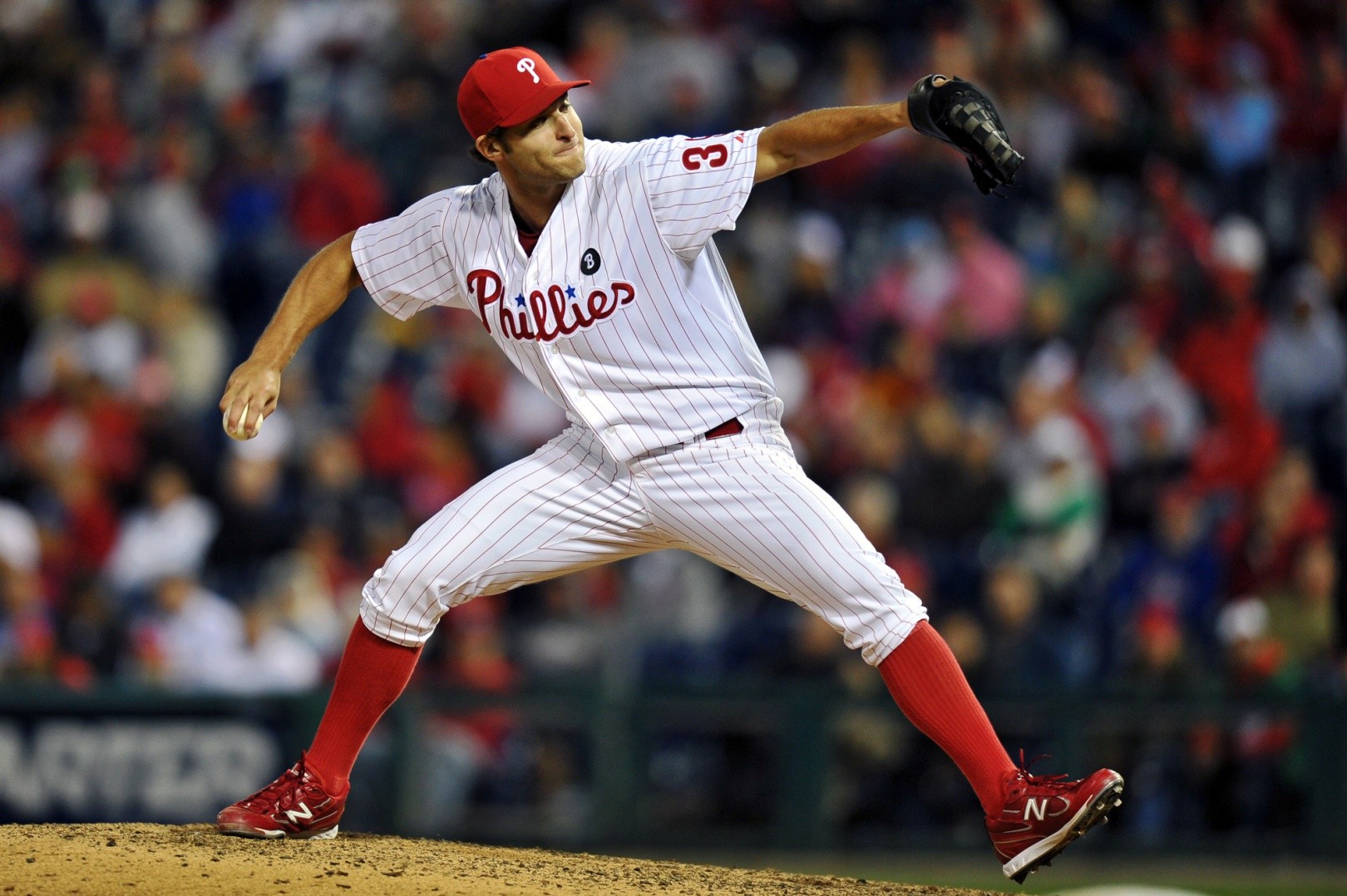 Earlier this week, Schwimer said he will be closing the high-end subscription service after the Super Bowl next month. Schwimer's aim with Jambos Picks was to use a mathematical, quantitative approach to unearthing winning sports bets while bringing transparency to a business long viewed as dubious.
Schwimer graduated from the University of Virginia in 2008 with degrees in sociology and statistics, and previously said that if he had not become a professional athlete, he would have sought a career in the hedge fund business.
In saying that he's scrapping the picks selling business, the former MLB player cited two main issues.
Subscribers were having a hard time placing bets at the odds he was suggesting, and the service required a large bankroll to use properly," reports Bloomberg. "Despite warnings, he said, a minority of subscribers were unprepared to handle heavy losses early."
In the sports handicapping industry, two of the most common customer complaints are runs of losing picks and not being able to get the same line on a game that the capper recommends.
High Price Tag
Jambos Picks may have dealt with another issue: a limited audience due to high prices.
"The longest package we offer is 17 weeks. The 17-week plan covers a variety of sports, including the entire NFL regular season, NCAA Football, NCAA Men's Basketball, and MLB! It guarantees a minimum of 1,000 recommendations and costs $3,000," according to the company's web site.
Jambos allows customer to pull money from their company-issued wallet at any time, and subscribers were also entitled to a refund service if they lost money at the end of the 17 weeks.
"If, at the end of 17 weeks betting $300 per unit on every recommendation, our units are positive, you are guaranteed to be profitable, even after paying our fee," said the picks service. "If our units are negative, we will deposit $10,000 into your jambospicks.com wallet, which can be transferred back to your bank account with no restrictions!"
Line Movement
Schwimer told Bloomberg that his company's in-house data indicates clients were able to swiftly move lines on some games the service recommended. But some sharp bettors say Jambos didn't have that much pull, and if its customers did alter odds, it likely happened on smaller, lightly bet contests.
In a liquid betting market, say a regular season NFL game, it take wagers of $100,000 or more to prompt sportsbooks to adjust lines. However, in less robust markets, say minor conference college basketball or the WNBA, smaller wagers can lead to line movement.
The initial Jambos service was a five-week plan costing $1,500 and consisting of 350 picks. Its record was 189-152-9, according to company data.
Schwimer said post-Super Bowl plans for Jambos include continuing to give out free picks, possible partnerships with sportsbook operators, and potentially launching a high-priced, exclusive tout service for a limited number of clients.
Schwimer made his big league debut for the Philadelphia Phillies in August 2011 before being traded to the Toronto Blue Jays in early 2013. He was released by Toronto in August 2013.