FOBT's "Crack Cocaine" Label a Myth, says Conservative Think Tank
Posted on: September 10, 2016, 02:00h.
Last updated on: September 9, 2016, 03:28h.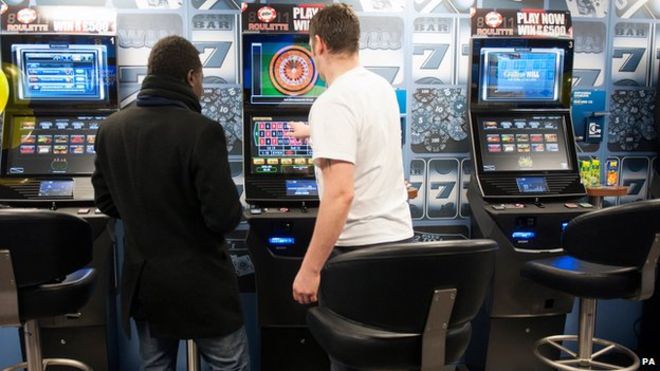 The Institute of Economic Affairs (IEA) published a paper this week debunking what it claims are persistent myths surrounding the UK's controversial fixed-odds betting terminals (FOBTs).
IEA is a conservative free-market think tank whose mission statement is to "improve understanding of the fundamental institutions of a free society by analyzing and expounding the role of markets in solving economic and social problems."
Its gripe: that FOBTs are constantly branded "the Crack Cocaine of Gambling" by alarmist, crusading newspapers, without due regard for the cold, hard facts and relevant statistics.
The machines allow customers of Britain's high street bookmaking shops to place wagers on fixed-odds games, usually roulette, at up to $100 ($133) per spin. The "crack cocaine" analogy is one that UK media immediately fell in love with the moment the machines first appeared in bookies' shops back in 2005.
No article on the terminals is able to avoid the phrase, which is usually crammed clumsily into the header, while the body copy talks of "proliferation" of betting shops and predicts the dissolution of society.
Damned Statistics
But, as the paper's author, Christopher Snowden, explained in an op-ed for ConservativeHome.com, 11 years after their introduction, the promised social meltdown has failed to materialize.
"It would be trivial to focus on one pejorative term were it not for the fact that the campaign against FOBTs is based on little else," he wrote. "Three years on, the claims about an FOBT-fueled gambling epidemic look fishier than ever.
"Rates of problem gambling remain at around 0.5 per cent of the population, just as they were when the first comprehensive survey was carried out in 1999. This is low by international standards."
His paper notes also that, contrary to press claims, betting shops have not "proliferated" in recent years. In fact, the UK currently has fewer betting shops than at any time since 2003 and half the amount it had in the 1960s.
Meanwhile, the amount wagered on FOBTs represents just 13.6 per cent of the UK's total gambling spend, less than the amount spent on either the lottery or online gambling, yet it dominates 99 percent of headlines about gambling.
Trump's "Crack Cocaine" 
The paper believes that spend has been exaggerated in the media as a result of confusion about what is staked and what is lost. Fixed-odds terminals return 97 percent of stake to customers over time.
"The [crack cocaine] term was coined in the 1980s by Donald Trump (whatever happened to him?) to describe a video bingo game that he saw as a threat to his casino business," wrote Snowden.
"Since then, virtually every form of gambling has been compared to crack cocaine by people who don't like gambling…
"I appreciate that compulsive gambling leads to problems for a small minority," he added. "Nevertheless, the moral panic about these particular machines is becoming tired. They are no longer the new kids on the block. They have been around for more than a decade and the predictions of doom have clearly not come to pass."
Most Read