Crown Resorts Looks to Extend Gambling Sponsorships in Sports
Posted on: February 28, 2023, 07:13h.
Last updated on: February 28, 2023, 10:40h.
Australian casino operator Crown Resorts already has a tight relationship with the Australian Football League (AFL), but hopes to make it tighter. In spite of the growing campaign to widen the gap between gambling and sports, Crown is on a mission to establish new sponsorships with the league and its clubs.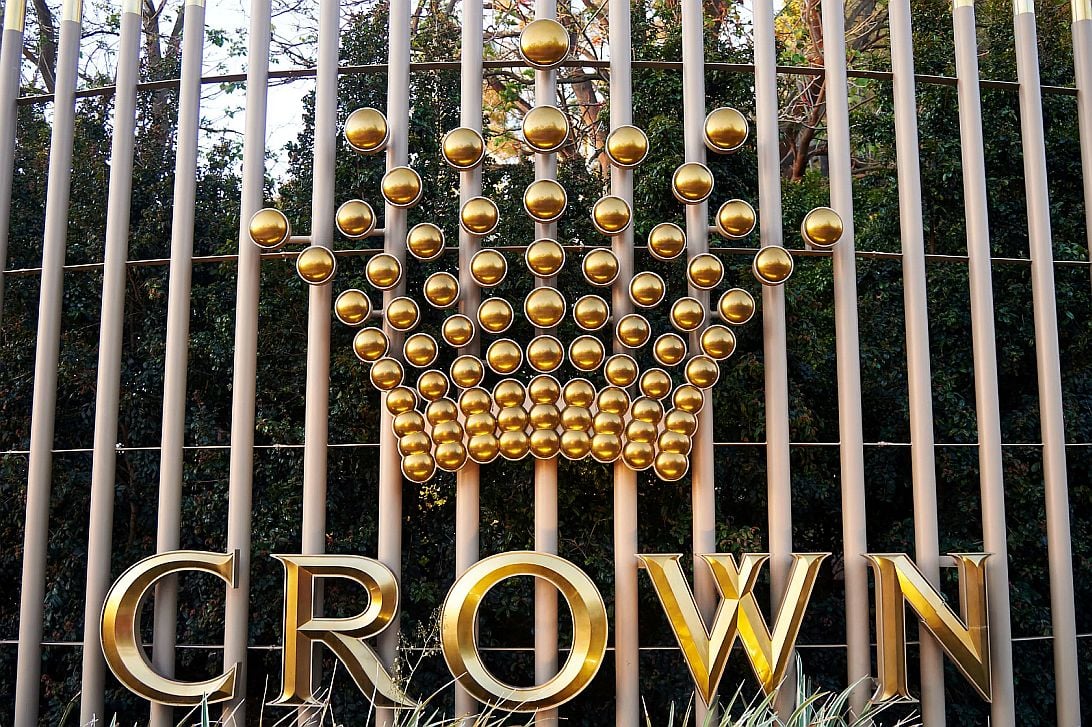 Australia's ABC News reports that Crown is targeting the AFL and clubs in Victoria in an effort to help it recover from all the negative press it has received over the past couple of years. The fallout from accusations of money laundering and gambling by criminals has been well-documented, and the casino operator is on the hook for hundreds of millions of dollars in fines.
All of the AFL clubs in Victoria have signed up to participate in the state's "Love the Game, Not the Odds" campaign. This initiative seeks to increase the focus on responsible gambling and reduce partnerships between gambling operators and sports teams. A club's decision to break away could come down to money.
Crown vs. Australia
ABC News points out that sports clubs participating in the campaign may receive additional funding from the government if they don't accept gambling-related sponsorships. However, three clubs – North Melbourne, Carlton, and St. Kilda – could decide to make deals with Crown.
Two other clubs, the Western Bulldogs and Geelong, reportedly had contact with Crown, but decided not to accept the company as a sponsor. Another, Essendon, apparently wasn't on Crown's radar. Four others, Collingwood, Hawthorn, Melbourne, and Richmond, couldn't be bothered to respond to the media outlet's request for input.
At least 735 professional and amateur sports organizations in Victoria participate in the "Love the Game, Not the Odds" campaign. If Crown offers them more money than what the government provides through its funding, some might decide to change sides.
At the league level, the AFL doesn't expect to extend its existing relationship. Crown hosts the league's Brownlow Award ceremony each year, but the AFL doesn't see the need to expand into new sponsorship territory. It confirmed in a statement that discussions had been on the table, but that interest in a new deal didn't gain traction.
The league already has one major gambling-related sponsor through a partnership with Sportsbet. This has caused it some grief in the past, especially after it advertised the "Love the Game" campaign on its website. After being told that it was sending a mixed message by promoting gambling and responsible gambling at the same time, the AFL removed the ad.
AFL Clubs Make Money from Gambling
Some AFL clubs, including a couple discussing a deal with Crown, already make a lot of money off gambling. Carlton, Essendon, Richmond, and St. Kilda own gambling properties in Victoria.
Between the four, they operate 670 slot machines. They reportedly earned AU$20 million (US$13.44 million) last year, according to the Victorian Gambling and Casino Control Commission.
Because of the increased focus on responsible gambling and a desire by some to rid the country of noncasino gaming, the clubs are now taking heat. There is a greater push to convince them to shut down their gaming operations. But the amount of money they earn might prove too strong of an argument to get them to cave in.