Cleveland Quicken Loans Arena Sets Stage for RNC Like No Other
Posted on: July 19, 2016, 10:21h.
Last updated on: July 19, 2016, 12:32h.
Opening night of the Republican National Convention (RNC) in Cleveland was reminiscent of how political gatherings may have been in another  time: full of passion, drama, and controversy. This was not your grandmother's RNC, that's for sure.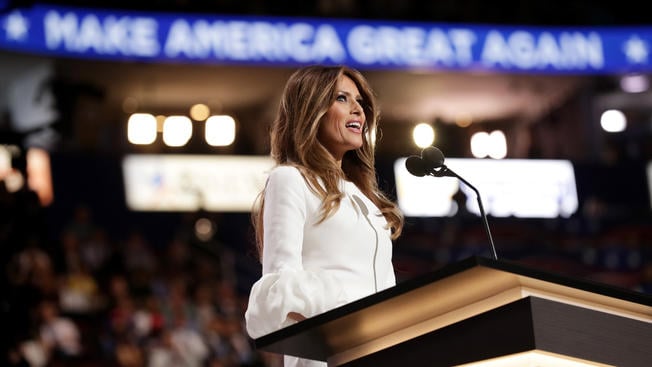 From an impassioned speech by former Navy Seal and Purple Heart-decorated Marcus Latrell to former New York City Mayor Rudy Giuliani to an outcry from Milwaukee Sheriff and outspoken Black Lives Matter critic David A. Clarke, it was a no-holds-barred series of orations from the heart.
Gambling on the GOP
Billionaire Cleveland Cavaliers owner Dan Gilbert, who made his fortune by creating mortgage lender Quicken Loans, has done more for Cleveland than perhaps anyone else in recent history. On Monday night, his arena known as "the Q" hosted a home game like no other with the opening of the Republican National Convention (RNC).
His no-limit spending on the Cavs this year brought the city its first professional sports title in 52 years.
He's also been one of the biggest proponents of gambling. Gilbert was practically giddy in 2009 when Ohioans voted to authorize four land-based commercial casinos in the state. Gilbert's JACK Entertainment won the rights to build and operate three of the four venues.
Additionally, he scooped up Detroit's Greektown Casino Hotel back in February, and plans to rebrand it as the JACK Detroit Casino Hotel Greektown before year's end. On his way to creating an apparent gaming empire, Gilbert has indicated that he wants all of his casino properties to share a rewards system, much as larger conglomerates, such as MGM Resorts and Caesars Entertainment, do.
And while he keeps his political positions close to himself, records show that Gilbert has given substantial donations to conservative politicians.
Never Trump Pipes Up
The four-day event at the arena, home of the NBA champion Cleveland Cavaliers, is just steps from the newly rebranded JACK Casino. And owner Dan Gilbert also happens to own that 96,000-square-foot casino.
From almost the start of the event, the RNC ran like a thriller.
It all began when the "never Trump" faction of delegates called for a rules vote to free bound delegates from being forced to vote for Trump. A majority of delegates in 11 states backed the notion, forcing the GOP to hold a voice vote that Arkansas Rep. Steve Womack controversially declared to be in favor of the presumptive candidate.
Things calmed down and became somewhat more united as numerous speakers took the stage in primetime, including "Duck Dynasty" star Willie Robertson, followed by the aforementioned speakers and several others.
Melania Trump Speech Stirs Allegations of Plagiarism
No good Wild West poker game would be worth its weight in gold without some cheating allegations, and the RNC had that aspect as well.
When Melania Trump, the presumptive GOP presidential nominee Donald Trump's supermodel wife, took the stage, she initially dazzled the crowd. Dressed in an outfit reminiscent of Jackie Kennedy Onassis, and speaking with conviction and poise, the Eastern European-born beauty showed the crowd that she's not just an armpiece for her husband, but an actual asset.
This being the age of the Internet, however, the stunning speaker's glory was short-lived, as cries of a foul deck of cards quickly swirled online.
Overtaking issues with genuine gravitas, such as terrorism and the recent spate of murders of police across America, within an hour, it was the main topic on social media. Garnering everything from derision to humor were allegations that two paragraphs of Mrs. Trump's speech were more than a little bit similar to one Michelle Obama delivered back in 2008.
While the wording is indeed similar, the Trump campaign has been adamant in its rebuttal that no plagiarism occurred.
"To think that she would do something like that knowing how scrutinized her speech was going to be last night is just really absurd," campaign Chairman Paul Manafort told CNN.
Three More Days to Come
With Day One of four of the RNC in the books, things are expected to get no less heated or controversial for the remaining three days. Still to come delivering presentations will be the grown Trump children and the Donald himself on the last night of the convention.
You can be sure someone is scrutinizing those speeches now to make sure nothing sounds like anything else delivered in the past.