Casino Owner Icahn Quits Advising Trump Hours before Unseemly Conflict Exposed
Posted on: August 21, 2017, 12:06h.
Last updated on: August 21, 2017, 12:06h.
Carl Icahn, the billionaire corporate raider and casino owner, resigned as special advisor to President Donald Trump on Friday, just hours before the New Yorker published an article that questioned whether he had used his position to pursue an energy policy that would reward him personally, creating a potentially criminal conflict of interest.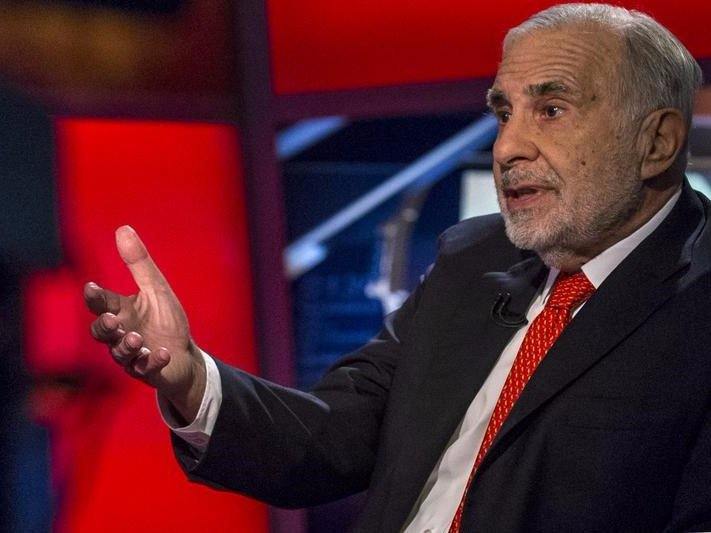 The New Yorker alleges Icahn attempted to overturn an environmental regulation that had been costing one of his companies, CVR Energy, hundreds of millions of dollars a year.
One of the aims of the Energy Policy Act, enacted in 2005 by George W Bush, was to promote biofuels and renewable energy. The act requires oil refineries to either blend ethanol into their products, or to buy "RIN Numbers" instead.
An RIN Number is a serial number applied to batches of biofuel. The federal government sets RIN quotas for refineries based on volume of fossil fuels they produce, thus helping the government meet overall national goals for biofuel use.
Icahn bought a controlling stake in Texas-based CVR Energy in 2012, a company that relies heavily on the purchase of RINs. But since 2012 the price of RINs has fluctuated wildly, so much that by 2016 CVR's stock price had dropped significantly.
Possible Crime
Icahn's role in the Trump administration was unusual. As an unsalaried adviser on corporate regulation, with no formal title, he was not required to divest himself of any of his personal financial interests nor make any declarations about possible conflicts.
But in February it emerged that the leading ethanol trade group, the Renewable Fuels Association (RFA), had agreed to a deal with Icahn if he were to succeed in changing the ethanol blending quota.
Bob Dinneen, RFA president and CEO, told the New Yorker that his organization had opposed the move but struck a deal because Icahn told him that Trump would be changing the rule by executive order anyway, so his best option would be to try and secure concessions.
The White House has denied that any such order existed, although an official who spoke to the New Yorker on condition of anonymity said there was a draft in the works that was "something Icahn sent us."
"If he was advising on a matter where he had an interest, then Icahn was in direct violation of the criminal statute," former George W Bush administration ethics attorney Richard Painter told the New Yorker.
Icahn Denial
In his resignation letter to Trump, Icahn, who owns the Tropicana Casino and Resort in Atlantic City and, until very recently, the Trump Taj Mahal, said that he was quitting because he didn't want his role to be overshadowed by "partisan bickering."
"Contrary to the insinuations of a handful of your Democratic critics, I never had access to nonpublic information or profited from my position, nor do I believe that my role presented conflicts of interest," he wrote.
"Indeed, out of an abundance of caution, the only issues I ever discussed with you were broad matters of policy affecting the refining industry. I never sought any special benefit for any company with which I have been involved, and have only expressed views that I believed would benefit the refining industry as a whole."