Casino Operators Heavily Courting Osaka Officials for First Japanese Gaming License
Posted on: August 20, 2018, 09:30h.
Last updated on: August 20, 2018, 07:30h.
US and international casino operators are going all-in on Osaka, the prefecture that's expected to win the first of three integrated resort licenses in Japan.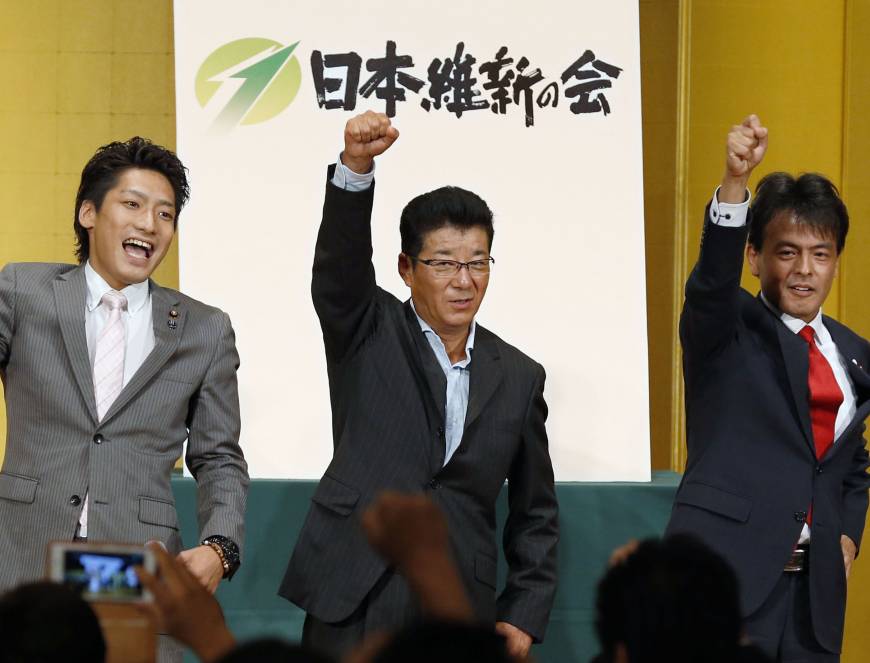 Reuters reports this week that Melco Resorts and MGM Resorts both recently sponsored activities in the country's third most populated prefecture. Osaka is home to roughly 8.8 million people.
Led by Hong Kong billionaire Lawrence Ho, Melco sponsored a fireworks show during Osaka's annual summer July festival. MGM paid to bring the Blue Man Group to the celebration, and hosted a boat party.
Prime Minister Shinzo Abe's Cabinet signed off on an integrated resorts (IR) measure in April. The law calls for the authorization of three casinos in three geographically distinct areas.
Casino Ops All-In
The world's largest casino operators are all trying to best position their companies to land one of the coveted gaming licenses. Along with MGM and Melco, Las Vegas Sands, Caesars Entertainment, Wynn Resorts, Galaxy Entertainment, and Genting Group are the leading candidates.
They're doing everything in their power to get in the good graces of Osaka officials. According to prefecture records, executives from 11 casino companies have met with Osaka Governor Ichiro Matsui a whopping 119 times since May 2017. The government doesn't specify names or companies in the records.
Ho has also made multiple donations to Osaka. Melco's most recent was a roughly $450,000 contribution to a fund for victims impacted by a June earthquake. Heading up Melco's office in Japan is Ako Shiraogawa, and he insists the payments aren't meant to give the casino company an upper hand in the forthcoming bidding.
"It looks like we are doing too much," Shiraogawa said of his boss Ho meeting with Matsui the day before the fireworks sponsorship. "But it just happened to be the same day as the festival."
Osaka will look to receive the largest investment to maximize the IR's potential. Sands and MGM have both pledged as much as $10 billion in developing a casino resort in Japan, while Ho said he "prefers not to constrain our dreams with price tags."
Morgan Stanley projects a casino in Osaka could generate $4 billion a year in gross gambling revenue.
Osaka Takes lead
Abe's IR bill still has many details to iron out before Japan will take its first legal commercial casino wager. Most importantly is determining where the properties will be approved.
Tokyo, Osaka, and Yokohama have long thought to be the likeliest prefectures for the casinos. But officials in Tokyo and Yokohama have yet to welcome the idea of approving such a venue.
Tokyo has not raised its hand, Yokohama has not raised its hand. Osaka has raised its hand," MGM Executive VP of Global Development Ed Bowers told Reuters.
Matsui supports a casino in an effort to grow tourism to the prefecture, which will add jobs and increase tax revenue. He's earmarked Yumeshima for the IR, a man-made island built in the 1970s that's fallen on hard times after factories closed shop in recent years.