Caesars Entertainment Sells Properties to Subsidiary to Pay Down Debt
Posted on: March 7, 2014, 05:30h.
Last updated on: March 6, 2014, 10:36h.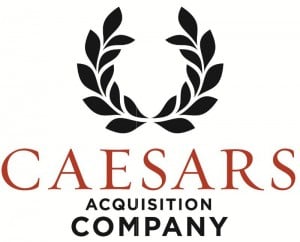 Here's a riddle: when does a Caesars location no longer belong to Caesars Entertainment per se? Answer: when they sell it to another company they own instead. That's the unusual situation caused by a sale of four properties owned by Caesars to their own subsidiary; a move made to help restructure the company's largely unsustainable debt load.
Selling Themselves Short
Caesars Entertainment Corp. has agreed to sell four properties to a separate firm that is majority-owned by Caesars for the price of $2.2 billion. The properties being sold include Harrah's New Orleans, as well as three Las Vegas properties: Bally's, The Quad, and The Cromwell, the last of which is scheduled to open this year. The new owner will be Caesars Growth Partners, an entity that is 58 percent owned by Caesars itself.
The idea here is to help maximize the potential growth of Caesars Entertainment, while also structuring things to avoid adding more debt to the company. Caesars has some $24.5 billion in debt, and is also struggling to increase its revenues – a potentially dangerous combination.
According to Caesars, the asset sale will increase liquidity in Caesars Entertainment, while also avoiding giving those properties up to a competitor. Caesars Growth Partners – which is co-owned between Caesars Entertainment and a publicly traded holding company known as Caesars Acquisition Company – will better be able to invest in those properties, as it doesn't suffer from the same debt issues as the main company.
According to Caesars Entertainment CEO Gary Loveman, the company has made "considerable progress" towards addressing the financial issues they face. Some of the proceeds from the sale will go directly to paying down the company's debt, though no exact figures were given.
"Today's asset sales mark an important step in our ongoing efforts to repair Caesars Entertainment's balance sheet," Loveman said in a statement.
Indebtedness
It's been no secret in the financial world that the Caesars debt load has spiraled out of control; it's the industry's largest by a long shot. According to analysts, the sale will help with this, as it pushes back any immediate concerns about the company defaulting on its debt.
But long-term issues still remain. Caesars has failed to get a property situated in Macau, which has left its revenues lagging far behind its major Las Vegas rivals. That – along with the economic downturn that slashed revenues over the last five years, particularly at their flagship Las Vegas properties –  have combined with the massive debt to create doubts with investors about the company's ability to bounce back.
"Since being taken private near the beginning of the global financial crisis, we have faced an incredibly challenging business environment and a highly leveraged capital structure," Loveman said.
We need to remember that line next time we hit a relative up for a loan.
The deal will see Caesars Growth Partners give Caesars Entertainment $1.8 billion in cash. The subsidiary will also assume $185 million in debt, and commit to more than $200 million in renovations to The Quad, which has some of the lowest room rates on the Las Vegas Strip. Caesars Entertainment will continue to manage the properties, and will receive fees for doing so.
Before this move, Caesars Growth Partners had already owned two casinos, a hotel tower, and the entirety of Caesars' online and interactive gaming business; the latter oversees their WSOP-branded online presence in Nevada and New Jersey. According to at least one analyst, this could be a negative for stakeholders in the company.
"By acquiring four casino properties, it creates a far more convoluted business model and one that has shifted away from the high-growth/high-margin online business that likely attracted many investors in the first place," said Eilers Research analyst Adam Krejcik.